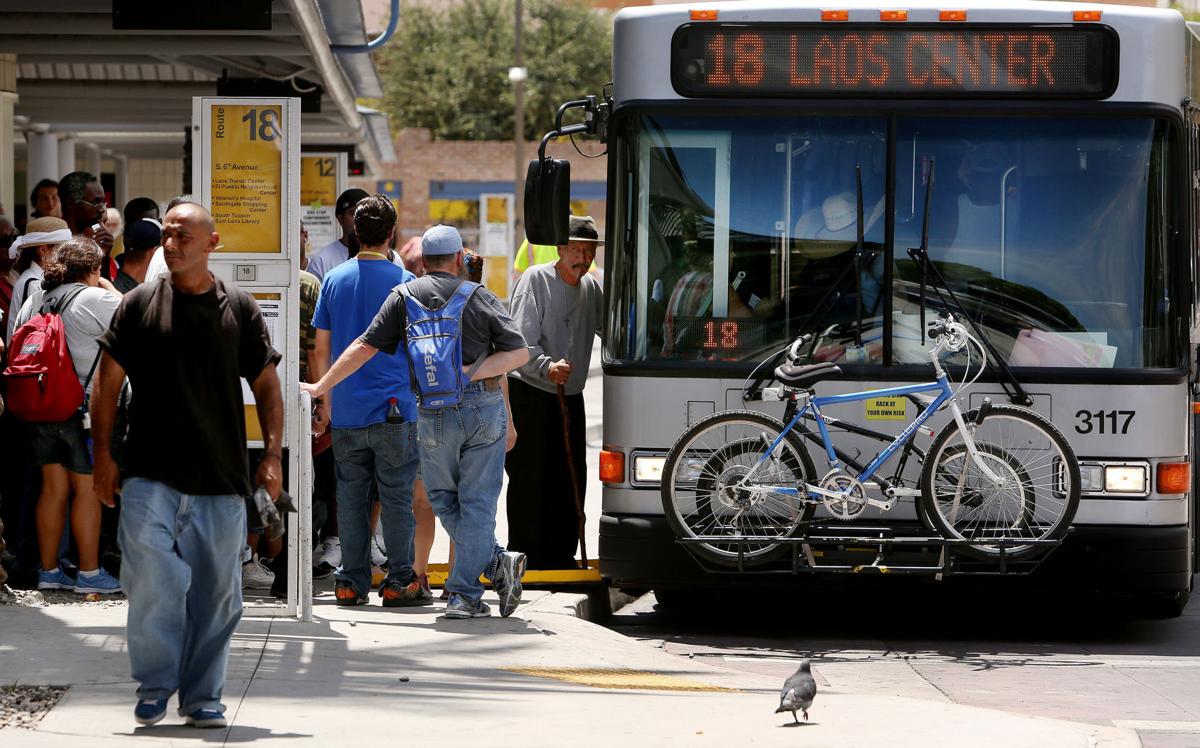 RDMT, the private manager of the Sun Link streetcar, will take over the entire local transit system starting Sept. 1.
That's according to a July 14 memo from city transportation Director Daryl Cole to the City Council obtained by the Star. A transition from Transdev, the current manager of the Sun Tran bus system and Sun Van service, will begin on Monday.
RDMT's Sun Link contract was slated to end Dec. 31, but it will be extended to the end of 2018 and amended to include management of Sun Tran and Sun Van. During that time, the city will put together a request for proposals for a sole private operator for the whole transit system, according to the letter. Deputy Transportation Director Carlos de Leon told the Star that the RFP is expected to be completed by mid-2018 and the winning bidder would likely start on Jan. 1, 2019.
De Leon said that having a sole operator could be more efficient and result in cost savings to the city.
"For our users, they shouldn't see any changes in service," he said of the upcoming transition to RDMT. "Our goal is to have a seamless transition. Our users shouldn't even notice."
Steve Bethel, the streetcar's general manager, did not immediately respond to a request for comment. He previously told the Star that RDMT would "absolutely be interested" in competing for such a consolidated contract. In a June 8 letter to employees, Transdev regional Vice President Katrina Heineking said her company would "earnestly participate" in the bidding.
Heineking said the company had been trying to negotiate another one-year extension, but the company and city eventually agreed to just a 90-day extension.
"Transdev regrets that our association with Sun Tran and Sun Van is ending," the letter reads.
Through the end of 2018, de Leon said RDMT would be paid the same as Transdev, whose current management fee is around $550,000 annually, according to documents available on the city's procurement website. In RDMT's second year, the company was paid roughly $760,000 in fees and nearly $790,000 in its third, according to another procurement document.
Teamsters Local 104 members recently approved a three-year contract with Sun Tran, and the terms of that contract will be honored by any new private operator, according to de Leon and the local's Secretary-Treasurer Karla Schumann. It is the city's intention to ensure that any new manager keeps existing Sun Tran and Sun Van employees, a June 8 memo from Cole said.
"For my members, it's business as usual," Schumann said.
Sun Link workers voted to join the Teamsters in October.