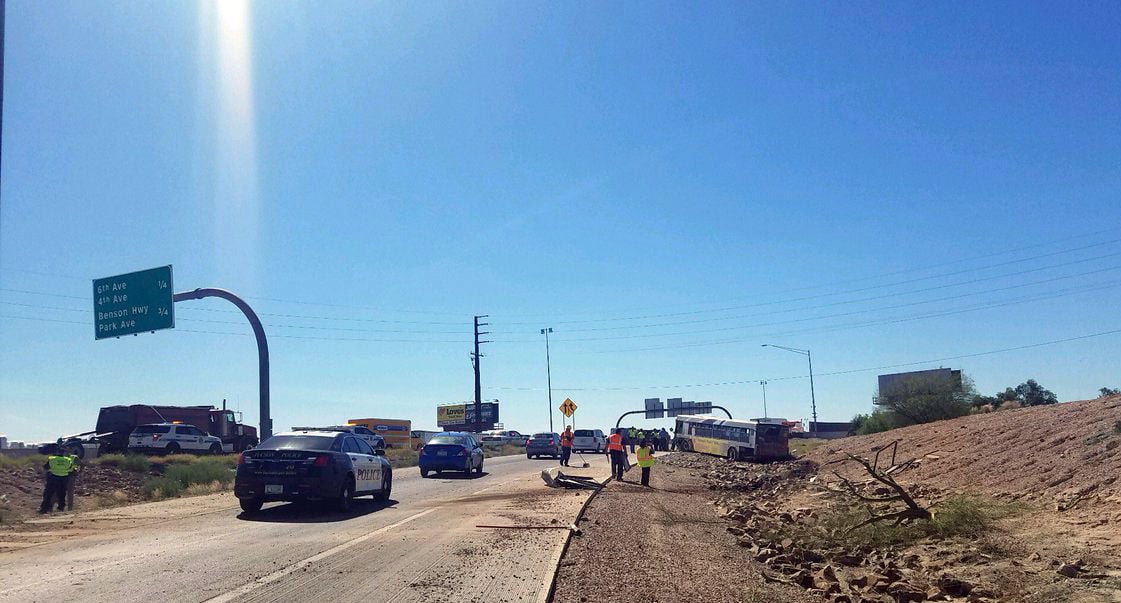 A highway crash involving a Sun Tran bus is under investigation in Tucson.
The bus was traveling east on Interstate 10 when it crashed this morning, just west of the Sixth Avenue exit at the freeway interchange. It appeared the bus was coming off the northbound Interstate 19 ramp when it crashed.
No other vehicles were involved in the crash. The bus appeared go off the shoulder of the road before coming to a stop in an unpaved area.
The condition of the driver was not immediately clear, nor was it clear if the bus was in service at the time of the crash.
Motorists are warned to use caution in the area as authorities remove the bus, a procedure that was expected to be in progress after 10 a.m.
"Be prepared to stop as the bus is removed," the Arizona Department of Safety said on Twitter.