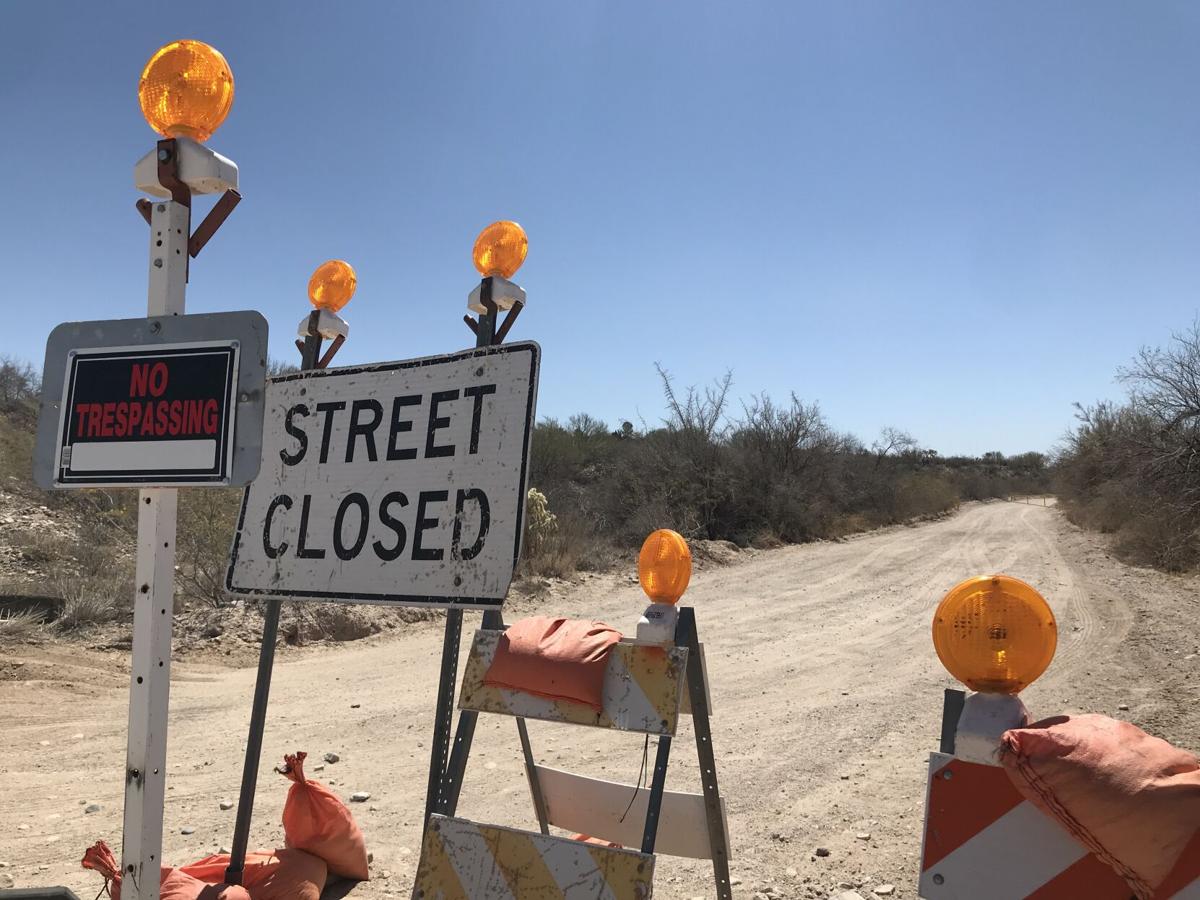 Pima County will spend up to $233,000 to save a dirt road in Vail that provides the only safe access to a historic cemetery and the rural neighborhood surrounding it.
Supervisors voted unanimously Tuesday to set aside general fund money to buy portions of several vacant lots along the east side of Pantano Wash as an easement for the road, which residents have used — and kept up themselves — for decades.
A pair of new tract-home developments in the area threatened to erase the road altogether, leaving nearby homeowners and visitors to the Leon Ranch Cemetery with only one access route: a steep, single-lane track prone to washouts.
The closure would have impacted about two dozen homes, but the graveyard is what drew the county into the dispute.
As County Administrator Chuck Huckelberry noted in a recent memo to the supervisors, "The Leon Cemetery has been the subject of several news articles related to growth conflicts in the Vail area between new subdivisions and the historic cemetery."
Once an easement has been established, the county plans to improve the dirt road and take over responsibility for maintaining it. The road extends about three-quarters of a mile, connecting Leon Ranch Road to the paved streets of the neighboring Rancho Del Lago master-planned community.
Sarah Mayer Hiteman, whose great-grandparents and other family members are buried at the century-old cemetery, thanked Huckelberry and other officials for stepping in with a solution.
She also praised the long-time Leon Ranch residents who have kept the so-called "low road" open all these years and then rallied early this year to keep it from being permanently closed by developers.
"Without the efforts of these residents, access to the cemetery would have been impossible," she said.
More than 150 people from Vail's pioneering, mostly Hispanic families have been laid to rest in the small, desert plot since 1913. Their descendants now serve as caretakers of the cemetery.
Each year during Día de los Muertos, family members gather there to clean and decorate the gravesites of their loved ones.
But the place is more than just an important link to the community's Hispanic heritage, Mayer Hiteman said. It's also an active cemetery that's still being used for burials, most recently on Oct. 1.
For that service, she said, the casket was driven to the graveyard in the back of a pickup truck, because the hearse from the funeral home couldn't make it down there.