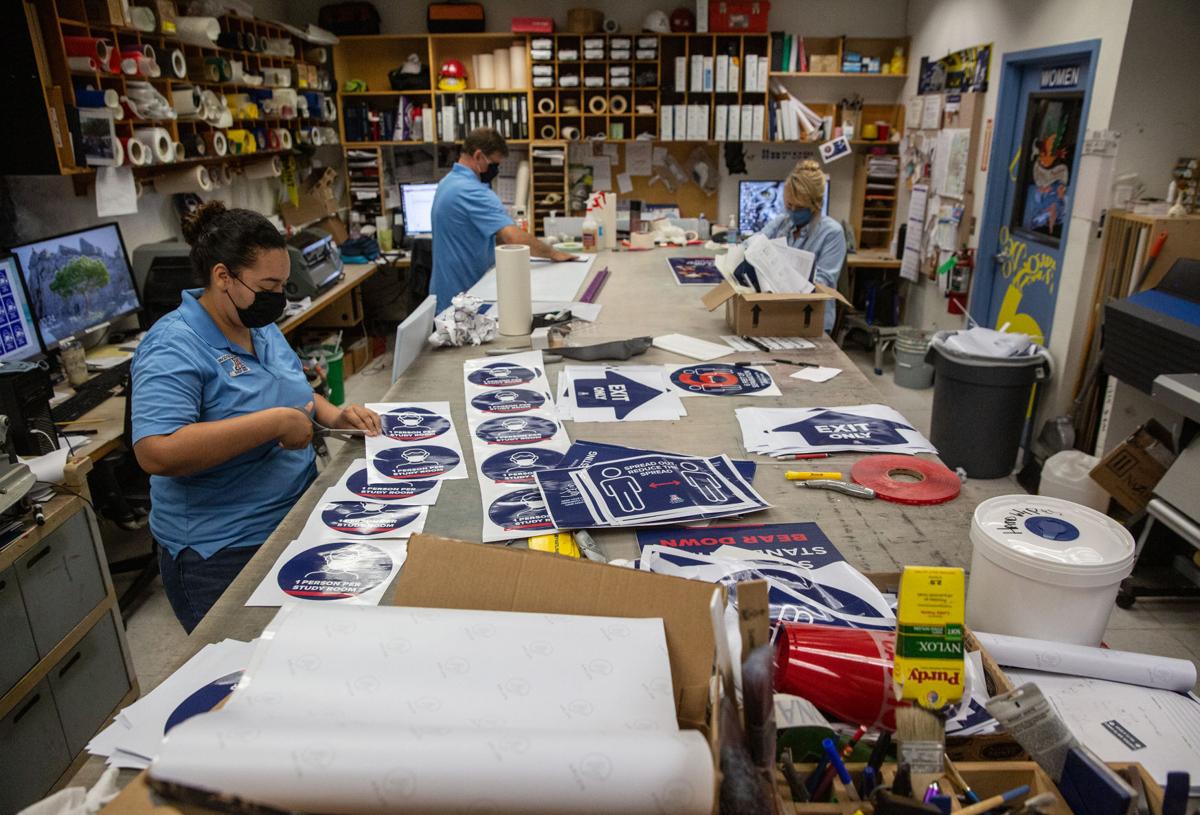 New Pima County cases of the coronavirus started increasing in late August, roughly two weeks after the University of Arizona community returned, prompting the county's chief medical officer to suggest "we're in for a little bit of a rough patch here."
Nearly 600 Pima County cases of the coronavirus have been added to the Arizona Department of Health Services dashboard for the week that ended Sept. 5, representing a 16% increase from the week prior, the highest increase since the middle of June, data shows.
That suggests the reversal of a mostly two-month downward trend that started in mid-July, said Dr. Francisco Garcia. He added that the UA recently submitted its data to the state health department and that numbers for the late August weeks will likely experience a bump at some point in the next few days.
UA officials acknowledged this past week "that things are not looking good," and that they are mulling over additional restrictions on students to combat the outbreak. The UA has confirmed 1,148 positive cases since July 31, including more than 600 positives this month.
A dot map of new cases in Pima County in the week that ended Sept. 5 shows that nearly a dozen clusters of outbreaks had been confirmed at off-campus student complexes, dormitories and sorority and fraternity houses, with 112 cases from those sites.
Garcia said the county has been continuing mobile testing at the off-campus apartments and Greek houses, as well as speaking to their residents, but that cases continue to increase. The county has also experienced contact-tracing issues, with some students giving false contact information.
The county is considering separate restrictions from the UA to restrict movement, with options like pulling pool permits at some apartments and forcing quarantines.
"Given with what we have now, we are looking at a lot of really aggressive actions that are probably going to make some people unhappy with us, but that we think are required to maintain the health and safety of this community and in this county," Garcia said.
He said he expects the UA to remain in its stage of limited in-person classes and expressed faith in the university to get creative in how it does that.
"It's hard for me to envision face-to-face classes happening anytime soon. I think it's going to be really tough for the university to maintain those kinds of activities," he said.
The silver lining, Garcia said, is that there still is no indication the virus is spreading from the student community to the larger community. The students are also much less likely to die or be hospitalized from the virus than older populations.
State health department data shows similar two-month trends of decreased hospitalizations and deaths statewide.
But that hasn't mitigated the severity of the situation, Garcia said.
"Is there a risk? Hell yeah. Is that what I'm worried about? Absolutely," he said. "This is serious. This is dead serious.
"If those folks are visiting their grandparents and parents, they're putting those people at risk. That's why we're trying to figure out what our strategy is."