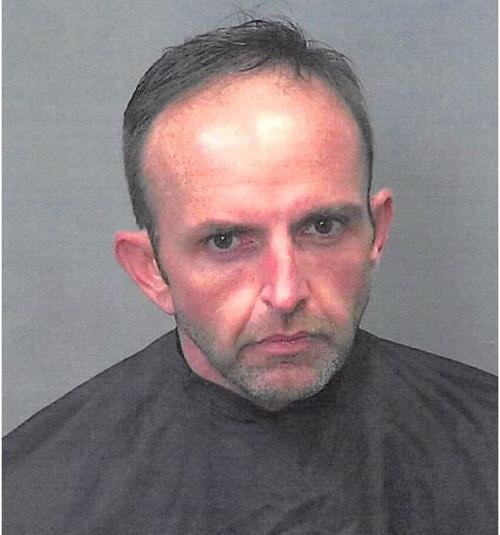 A man on Sierra Vista's "Most Wanted" list was arrested in Mexico after a year-long manhunt, the U.S. Marshals Service says.
Benjamin Bullard, 39, is facing four counts of possession of child pornography and "numerous fraud, identity theft, and money laundering charges," a U.S. Marshals news release said.
He's accused of stealing the identities of 12 men -who he met on social media- and emptying out their bank accounts.
While investigating Bullard's fraud cases, authorities found child pornography in his possession.
"Bullard's child predatory charges, along with his quick ability to change identities, prompted the Sierra Vista Police Department to tag Bullard as one of their 'Most Wanted' fugitives," the news release said.
On October 19, 2017, a warrant was issued for his arrest.
U.S. Marshals, with help from the Sierra Vista Police Department and Cochise County Sheriff's Office, investigated over the next year to locate Bullard.
It was later discovered he had fled to Mexico.
On Wednesday, Mexican authorities arrested Bullard at a medical facility in Puebla, Mexico. He was working under the stolen identity of a deceased doctor, the news release said.
Authorities are returning him to Cochise County to face the charges.
"The U.S. Marshals led Arizona WANTED Violent Offender Task Force worked closely with our partners...to ensure this predator would not stay on the run," U.S. Marshal David Gonzales said. "Bullard is a scam artist and is now back in the United States where he will face justice."
Contact Star reporter Shaq Davis at 573-4218 or sdavis@tucson.com
On Twitter: @ShaqDavis1