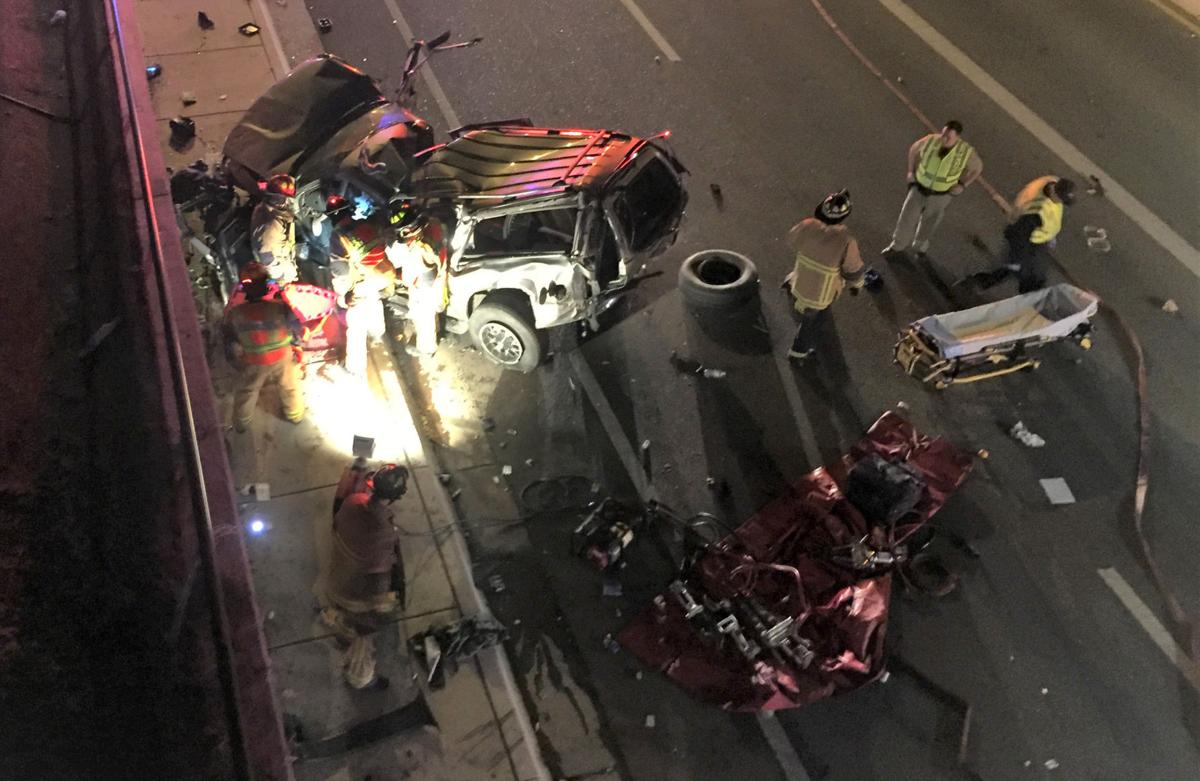 An SUV stopped on a freeway overpass was launched over a guardrail and onto the roadway below after being rear-ended by another vehicle early today in a three-vehicle wreck south of Tucson, officials say.
The driver of a southbound vehicle on I-19 then swerved into the median to avoid the SUV, said L.T. Pratt, a spokesman for Green Valley Fire District.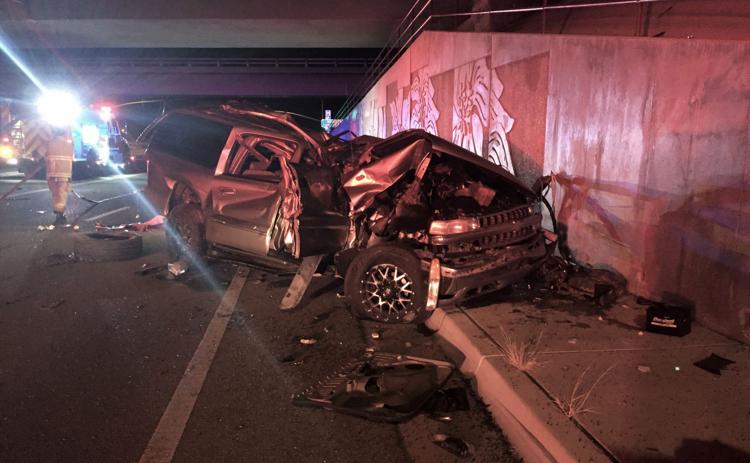 Two people were taken to Banner University Medical Center with injuries that are not life-threatening, he said. A third driver was treated at the crash scene.
Green Valley Fire District crews from two stations went to the crash site at Continental Road, said Pratt.
The Arizona Department of Public Safety is handling the investigation, Pratt said.