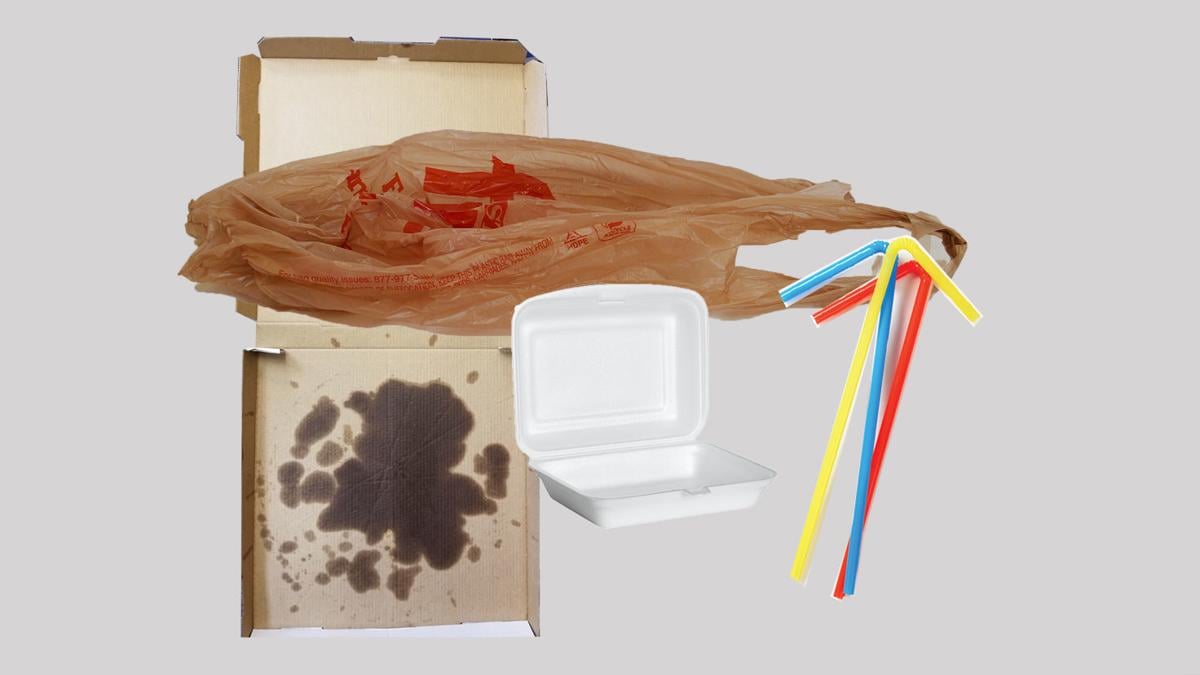 One thing is sure. Recycling rules are confusing. Lids on or off? What does the number on the recycling triangle mean? Should we flatten soda cans?
Here are a few tips to help you do it right:
The main rule for bottles and cans is that they should be empty, clean and dry.
That means you should rinse soda cans, soup cans, plastic bottles that held juice or sports drinks and anything else that contained something other than water.
Even though the rule is "empty, clean and dry," a drop or two of water won't send a plastic bottle to the landfill. Just shake out the excess the best you can.
Put the lids back on bottles after rinsing and don't crush the cans.
Once that drink bottle has been rinsed and shaken out as much as possible, put the lid back on. If you can't get the lid back on, don't recycle the lid separately. Most lids are too small for the recycling equipment to handle unless they are attached to bottles.
When the soda can has been rinsed, don't crush it. The recycling plant uses optical sorters to push the aluminum cans in one direction while other items go elsewhere. Flattened aluminum cans aren't always recognized.
No food or grease should be left on anything you recycle.
While recycling plants take corrugated cardboard, they can't handle greasy pizza boxes or any greasy container. If the top of the box is clean, tear it off and recycle that while throwing the greasy bottom away.
Those plastic produce containers you get at the grocery store can be recycled, but they, too, must be clean. If your container held a salad with dressing, you'll either have to wash it with something that will clean out the oils, or throw it in the trash.
The number in the recycling triangle isn't as important as what the item is.
Rigid plastic can be recycled, but it's best to confine the items to bottles and jugs instead of chairs and laundry baskets. Liquid laundry detergent bottles are fine as long as the last remnants of the detergent are rinsed away. You must decide if it's worth the water.
Don't put these items in curbside recycling.
Never ever put plastic grocery bags in curbside recycling. If you have them and want to recycle them, take them to a grocery store that accepts them. These stores have bins or boxes near the entrance where you can deposit these bags, if they are clean. The same goes for plastic produce bags.
Other items you should not put in your curbside bin or barrel are bubble wrap, plastic straws and Styrofoam or plastic foam. In theory this plastic foam is recyclable and sometimes has that little triangle of arrows, but it can't be recycled in Southern Arizona.
If you're not sure whether you can recycle something, don't. Follow the rule mother told you about older food in the refrigerator, "When in doubt, throw it out."