Thousands of people have walked up Tumamoc Hill west of Tucson over the years — and many have rich memories and stories to tell about the experience.
Now, an oral history project called "Tales from Tumamoc" is using a mobile recording studio on the hill to gather audio perspectives from longtime walkers and first-time visitors.
The University of Arizona Confluencenter for Creative Inquiry and the Desert Laboratory on Tumamoc Hill are collaborating on the project.
Known by its full name of Cuéntame Más (Tell me More): Tales from Tumamoc, the mobile recording studio opened its doors for the first time March 12. Located about halfway up the 1½-mile road on the hill, the studio will continue making audio recordings of walkers who want to participate through April 7.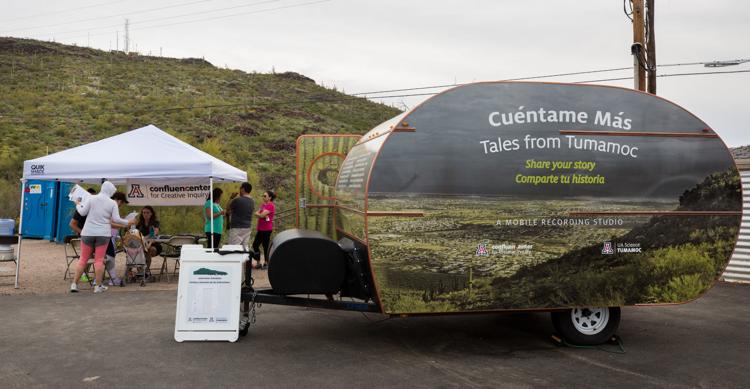 "It is essentially StoryCorps for Tumamoc," said Ben Wilder, director of the Desert Laboratory. "We want to hear what Tumamoc Hill means to you to better understand the unique connection between people and this place."
Christian Ruvalcaba, research coordinator with the Confluencenter which convenes scholars from various disciplines, said Tales from Tumamoc is "basically a research project exploring what Tumamoc Hill means to the community."
Ruvalcaba said recorded interviews — usually about 20 minutes in length — with more than 50 Tumamoc walkers have revealed "a really strong sense of community there."
"What draws them is both the diversity of the community of walkers and the environment," he said. "Some have a deep spiritual connection with the space as well. And some have described it as a place for recovery — a therapeutic place."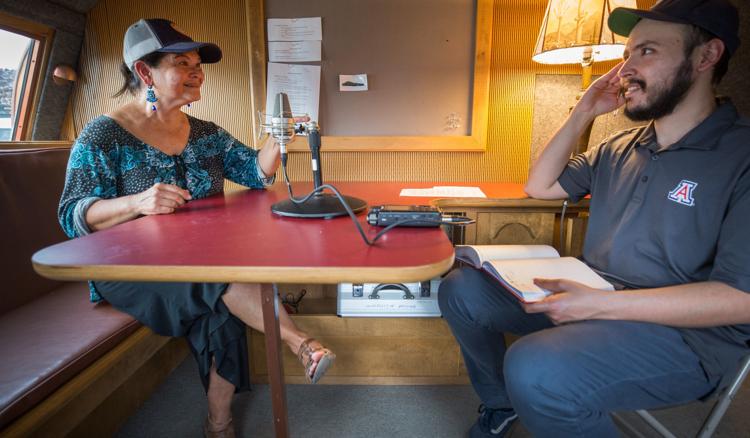 Ruvalcaba said that after April 7 the project will post portraits and some of the comments on social media. "Probably there will be a bigger exhibit later on," he said.
Images and stories from the project will be available on Instagram at @confluencecenter or @desert.laboratory.
Here are upcoming dates and times when the mobile recording studio will be open:
Sunday, March 31, from 8 a.m. to 11 a.m.
Tuesday, April 2, from 6 a.m. to 8 a.m.
Thursday, April 4, from 6 a.m. to 8 a.m.
Saturday, April 6, from 8 a.m. to 11 a.m.
Sunday, April 7, from 8 a.m. to 11 a.m.
Contact reporter Doug Kreutz at dkreutz@tucson.com or at 573-4192. On Twitter: @DouglasKreutz.
Get local news delivered to your inbox!
Subscribe to our Daily Headlines newsletter.