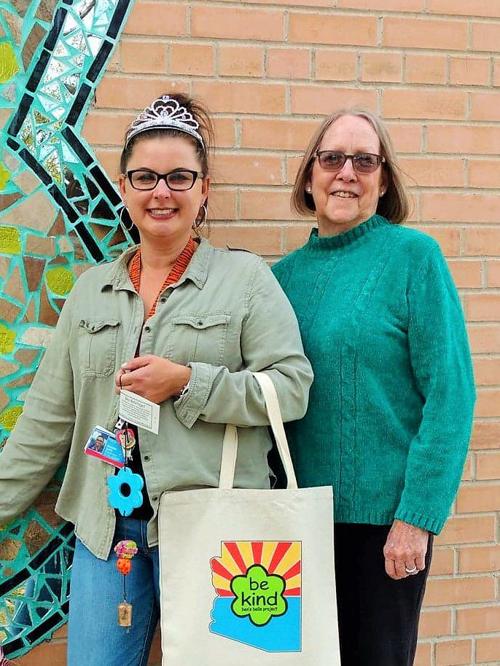 What: Ben's Bells promote kindness and community involvement. Each week a person who makes Tucson better is "belled."
Last week's recipient: Hannah Sainz.
Nominated by: Lynda Jones.
Why: For being a dedicated and kind teacher. Sainz is a first-grade teacher at Gale Elementary School. Jones' granddaughter, Kaylynn, was in Sainz class last year. Kaylynn's mother died unexpectedly a few weeks ago. Upon learning of the tragedy, Sainz took Kaylynn under her wing immediately, even though Kaylynn was no longer her student. "Her spontaneous outreaching to Kaylynn was by far beyond the responsibility of a former teacher," Jones wrote in her nomination letter. Sainz embraced Kaylynn into her own family after hearing of her mother's death. She entertained her, fed her, comforted her and showed her compassion that few others have. She called Kaylynn at home to reassure her and was at the service to comfort the girl. She took the time to comfort Kaylynn while others were dealing with their own grief. "What a testimony of compassion. Hannah Sainz is truly making a difference in children's lives," Jones wrote.