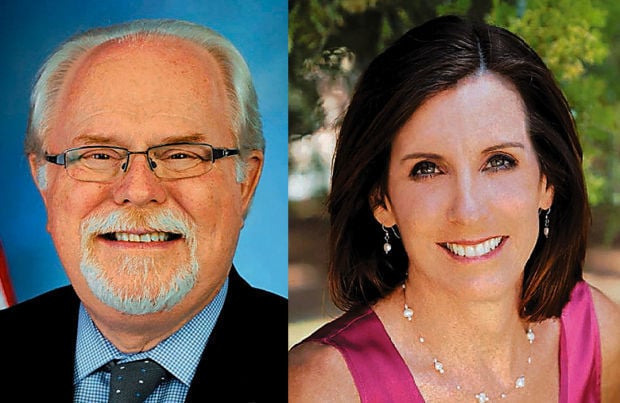 Technical problems with voting machines in Cochise County have delayed results in the region's most-watched race, but it could bode well for GOP challenger Martha McSally.
She and Democrat Ron Barber, the incumbent, were separated by only 36 votes, according to the latest totals this afternoon.
However, Cochise County tallies are missing and McSally was expected to have another strong showing in the county she won in 2012 by 59 percent to 41 percent.
Only 2,454 votes separated the pair in the final 2012 election tally. That was less than 1 percent of the votes cast that year.
Cochise County election officials posted a notice on its website saying they expected to have ballots counted by the end of the day.
It is the second time this election cycle that Cochise County has reported major problems counting votes.
"Due to technical difficulties the early ballot counting machine did not match the hand count. Therefore, early ballots are in the process of being delivered to Graham County where they will be counted by their equipment," reads a message on the Cochise County elections page.
In the August primary election, the county sent incorrect voter data to state election officials.
Just like Tuesday's election, memory cards had to be flown by helicopter to neighboring Graham County to be counted.
McSally told supporters it's too early to predict the outcome of the race.
"Right now, there are still many ballots to be counted and the race is too close to be called," McSally wrote on her Facebook page. "It's critical that every last vote is counted and that all Arizonans have their voices heard."
The Barber campaign issued a statement of confidence in the outcome.
"This isn't our first rodeo. Two years ago, we woke up the day after the election with a significant vote deficit, but when the last early ballots were counted, Ron triumphed," Ashley Nash-Hahn, a spokeswoman wrote Wednesday in a news release.
"Vote counts will go up and down as the remaining early and provisional ballots are counted, but in the end, when the votes are counted, we're fully confident that we will continue to win the early ballots, and Ron Barber will win another term in Congress."