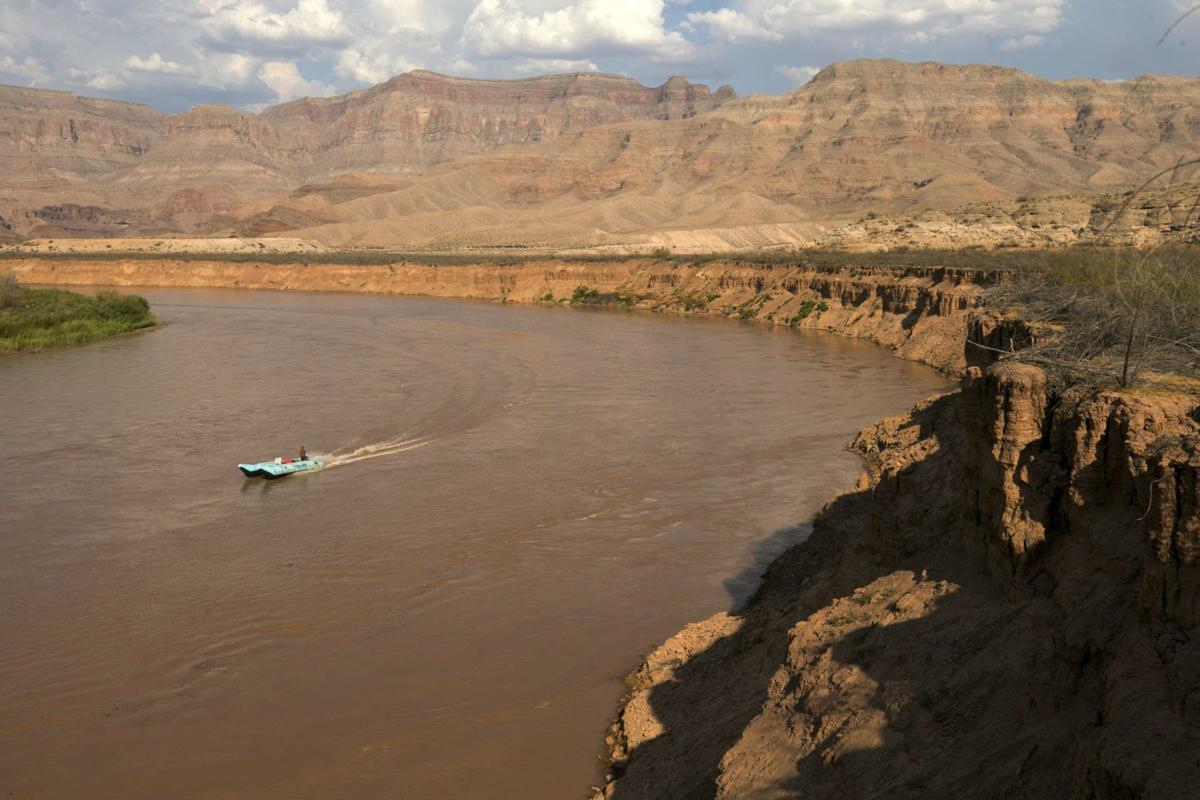 The Colorado River had a great 2019, with Lake Mead rising the most in a decade due to heavy flows into the river stemming from last year's primo snowpack.
But 2020 isn't shaping up as well, with a dry monsoon season and fall in 2019 paving the way for expected below-average spring summer runoff this year.
Right now, the April-July runoff is supposed to be 82% of average. That compares to 145 % of average in 2019, the second-best runoff season in the past 20 years, says the federal Colorado Basin River Forecast Center.
Despite last year's excellent river flows, most experts also say the Colorado still faces long-term supply issues because of a prolonged pattern of below normal runoff that has existed since 2000 due to drought and climate change.
Lake Mead, on the Arizona-Nevada border, is where river water is stored for delivery to the Central Arizona Project, which provides drinking water to Tucson and Phoenix and irrigation water to farmers, mostly in Pinal and Maricopa counties.
Last year's high river flows, fueled by heavy late winter and spring snows, caused Lake Mead to rise 9 feet to a little more than 1,090 feet in elevation. That's its highest year-end elevation since 2013, although it's well below the lake's 1,213 foot elevation at the end of 1999.
For one year, that meant the Colorado River's Lower Basin avoided what has become a chronic, annual "structural deficit," in which people take more water out of Lake Mead than is released there annually from Lake Powell at the Arizona-Utah border.
Part of the reason was that the federal government released an above-average amount of water last year from Lake Powell to Mead, of 9 million acre feet. The river's tributaries between the two lakes also got a lot more water than usual.
Arizona and the other Lower Basin states also took a lot less water from the river than they normally do — the lowest amount in 33 years.
But that doesn't mean the area's long-term structural deficit is fixed, said John Fleck, director of the University of New Mexico's Water Resources Research Center, who posted last year's favorable results on his "Inkstain" blog this week.
"Without bonus water released from Powell and extra-big inflows through the Grand Canyon, Mead would still be dropping," he said.
The runoff forecast for 2020 is below average right now in part because total precipitation has been near to below average in the majority of the Upper Colorado River Basin, said the forecast center.
Upper Colorado River Basin snowpack, which feeds the river that supplies Lake Powell, was at 90% of normal Friday, U.S. Department of Agriculture statistics show.
This year, the federal government is for the first time implementing a mandatory 12% cut in deliveries to the CAP as part of requirements under the new Colorado River drought contingency plan to protect Lake Mead.
These cutbacks mainly affect water for farmers and for recharge of CAP water into basins around the Maricopa-Pinal-Pima counties area where the water would be stored for use in case of future, more severe shortages.
For more significant CAP cutbacks to occur, the federal government would have to determine in August that Lake Mead would drop below 1,075 feet by the end of the year.
Such a 15-foot decline in one year from the current level is unlikely, experts have said.