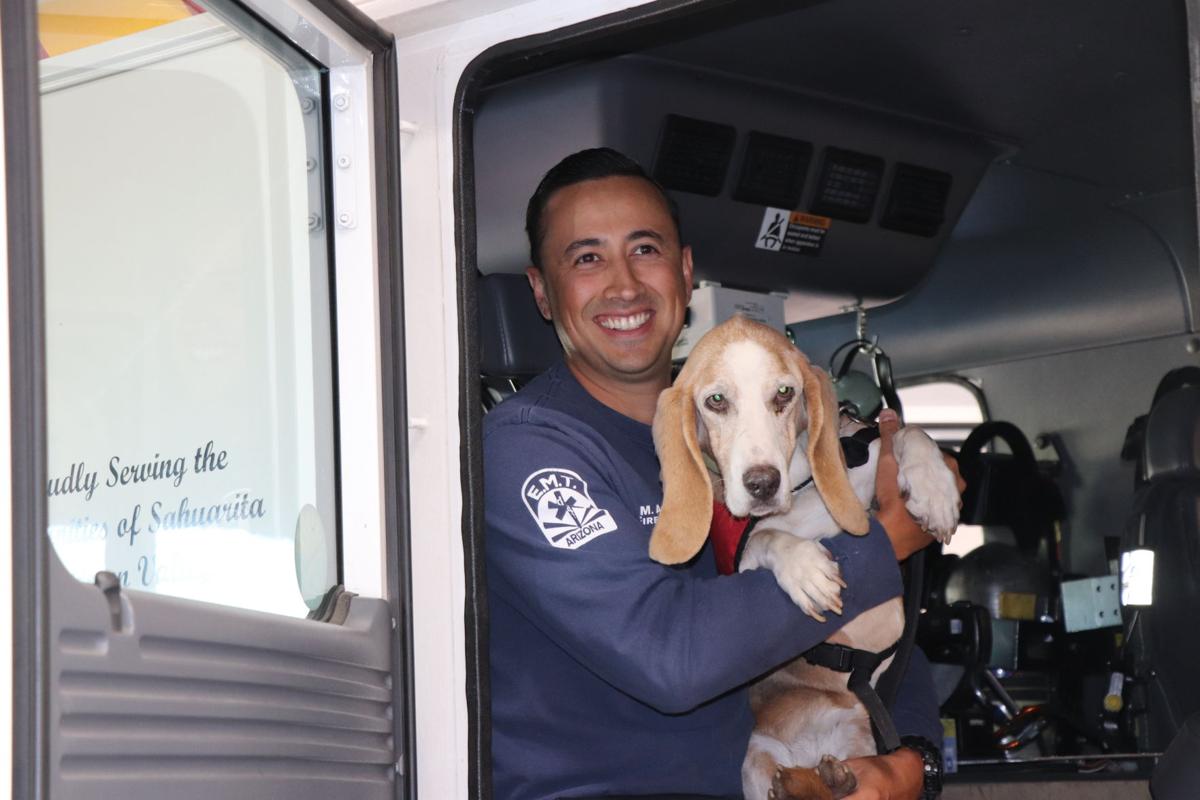 A basset hound named Bailey helped rescue his 82-year-old owner after he fell and hit his head.
While on a walk with 11-year-old Bailey on Sunday in Green Valley, the man slipped near a sloped embankment and injured his head on concrete, according to Green Valley Fire District news release.
Bailey, a registered therapy dog of seven years, left his owner and went to find help. When Bailey saw his neighbor near the roadway, he led him to his owner. The neighbor called 911, the release said.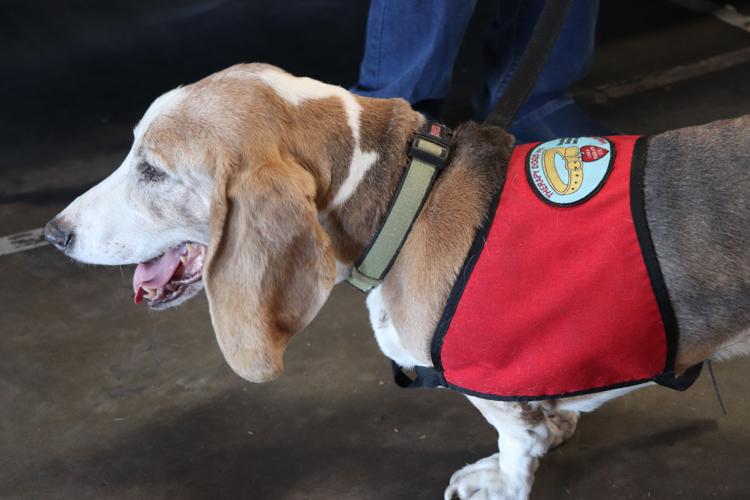 The district responded to the call and, upon arrival, found the man sitting on the ground.
The man said he wasn't experiencing any neck or back pain and was able to make his way back up the slope with help from firefighters.
He was taken to the hospital where he remains, the department said. Bailey and the man's son visit the hospital daily. 
"Now while Bailey visits his owner at the hospital, he also brings a bit of joy and comfort with him to other patients and staff," the release said.
Bailey is a trained therapy dog through the Basset Hound Rescue in Phoenix. 
Contact reporter Gloria Knott at gknott@tucson.com or 573-4235. On Twitter: @gloriaeknott