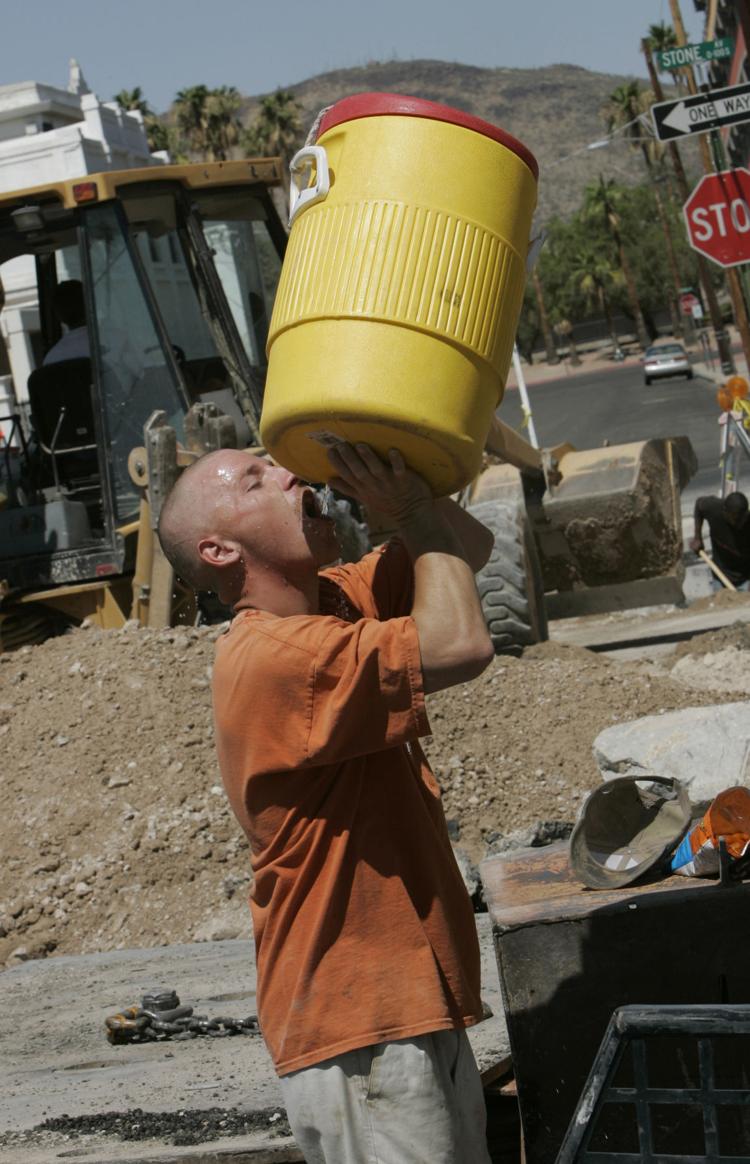 It is true that high humidity makes it feel hotter outside. That's because your sweat doesn't evaporate as quickly when it's humid. So in theory our dry heat should feel cooler than the same temperature in a humid climate.
But once the mercury hits 105 degrees, it's just plain hot. We don't even want to think about 110 degrees or more.
That's when we remember that it's a dry heat in the oven, too. But that chicken still gets roasted.
And that dry heat causes dehydration faster than a humid one. Drink up.