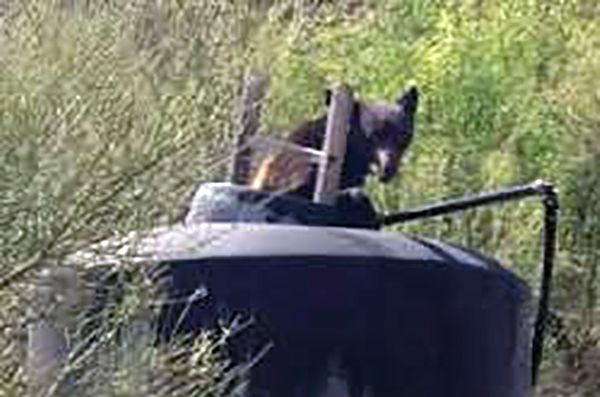 Luckily, the thirsty bear was able to escape from the tank thanks to a ladder that a rescuer set up. Globe is about two hours north of Tucson.
There was little water in the tank — otherwise the bear would have drowned, Game and Fish says.
Game and Fish advises that landowners secure water sources to avoid harming wildlife. In this case, the water storage tank was uncovered.
Game and Fish also says it's helpful to provide some kind of escape ramp for animals, such as the ladder for this bear. Even a tree branch will help, the organization says.
Contact reporter Gloria Knott at gknott@tucson.com or 573-4235. On Twitter: @gloriaeknott
Get local news delivered to your inbox!
Subscribe to our Daily Headlines newsletter.