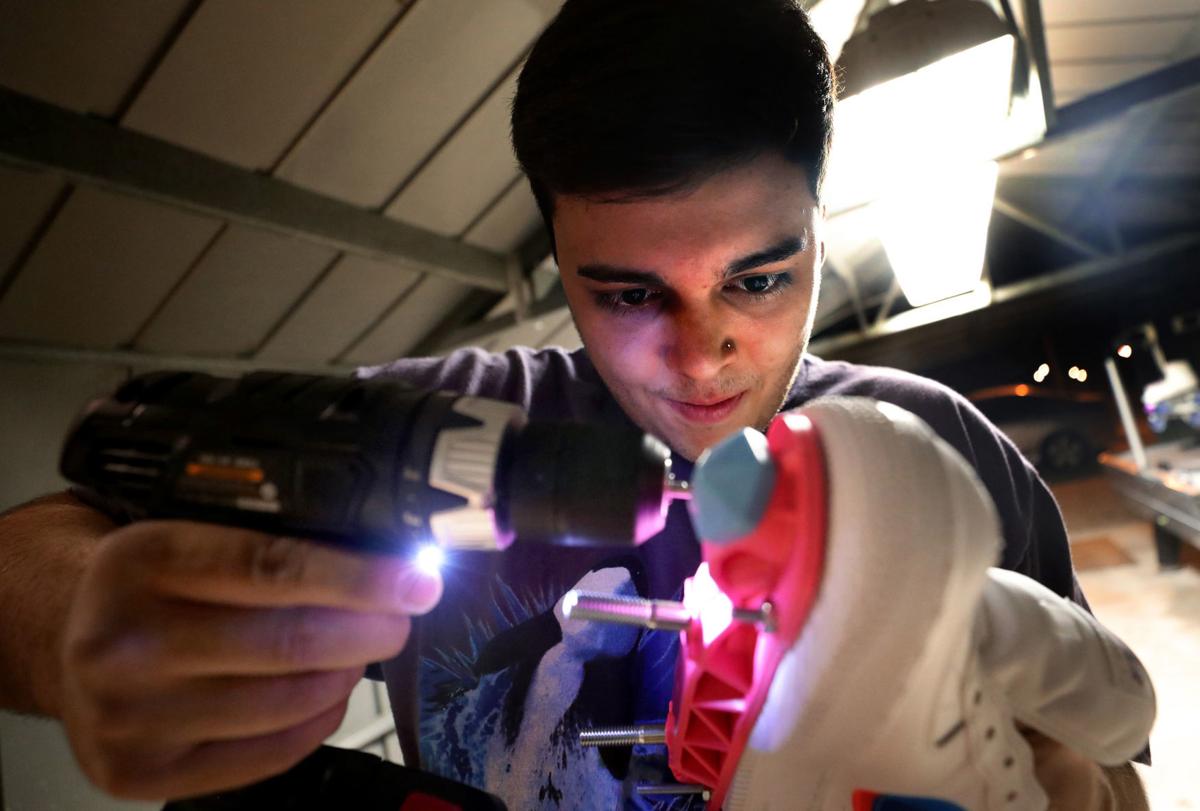 Derek Leahy has been roller skating his whole life.
The 23-year-old basically grew up at Skate Country, he says.
And now, to give back to Tucson's skating community, Leahy has started his own custom skate business.
But they aren't just any skates. They're sneaker skates.
Leahy takes nearly any sneaker of your choosing and customizes them, from the wheels to the toe stop.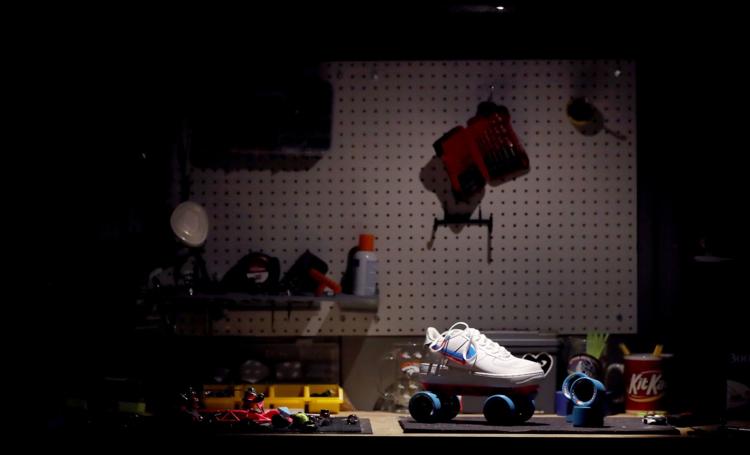 Leahy's business venture started with an online T-shirt shop a couple years ago.
"I've always had an interest in drawing and design and fashion," he says. "Combined, I had the idea to start a T-shirt business.
"I sat on it for a while and it wasn't something that became an everyday activity I was getting too involved in."
When his birthday rolled around in May, Leahy's fiancée, Nadia Collaco, put together a package of everything he'd need to make a pair of skates.
He built a pair of sneaker skates and brought them to Skate Country, where he also works part-time.
"I skate in them when I'm working and I would start to get a lot of questions asking how I made them," Leahy says. "From there, it turned into a business."
Now, his shop — dubbed Wonderful Apparel — includes some T-shirts, accessories and stickers. But the custom skates have been the most successful item, Leahy says.
To make a skate, customers can visit a skate shop and purchase all the parts they want — from bright pink wheels to toe stops with grips.
People can also bring in used skates and Leahy will disassemble those.
Alternatively, customers can tell Leahy what kind of skate they're looking for and he'll fetch all the parts on their behalf. He'll even hand-paint the plate — which sits at the bottom of the skate — if you can't find one in the color you desire.
He'll then take the parts — and the shoe of your choosing — and start building.
To make a pair of skates, Leahy pulls the insole out of the sneaker, wraps it in saran wrap and puts it in fiberglass resin to create a mold.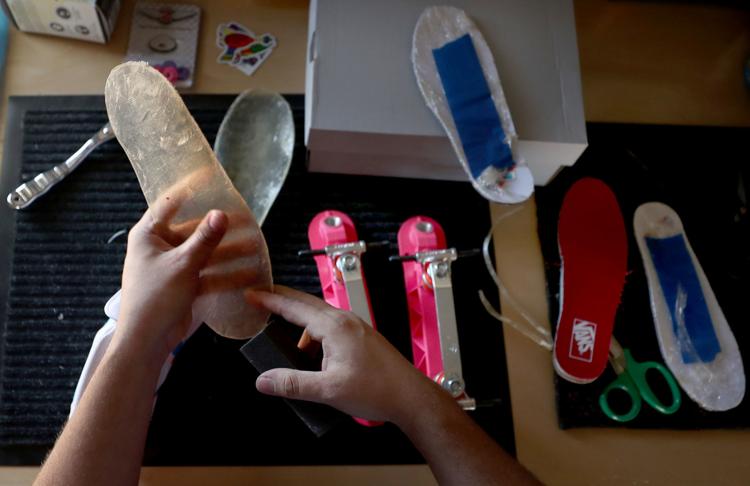 "Without these insoles, the sneaker would rip apart when you try to use them," Leahy says, adding that he uses fiberglass as a more lightweight option opposed to the more traditional aluminum. "You have to have a solid base in the sneaker."
Once the mold dries, he sands and trims it, then pops it into the base of the shoe.
From there, he drills into the bottom of the shoe and through the custom insole to attach the plate. He then adds the wheels, bearings, trucks and toe stops. Just like that, the skates are ready to take to the rink.
He can usually put together a few pairs of skates within a day.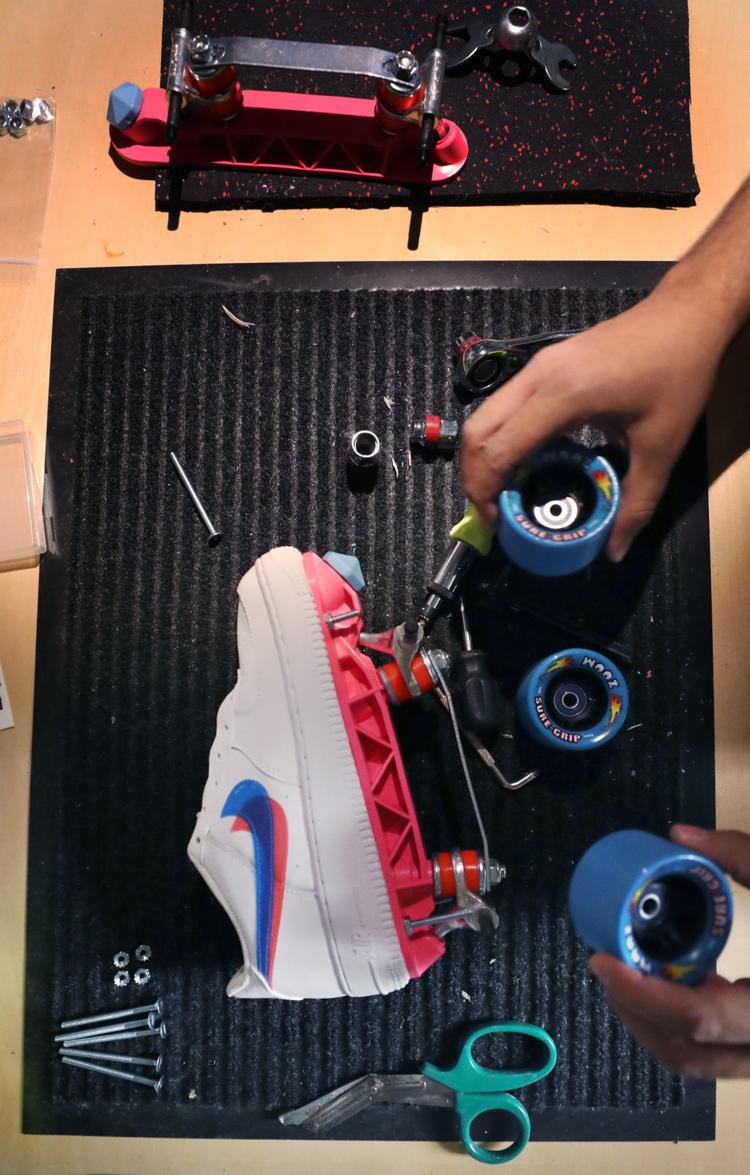 Leahy charges $50 for the custom insoles he creates and $50 to put the skates together. Because each of the parts differ in quality and style — and because sneakers range heavily in price — the final cost for a pair of skates varies.
The business currently runs primarily through word of mouth and on Instagram, where there's a full catalog of parts with a breakdown of prices. Leahy is also working on getting a website up and running.
So far, Leahy has made 12 pairs of custom sneaker skates — including for someone in Florida who stumbled upon the Wonderful Apparel Instagram page.
Leahy says he eventually wants to try to turn other types of shoes into skates, such as stilettos and cowboy boots.
"My hopes for the future — I want this to be something I continue to do," he says.
Leahy's mom worked at Skate Country in the 90s and the skating rink became a second home to him, he says.
"It would be awesome if I could make a livelihood out of this, but I want to give back to the skating community," he says, adding that the custom skates allow skaters to express themselves.
"I like building the skates a lot," he says. "My favorite part is giving the skates to the person and seeing them smile. I hope that I can accomplish what they hoped they'd see."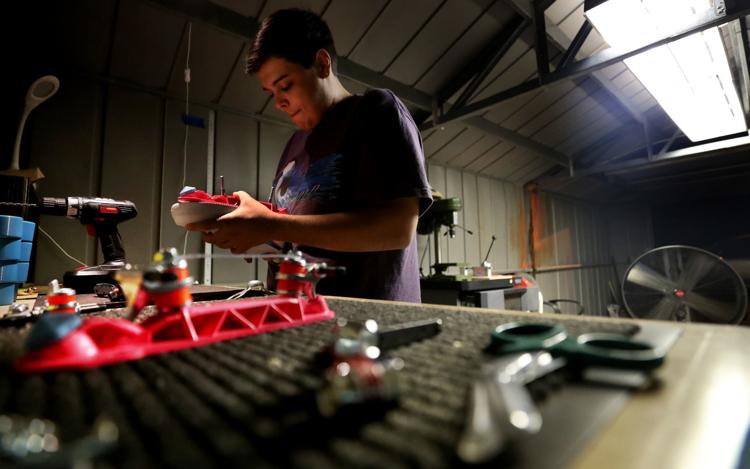 Contact reporter Gloria Knott at
gknott@tucson.com or 573-4235. On Twitter: @gloriaeknott
Get local news delivered to your inbox!
Subscribe to our Daily Headlines newsletter.