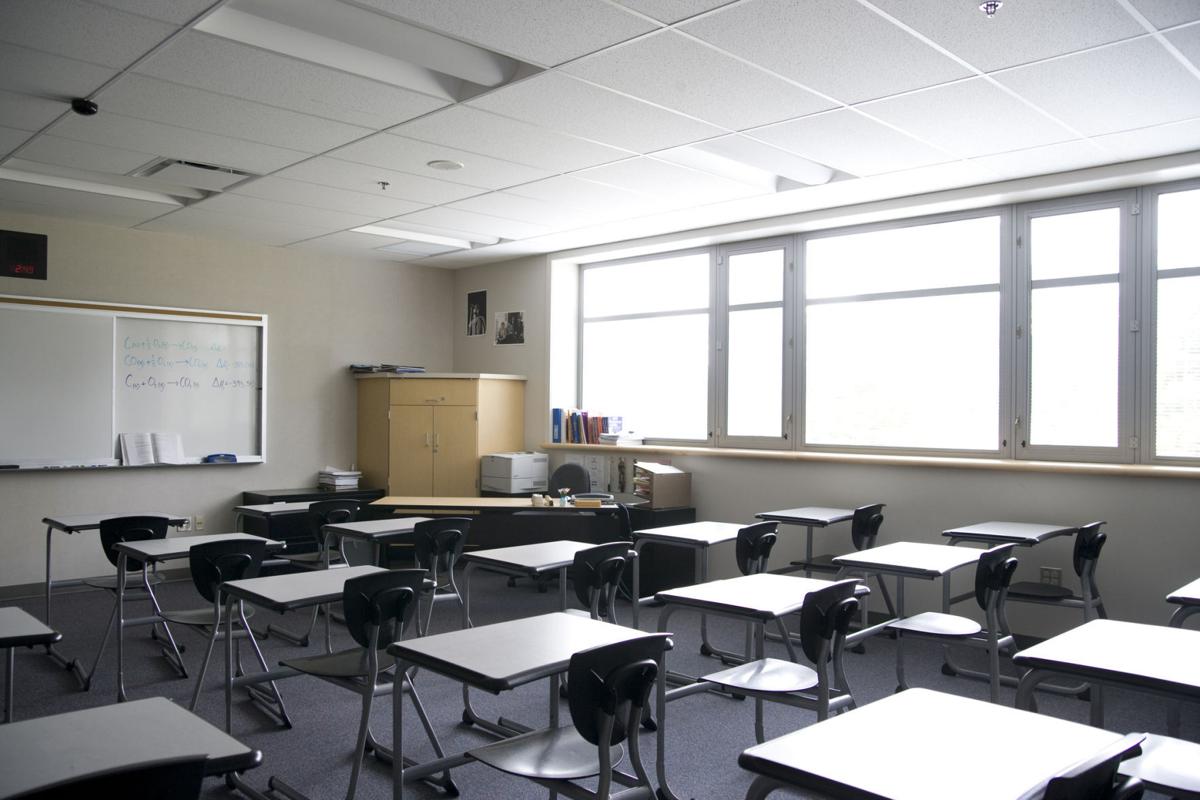 Classmates started debating whether the Civil War was racially motivated in Ashlee Diggles' junior U.S. history class when her teacher said something unsettling.
The teacher at the midtown Tucson school asked the teens if they would stay in the class if it was made up of a majority of black students.
"I don't think he was outright racist," said Diggles, who is part of the 1% of Black students at University High School. "A lot of it had to do with him just probably not being surrounded by a lot of people of color."
She wrote an email to him explaining what made the question upsetting and why she felt uncomfortable. She suggested resources for him to review. Then she started sharing those resources with other teachers and students, and after that, with Tucson Unified School District board members.
Last August, with feedback from her friends, she launched a petition for anti-racist curriculum to be implemented across Tucson's largest school district.
The petition calls for the requirement of texts with at least one author, in high school English and history classes, from ethnic and racial minorities, as well as lessons on bias-awareness and microaggressions. It calls for these minimum requirements to be mandatory.
"Although I recognize some teachers make efforts to include diverse perspectives, it should no longer be optional to do so," Diggles' petition reads.
TUSD has a long history of working toward inclusive, multicultural education. The district has an established framework with teaching standards and resources to have students see themselves reflected in the curriculum, learn from other viewpoints and develop anti-bias awareness.
But even if teachers are expected to use this curriculum, they are not required to implement it.
GUIDELINES WITHOUT ACCOUNTABILITY
Sadie Shaw has made the habit of reading through her daughter's second-grade workbooks, based on previous experiences where she found material she thought was highly inappropriate.
"On Thanksgiving I was on high alert," said the TUSD governing board member, explaining that her daughter is Native American on her father's side of the family.
It didn't happen then, but in February she ran across "Buffalo Dusk," a poem by Carl Sandburg from the 1920s.
"The buffaloes are gone, and those who saw the buffaloes are gone," reads the piece, describing a scene that resulted from the genocide of Indigenous people and the systematic slaughter of buffaloes in the 19th century.
Shaw thought the poem was "dismal and inaccurate" and that the lesson lacked context and failed to educate on present-day Native American nations and a wild species that still roams the land.
Shaw supports the anti-racist curriculum petition, saying it is necessary that teachers and students have a conversation of how racism came into existence and why it is still an issue today. She thinks that a lot of teachers and administrators are on-board to make a change in this direction, but others haven't accepted it fully.
"We are a large district, and we don't all have the same perspective," she said.
Still, the TUSD multicultural curriculum webpage states that educators modify or eliminate materials, lessons or practices that "are either discriminatory toward or insufficiently inclusive of diverse cultural perspectives."
In areas such as social studies, the district offers grade-specific curriculum maps. The social studies site says the curriculum "takes a critical examination of society by combining multicultural education with an inquiry-based approach" to "frame and examine complex and controversial questions about United States society."
Furthermore, all K-12 curriculum is supposed to meet social justice standards — an age-appropriate teaching guide divided into four areas: identity, diversity, justice and action. Teachers have access to a wealth of online resources — nearly 600 visual and written materials from the Southern Poverty Law Center.
The only time she was presented with richer perspectives was in an 11th-grade Advanced Placement English class, she says. The class was based on a culturally relevant pedagogical approach, which seeks to promote student learning and achievement by using the cultural background, lived experiences and knowledge of the student group — in this case, it focused on the reality and history of Black and Latino students.
According to TUSD, students taking this class — the only culturally relevant course, or CRC, offered at University High — outperformed those who took the non-CRC version of it. The class was so successful that the school will run an AP English Literature class this summer, incorporating CRC.
"What we know with research is that when students are presented with a curriculum that is relevant to their experiences, they are going to be engaged," said Norma González, who worked as a curriculum specialist with Mexican American Studies Department for 10 years and was key in the development and implementation of culturally responsive pedagogy.
But as with the multicultural curriculum, culturally responsive pedagogy and CRC remain a suggestion, not a requirement.
"Individual teachers retain the academic freedom to incorporate instructional lessons and materials that they deem instructionally beneficial to their students," said TUSD spokeswoman Leslie Lenhart.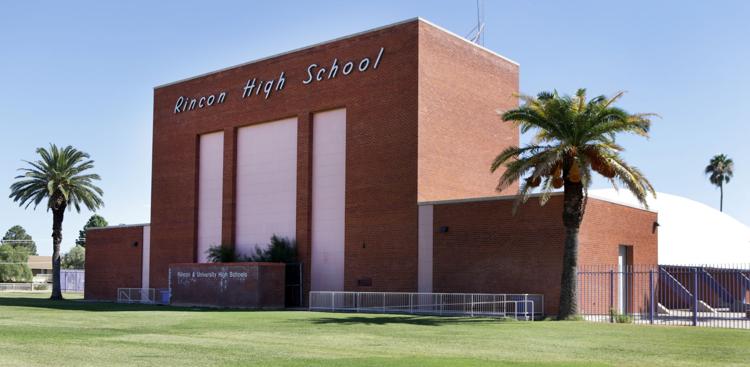 A CALL FOR ANTI-RACIST EDUCATION
Since 2012, eight years before Diggles' petition, the district has worked on implementing a culturally responsive curriculum — an effort that is the result of a court order from TUSD's ongoing, decadeslong desegregation case.
Culturally relevant curriculum and courses are geared specifically to mirror the diversity within the student body and incorporate texts from Mexican American, African American, Native American and Asian American authors.
The district conducted research on this pedagogy for years, and after implementing pilot projects at Tucson Magnet, Cholla and Pueblo high schools, it launched a districtwide initiative in 2016. Lenhart said that culturally relevant courses are running now in every middle and high school in the district. For three years, the district delivered quarterly training on this culturally responsive framework to teachers and administrators in the district.
"We are at the forefront of the effective implementation of this educational approach," Lenhart said. "TUSD is the first district to implement a culturally responsive ethnic studies program of its kind at the K-12 level."
Amelia Joy Parris, a music and orchestra teacher, has attended the annual professional development training offered by the district for four years. The sessions build on each other and present teachers with culturally relevant texts and anti-bias education, she says.
"Because it is offered every year, you get a slightly different view of it. You are in a different head-space when you hear it," Parris said.
She actively seeks training and uses the standard music book as a supplementary teaching tool, rather than the main one, incorporating compositions from minority groups into the repertoire.
Parris recognizes TUSD has a wealth of resources for teaching diverse perspectives, yet when she heard about the student's anti-racist curriculum petition, she supported it right away.
"I believe that anti-racism is a mindset and a lifestyle rather than a list of things to check off on paper to say, 'Yes, I'm following the curriculum,'" she said.
Parris says that while culturally relevant pedagogy is an inclusive approach, anti-racism is a foundation. Anti-racist education seeks to acknowledge and address the existence of inequality, in a way that education can illuminate the root of disparities and disenfranchisement.
As a half-Navajo woman, Parris says she has faced microaggression and racist comments from colleagues who sometimes see this culturally relevant education as unnecessary. She believes anti-racist education could make teachers introspective about their practices in a way that the present curriculum cannot.
"Why are you going to care about having culturally relevant materials if you don't have that anti-racist mindset?" she said.
TEACHERS TAKING A PATH OF THEIR OWN
TUSD guidelines say teachers across K-12 are expected to use the multicultural curriculum and that principals ought to supervise its implementation. But even if the multicultural curriculum is comprehensive and there is a wealth of research to back-up culturally relevant courses there is no guarantee that teachers and schools will use it.
"How teachers implement those practices and implement that curriculum varies. You have teachers that for whatever reason it is going to take them a little longer to implement in the way the district has envisioned," said González, adding that there are incoming teachers who are just getting introduced to culturally relevant education.
TUSD is not the only school system in Tucson where teachers are thinking about incorporating culturally relevant or anti-racist pedagogy in their classes.
"Industrious teachers are going to find those resources and do their best to use them, but it would be good to have some training," said Alex Greengaard, a seventh- and eighth-grade teacher at Khalsa Montessori, a Tucson charter school, adding that many educators lack a road map to deliver anti-racist education.
In his social sciences class, Greengaard brought expert presenters to discuss the racial wage gap and redlining practices, unconscious biases and systemic inequalities in school systems.
He also organized small group discussions around The 1619 Project — an initiative that discusses U.S. history, putting enslavement and the contributions of Black Americans at the center of the country's narrative.
His efforts echo the ones on a state and national level, as conversations on the need for anti-racist education gained momentum last year with the Black Lives Matter protests and the disproportionate toll of the COVID-19 pandemic on ethnic and racial minorities.
In Arizona, some efforts at anti-racist pedagogy have even become a target. In October, Balsz Elementary School District in Phoenix implemented a pilot 1619 Project curriculum and Rep. John Fillmore requested that the Arizona Department of Education cut their funding.
MORE CONVERSATION BUT AN UNCLEAR ROAD AHEAD
After the class interaction that prompted Diggles to launch the anti-racist curriculum petition, she opened a space for discussion with her teacher.
John Hosmer, the Advanced Placement U.S. History teacher at UHS, said this led to an "extensive and productive meeting" where they discussed systemic racism.
"We have incorporated several ideas from that discussion into our curriculum. We feel this has greatly enhanced our (class) material," said Hosmer, who has taught for over 30 years at UHS.
Hosmer explains that when he asked students if they would stay in a majority-Black classroom, he was presenting the work and observations of sociologist John Dollard about social reactions to desegregation.
"That discussion was designed for them to think closely about their own personal racial and gender beliefs. While the interchange was intense, it was certainly never intended to disparage or belittle any student or group," Hosmer said.
Diggles is now in her senior year. After putting up the petition for anti-racist curriculum with feedback from a school friend, she reached out to TUSD governing board members. Eventually they got a Zoom call with Kristel Foster, president of the governing board at the time, and González in late August.
After this meeting, the Curriculum and Instruction team and students decided that they would convene a committee to review current texts.
"They said they were interested in pushing it forward, but I felt they weren't really taking it to heart," said Diggles about the district leaders and staff who were in the meeting.
She emailed TUSD Superintendent Gabriel Trujillo directly, and says she got a response from him on Sept. 8 that said the district looked forward to working with the teachers to address the petition's requests.
Still, Diggles hasn't heard back about any plan for implementation.
The petition calls for a curriculum modification to "address systemic racism, center minority perspectives and to honor the diversity of its students" while also analyzing current events under the prevalence of bias and racism.
Diggles is about to graduate but hopes that in the future there will be "an urgent desire" to implement students' demands for inclusivity. She says this is something that could be beneficial to all students.
"It is so important that people are exposed to different perspectives at a young age to limit ignorance," Diggles said. "After all, ignorance as a child can often translate to ignorance as an adult, which is much more detrimental."
Clara Migoya is a University of Arizona journalism student apprenticing with the Arizona Daily Star.