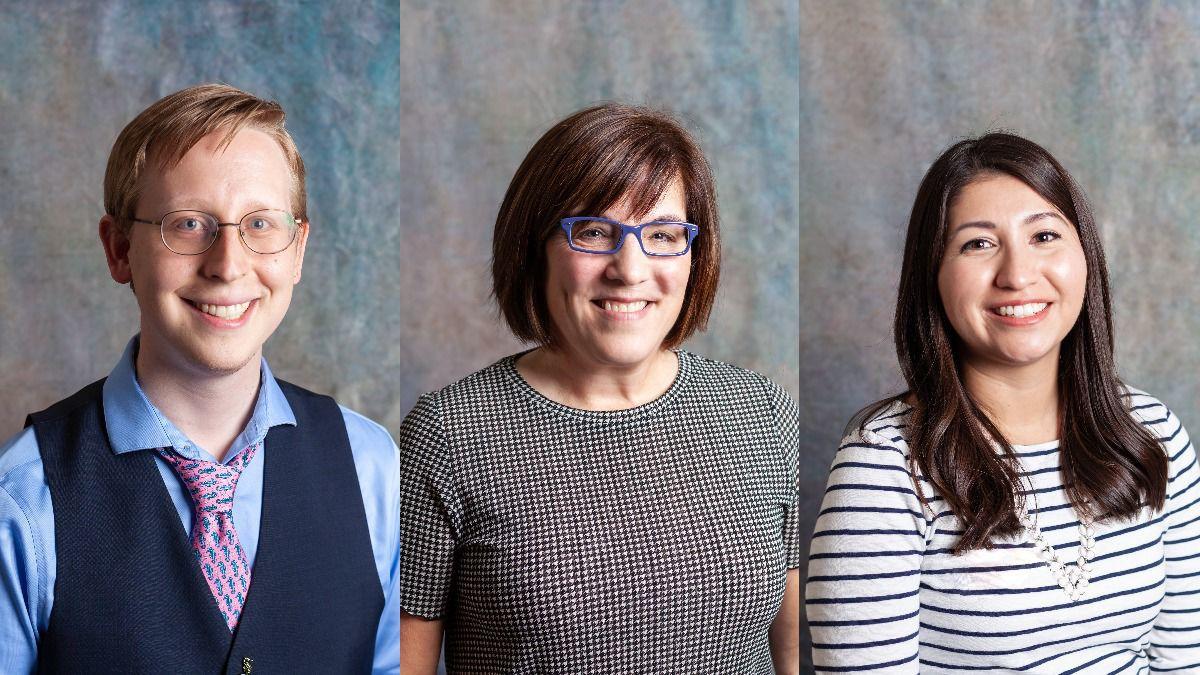 Three Sunnyside Unified teachers have been named winners of the fourth annual Raytheon Leaders in Education Award, landing prizes worth $5,000 each.
The three winners are Elvira Elementary School third-grade teacher Zachary Kadera, Billy Lane Lauffer Middle School teacher Jackie Nichols and Desert View High School teacher Larissa Peru. The winners were chosen out of nine finalists who teach in Pima County K-12 schools, including teachers from the Vail, Marana, Amphitheater and Flowing Wells districts.
Raytheon awards each winner $2,500 gifts, plus another $2,500 to each teachers' school. The award recipients will be honored at the Tucson Values Teachers' Stand Up 4 Teachers ceremony on Nov. 7, at Loews Ventana Canyon Resort from 5:30 to 7 p.m.
"A key part of creating a culture of change within education is to highlight the contributions and professionalism of educators in Pima County," said Katie Rogerson, chief operations officer of Tucson Values Teachers. "The Raytheon Leaders in Education Award showcases some of our top teachers, and we're excited to not only honor those educators but share their dedication with businesses and community members."
The ceremony will include a presentation of the Spirit of Education Award to recognize contributions from Freeport-McMoRan and Pima Federal Credit Union.
Tickets start at $75. To buy tickets go to tucne.ws/standup4teachers. There are also a limited number of free tickets, sponsored by local businesses, available for teachers.
8 to be inducted into Pueblo Hall of Fame
Eight honorees are being inducted into the Pueblo High School hall of fame next month.
Carmen Duarte, a longtime Arizona Daily Star reporter, is one of the inductees, joining Martin Ahumada, Thelma Gonzales, Arnold Palacios, Raul Almazan, Sixto Molina, Larry Toledo and Janie Nunez.
All of the honorees graduated between 1959 and 1978.
The event is Nov. 3 at 10 a.m. at Hotel Tucson City Center Inn Suites, 475 N. Granada Ave., and includes brunch. Tickets cost $35 and can be purchased at phswarriorfoundation.org.
Oct. 21 is the deadline to purchase brunch reservations.
Contact reporter Danyelle Khmara at dkhmara@tucson.com or 573-4223. On Twitter: @DanyelleKhmara
Get local news delivered to your inbox!
Subscribe to our Daily Headlines newsletter.