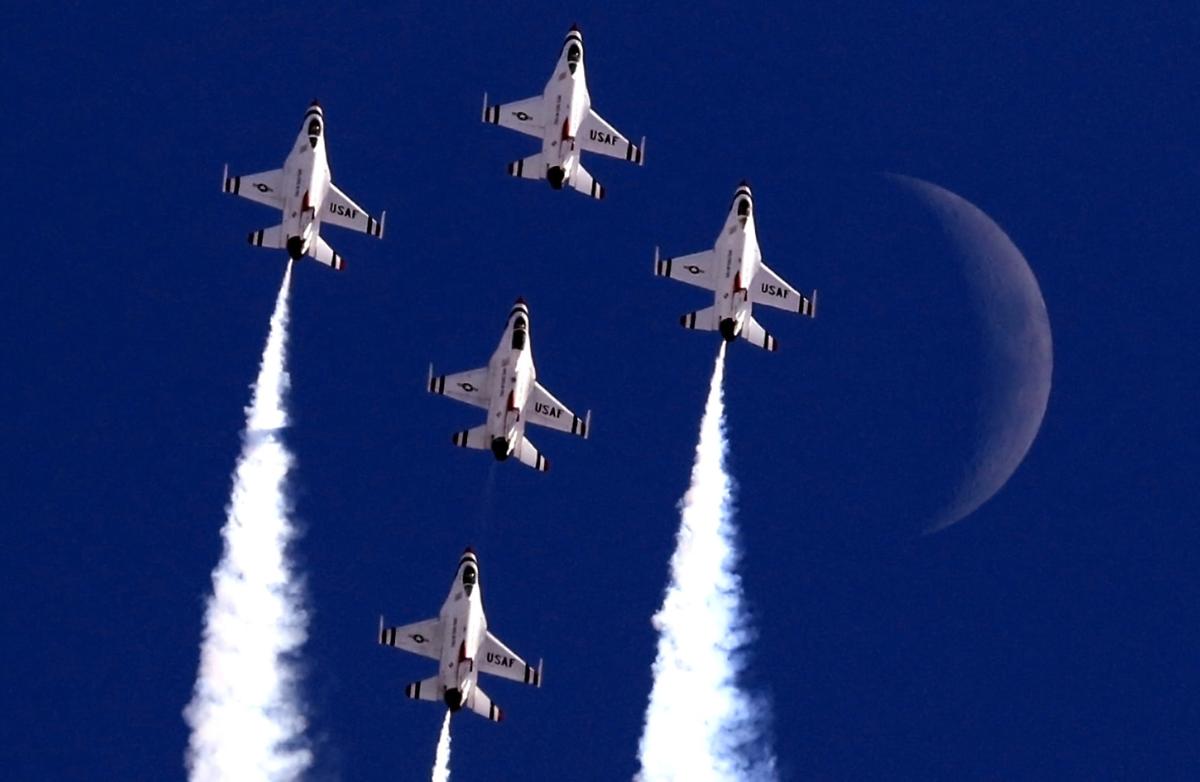 The U.S. Air Force Thunderbirds and an A-10 demo team will headline Davis-Monthan Air Force Base's biennial air show, Thunder and Lightning Over Arizona Open House, 9 a.m. - 5 p.m. March 23-24.
D-M last year skipped its planned 2018 air show and moved the next show to 2019, to set up alternating years for Luke Air Force Base's Luke Days air show and the D-M open house.
General admission to the D-M show is free, but tickets are available for a VIP package, the Thunderbolt Club, as well as for box seats and a beer garden.
Joining the Thunderbirds will be the A-10C Thunderbolt II Demonstration Team, which is based at D-M, as well as an F-22 Raptor vintage aerobatic planes and the Red Bull Skydiving Team.