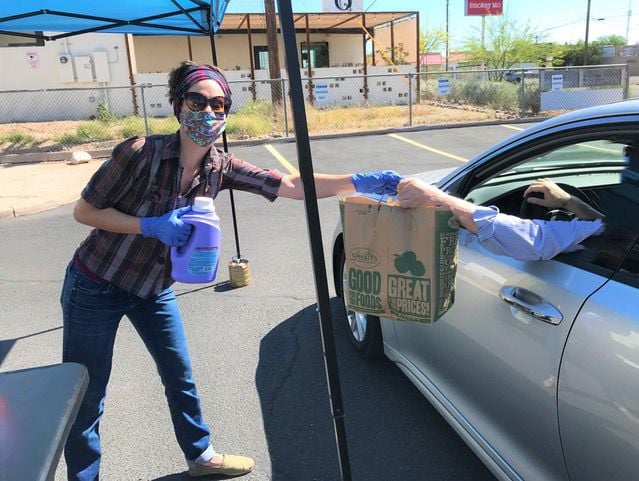 Social distancing has brought both challenges and changes for many local nonprofit organizations, their volunteers and the vulnerable people that they serve, and the Tucson Interfaith HIV/AIDS Network (TIHAN) is no exception.
"At TIHAN we are struggling — just like many other nonprofits and many of the small businesses and the smaller faith communities that have supported us for 26 years — and yet we are continuing to adapt and assess how we can best continue to provide support services. We are all trying to look out for each other," said Scott Blades, executive director of TIHAN.
That caring philosophy is a bedrock for the foundation of TIHAN, which started in 1994 when a group of representatives from local faith communities came together to realize a vision of reducing the stigma surrounding HIV and increasing the level of support for those living with HIV/AIDS in Southern Arizona. Since then, the network has expanded to include almost 50 faith partners who assist in providing education, outreach and support to 400 CarePartners, the term for people living with HIV/AIDS who receive TIHAN services.
That core of support has centered around the Poz Café, which offers monthly lunch and social programs for CarePartners along with the distribution of CarePackages comprised of toiletries, household supplies, clothing and other basic necessities not available through the Supplemental Nutrition Assistance Program, formerly known as food stamps.
The COVID-19 pandemic has significant implications for CarePartners, many of whom are vulnerable to the coronavirus not only as the result of compromised immune function but also due to underlying health conditions such as obesity, diabetes, high blood pressure and pulmonary or cardiac issues.
"More than half of the people we serve are also over the age of 55, and people in a higher age category can be at greater risk for complications if they do get COVID-19," Blades said. "Another thing that can put the people we serve at greater risk is a lack of access to health care, so we try to make sure they are all connected with one of the clinics we work with. All of these issues can add another layer of stress and concern when people are wondering how COVID-19 will impact them."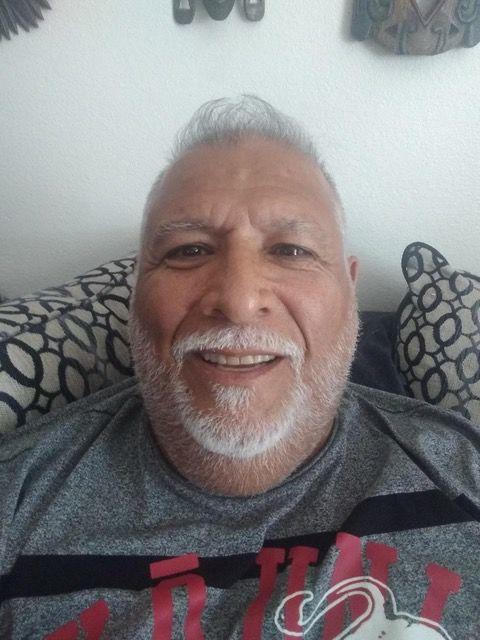 Those concerns are very real to CarePartners like Robb Gonzales, who has been involved with TIHAN for 16 years.
"I have a pretty cool head, but COVID-19 does worry me. Because I am HIV-positive, I am very cautious. I follow all of the guidelines for social distancing and when I have to walk out the door, I have my mask from TIHAN ready," said Gonzales.
Gonzales began sheltering at home in February and said he misses the Poz Café, which has been suspended in accordance with state health guidelines. Other group activities and classes have also been suspended.
To fill the gaps left in their absence, TIHAN has implemented a variety of services, including drop-and-go delivery of CarePackages, food boxes and other supplies such as masks, toilet tissue and disinfecting wipes, if available. TIHAN has also included puzzles and coloring books in CarePackages to support CarePartners sheltering at home, and is logging weekly phone calls to provide well-checks and combat social isolation.
A grant from the Sundt Foundation and Target has supplemented the CarePackages and the Jewish Community Pandemic Relief Fund has facilitated cellphone support to enable CarePartners in need to remain in contact with family and friends and maintain access to health-care providers through telemedicine.
Additionally, a $10,500 grant from the AIDS Healthcare Foundation has allowed TIHAN to purchase and deliver 1,800 discounted meals from local restaurants such as El Charro Café, Eegee's and La Cocina.
"TIHAN goes over and above what anyone could ask for and I am so appreciative that they exist in my community," Gonzales said. "I have needed both the additional food support and the CarePackages. Financially I am not in a situation where I can just buy anything I want, but because of the supplies from TIHAN, I am able to apply my money to other things that I really need. I am so grateful."
Blades emphasized that TIHAN is gratified to have the support to step forward with new and enhanced services in this uncertain time, but is concerned about anticipated deficits in funding due to the cancellation of the nonprofit's signature fundraiser, Treasures for TIHAN.
"Last year was a record year for Treasures. We raised $115,000 and that is a big shortfall for us to make up this year," he said. "Lots of folks, if they are in a financial position to do so, are donating what they otherwise would have planned to spend that evening even though they are not able to come enjoy the fun and the auction and the raffle."
However, Blades said the organization understands that many people, businesses and faith communities that traditionally support TIHAN are not able to do so at this time. He is encouraging those who can afford it to buy gift cards and frequent family-owned businesses as they reopen.
"Small businesses are part of the heart and soul of TIHAN. They have always been there to support our programs and services for people living with HIV and we want to do our best to try and support them in difficult times," he said. "We know that when things are better, they will be there to support us again. We are confident that working together with our business, faith and nonprofit partners, we will continue to be part of the health, recovery and collaborative spirit of our community."
Concerned about COVID-19?
Sign up now to get the most recent coronavirus headlines and other important local and national news sent to your email inbox daily.