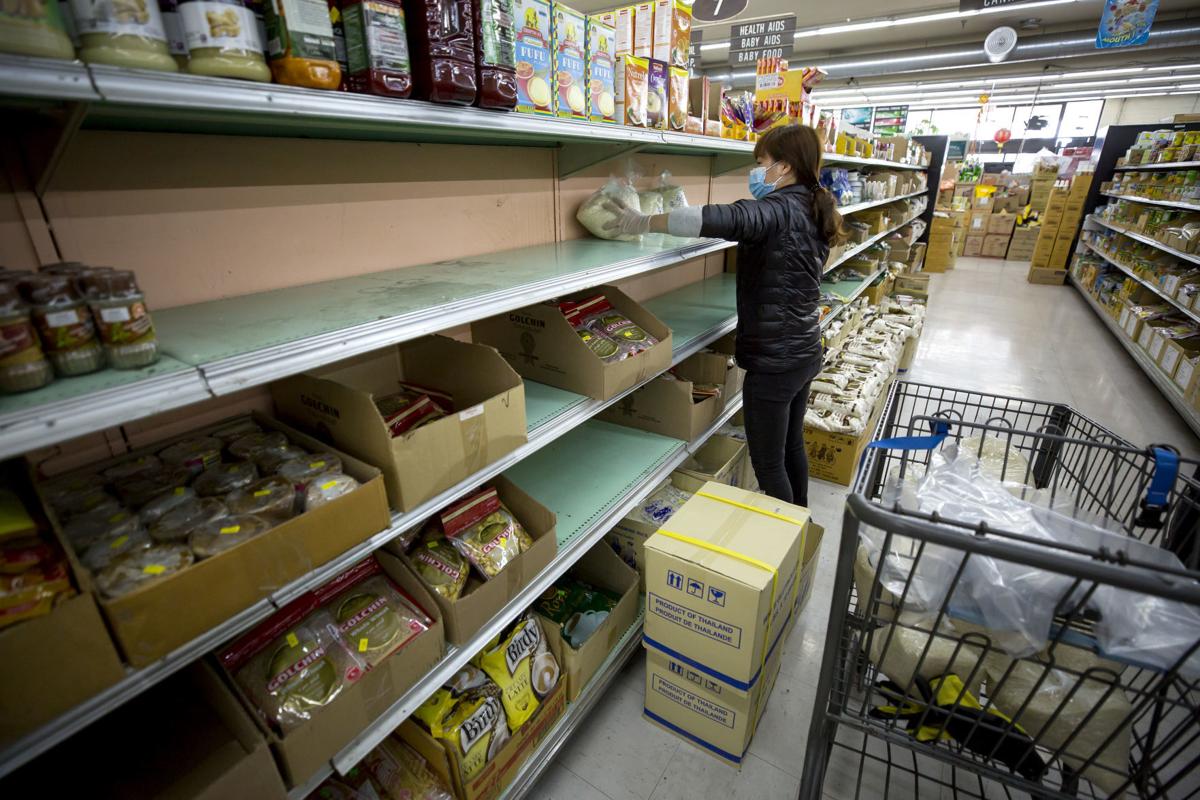 They never expected to be front-line players in a pandemic, but now they're thrust into that role, and they could use help.
Help from their employers, yes, and also from you, the customers.
Employees at supermarkets and other groceries have worked frantically for weeks as customers have cleared the shelves of staples like pasta, beans and, of course, toilet paper.
Many have put in overtime to fill those bare shelves, only to have panicked customers rush in and clear them again the next day. That's stressful on its own, and every day brings the added concern that a customer or co-worker might carry in the virus and infect others, setting off a chain reaction of additional problems.
"I'm just worried about my people," one supermarket manager told me via text message. "We need the consumers to behave like there is a virus going around that could kill people, not like they are on a holiday."
"We have a ton of people in our stores buying non essential items, like lottery tickets. Seeing the same customers multiple times a day/week. I'm concerned for the safety of my associates."
I put out a couple of calls last week for grocery employees to contact me. In consultation with editors, I offered them anonymity, because in most cases their employers forbid them from talking to the news media, and because the topic is of such vital importance now.
Surprisingly, of the half-dozen people whom I interviewed, half were managers, worried like this one about their employees and the way the public is interacting with them.
Most of the stores have made some changes to adapt to the coronavirus epidemic. They keep customers waiting to check out on marked spots, 6 feet apart, for example, and some stores have limited the number of people coming in at any given time, though that has been an unfortunately rare policy that more companies should embrace.
The stores have reduced their hours in order to give employees less exposure and more of a chance to recover from the daily clean-out. Several chains have offered two weeks of additional sick time for anyone who may come down with suspected COVID-19.
In coming days, you'll start to see another change, too: Many of the stores are preparing to install plexiglass barriers between the customers and the cashiers, so cashiers and baggers aren't on the receiving end of sneezes or coughs.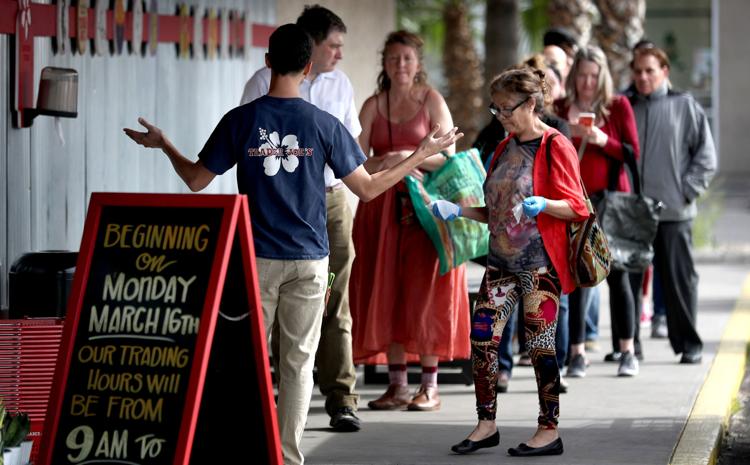 "A lot of customers don't seem to understand the need for social distance," one veteran grocery-store manager told me.
Customers get right up in the employees' faces; this manager said he backs away from them.
"We don't have respirators or masks at this point," he said. "We're sanitizing everything. We're taking breaks to wash our hands. We're opening every other register."
The United Food and Commercial Workers International Union, which represents 4,500 employees at Fry's and Safeway stores in Pima County, has been in ongoing discussions with those companies, arriving at some changes and pursuing others, Local 99 President Jim McLaughlin said via email. Among the accomplishments so far: Ensuring that employees who are infected by or exposed to COVID-19 can take a 14-day quarantine with pay, and allowing some employees in vulnerable health categories to go on leave from their jobs. "Appreciation pay" wage increases have gone into effect for some employees, but the union is working to make a broader, long-term solution on pay.
The UFCW is asking that stores end the use of reusable bags — for now, many stores are requiring that if you insist on using your own bags, you do the bagging.
"Our members will continue to provide as much to the community as they possibly can. In return, we ask the community to respect our space, not to leave their homes if they're ill, even if they are sick with a non-COVID-19 illness," McLaughlin said.
"Additionally, in order to respect social-distancing guidelines and limit everyone's exposure, instead of an entire family coming into the grocery store, we urge families to send one person to do the shopping for each household."
While it's mostly been a stressful time for Tucson's grocery workers, there has been a side benefit to the crisis: appreciation. I spoke with a disabled supermarket worker who normally works only one or two short shifts per week. She's been getting four or more shifts per week, mostly bagging or restocking items that customers don't buy. She wears gloves and washes her hands frequently, and she changes out of her clothes the minute she gets home.
"I really like it," she said. "My job is very important."
Turns out that a lot of grocery workers always knew their job was important. It's the rest of us who didn't realize it. Now that we know how important they are, we ought to treat them that way.
Tim Steller is the Star's metro columnist. A 20-plus year veteran of reporting and editing, he digs into issues and stories that matter in the Tucson area, reports the results and tells you his opinion on it all.
Contact: tsteller@tucson.com or 807-7789. On Twitter: @senyorreporter
Concerned about COVID-19?
Sign up now to get the most recent coronavirus headlines and other important local and national news sent to your email inbox daily.