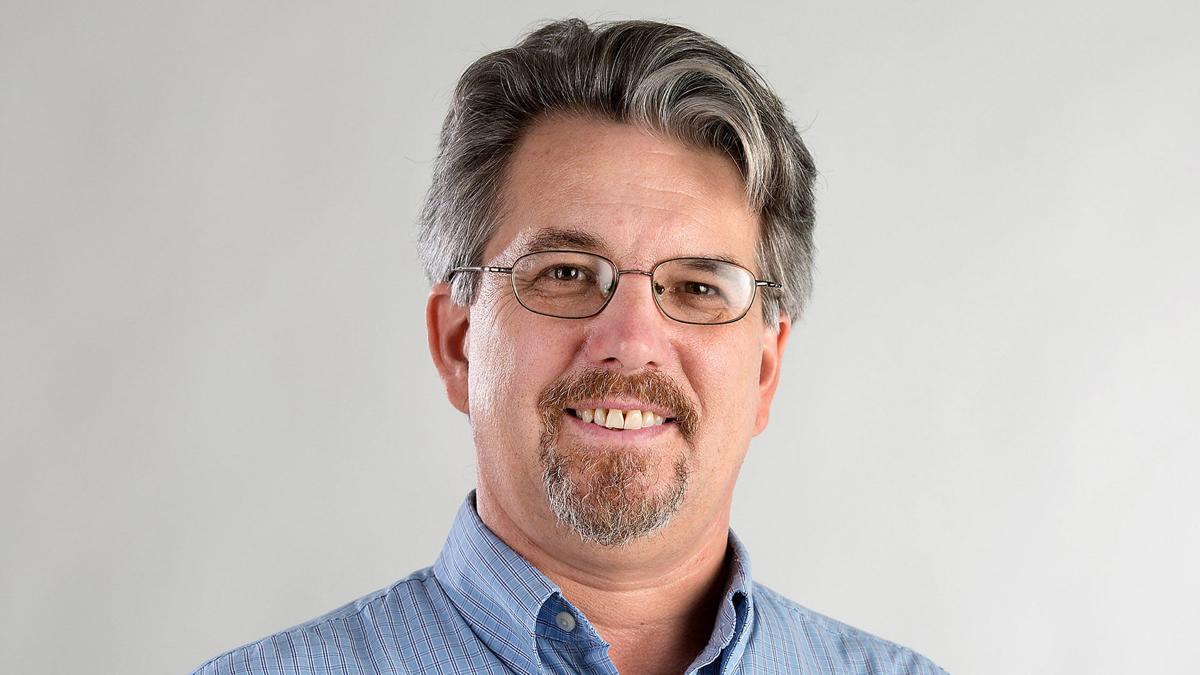 The bad news from Mexico lately has been enough to make some Americans want to slam the border shut.
The afternoon of Oct. 17, Mexican soldiers captured Ovidio Guzmán, and gun battles played out across Culiacán, Sinaloa, about 675 miles south of Tucson. Eventually, the soldiers freed the son of Joaquin "El Chapo" Guzmán in order to avoid more battles on the streets of the state capital. President Andrés Manuel López Obrador said it wasn't worth the blood of innocents to capture one criminal.
On Oct. 24 near Puerto Peñasco, Sonora, relatives of missing people discovered mass graves that contained the remains of at least 42 people. The searchers think there are probably more but are holding off on further search until they can process the first dozens of remains recovered.
The response from some quarters has been predictable: "That's why we need the wall."
This deceptively simple logic is fundamentally flawed. Lawlessness may be surging now in some parts of Mexico, but there have been similar outbursts of violence or localized chaos for more than a decade. In fact, the remains found near Rocky Point were almost all skeletonized, meaning they could be years old and represent the result of previous spasms of violence, one of which happened in 2013.
For years, people have often feared or warned of a "spillover" effect, but the generalized disorder or criminal control seen in parts of Mexico hasn't spilled over into border states like Arizona. At worst, specific crimes have occurred in the U.S. borderlands that resulted from conflicts within transnational criminal groups or were committed by wandering border crossers.
Even with much of the border unbarricaded, the feared spillover of ungovernability has not occurred. In that sense, the border has held.
That's because we already have the wall we really need to separate what's failed in Mexico from what's functioning in the United States. That wall is the rule of law. Not a physical barrier but a concept that plays out in people's lives on both sides of the border daily.
In Mexico, the rule of law and government institutions have long been relatively weak. That has perhaps never been so clear as it was in Culiacán, and became clearer yet in a video of the arrest of Ovidio Guzmán made public by President López Obrador last week. In it, heavily armed soldiers are outside the walk-in door of a nice home's garage. Automatic gunfire rings out in the distance, but the soldiers seem calm.
A series of people walk out, hands up, including their target — Ovidio Guzmán. What the soldiers do next says a lot about the rule of law in Mexico: They hand Guzmán a phone and ask him to tell his armed defenders out on the streets to stop the gunfire.
He complies, saying to someone on the other end of the phone call, "Tell them to pull back right away. Tell them I don't want any more of this mess."
Of course, it didn't happen. The traffickers' foot soldiers fired on soldiers all afternoon, causing panic in the city and resulting in 13 deaths, until Guzmán was released. By doing so, the government undoubtedly spared the lives of many innocents that day but also spotlighted institutional frailty that could lead to more casualties later. The Mexican government tried to uphold the rule of law by capturing a wanted criminal suspect, fulfilling a U.S. extradition request, but ended up undermining the rule of law by releasing him.
Say what you will about the U.S. and our criminal justice system but that would not have happened north of the border. In the U.S., the rule of law and government institutions are comparatively strong. Wealthy perps like Jeffrey Epstein or O.J. Simpson may be able to game the justice system, but often the system catches up anyway.
After all, the U.S. was able to extradite and try Ovidio Guzmán's father, El Chapo, convicting him despite a vigorous defense and putting him in prison for life at our super-max federal prison in Colorado. There were no gun battles on the streets of New York during his trial, and he's very unlikely to be able to escape, as he did from Mexico's prisons.
It wasn't because of border barriers that the trial succeeded. It was because of relatively strong institutions.
I ran this concept, of the rule of law as the real border barrier, past Victor Manjarrez Jr., the former chief of the Border Patrol's Tucson sector who is retired now and living in El Paso. I didn't know what he would think, because the "rule of law" concept cuts in different directions, but he agreed.
"When we talk about the physical wall, or we talk about night vision, personnel and resources, we're really just talking about tools," he said. "Ultimately it's the rule of law which will dictate many things."
There have been times when agents have wanted stronger consequences have been for lawbreaking, Manjarrez said. At times, for example, federal prosecutors have declined to prosecute people carrying drug loads smaller than 500 pounds, leaving it to local prosecutors to pick up those cases.
Still, that can't be compared to a system in Mexico in which the public has so little trust that only a small fraction of crimes are ever reported to police, and a smaller fraction still is ever investigated.
The wall itself, in my mind, is mostly a symbolic divider between these systems. It suggests that on the south side, impunity reigns, but on the north side there are rules, and likely consequences for people who break them. Our rule of law has exceptions, but in the U.S. you take a risk if you think you're going to be one of them.
People can argue that physical barriers on the border strengthen our rule of law by helping agents catch people who they might not have caught without the slowing and funneling effects of the barrier.
True enough as far as that analysis goes. But other aspects of the border barriers under construction now show it to be undermining that very same principle.
In early 2019, Congress refused to provide as much funding for border barriers as President Trump wanted. So, Trump shut down the government for 35 days, and afterward declared a national emergency at the border.
He took money from the Defense Department budget to build barriers that Congress, which is the spending body under our Constitution, had not funded.
This is lawless behavior that both houses of Congress have rejected. Even the Republican-majority U.S. Senate has voted twice to overturn the president's national emergency declaration, but not by a veto-proof majority.
So the building goes on, across wildlife refuges, near-rare desert wetlands, blocking animals from moving freely in the wild borderlands. But to do that, the secretary of the Department of Homeland Security also had to waive dozens of federal laws, especially environmental laws. It's a power the secretary was given in the 2005 Real ID Act, the power to ignore laws to build border infrastructure.
What that means is that the border wall being built now, far from a solution to lawlessness moving north from Mexico, actually undermines the key factor that differentiates us from Mexico — the rule of law. That principal itself is the best border barrier, and we need to protect it from being undermined from the north as well as the south.
Tim Steller is the Star's metro columnist. A 20-plus year veteran of reporting and editing, he digs into issues and stories that matter in the Tucson area, reports the results and tells you his opinion on it all.
Contact: tsteller@tucson.com or 807-7789. On Twitter: @senyorreporter
Get local news delivered to your inbox!
Subscribe to our Daily Headlines newsletter.