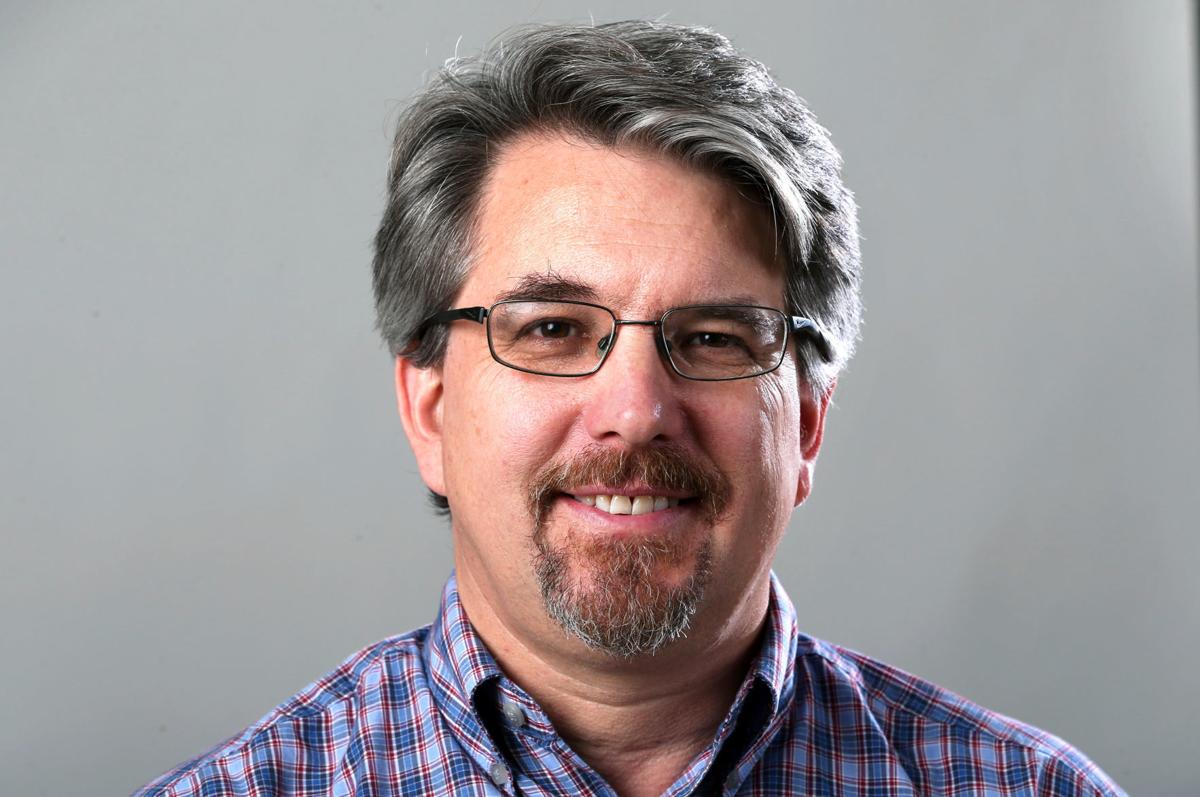 Those 3,000-or-so people walking from Central America through Southern Mexico right now, they aren't just people.
They're something much bigger than mere individuals. Together, they're a symbol. You've seen the pictures of them walking through towns or fields or, most meaningfully, across bridges. I'm sure it would seem ridiculous to this ragtag crowd of Hondurans, but in the United States, they are largely portrayed as a symbol of danger, of chaos or of invasion. They're used to stir fear and win votes.
This caravan, which is the latest and won't be the last of its type, has joined a menagerie of other symbols that have dominated the discussion of U.S.-Mexico border issues for years. They have turned the debate about border issues, and about immigration in general, from a discussion of real-world policy options for addressing knotty issues to one of visceral shouts and gut punches unlikely to solve any problem.
Beyond the caravan, here are some of the other symbols that Americans flash like rival gang signs when talking about the border:
The border wall: There is no greater example of border symbolism than a wall that suggests much more than it actually means on the ground. Except in certain areas where it could make a practical difference, the wall is a symbolic way of asserting that we have control, and that uninvited outsiders are not welcome.
It's an expensive symbol, too, estimated roughly to cost a minimum of $25 billion. But it is a promise President Trump made to his supporters, and one that his political allies are loathe to drop, no matter how wasteful it is.
Bridges (not walls): What we need to build, many immigration supporters say, are bridges, not walls. Along the Rio Grande, the international bridges are real pieces of infrastructure people use, and they also represent the friendly connections of family and commerce between Mexico and the United States.
But in Arizona, where the ports of entry are on land, the idea of building bridges is a strictly symbolic statement. Still, people make it.
Migrant mother Mary: The Central American woman, traveling with her children to the United States, is a pregnant symbol — maybe literally pregnant. She's vulnerable and represents the vast population of people in Latin America threatened by poverty, violence and political persecution, and asking for protection.
Some Christians naturally make the leap of comparing her to an even more potent symbol — Biblical Mary. After the virgin birth, she, Joseph and baby Jesus fled Bethlehem for Egypt, fearing the persecution of King Herod. If you turn away the Central American moms and their children, from this perspective, you're turning away Mary and Jesus.
"Strike Force" and "troops": Both of these phrases suggest bodies of armed men in action. In Arizona, Gov. Doug Ducey got funding from the Legislature to start the Border Strike Force as a branch of the Department of Public Safety, who are normally highway patrol officers. Ducey has regularly praised the strike force as making big seizures, but his office has not released the data that would clarify how many of these seizures were made in the course of normal highway patrols and how many were made in concert with other agencies.
In other words, it's unclear what practical effect the strike force has had, but it serves its purpoose of addressing a perception, especially prominent in Maricopa County — far from the real, lived border — of a borderland in chaos.
In short, the "strike force" is short for "We are doing something about border chaos."
That's the same as the frequent public demands that the president, or governor, send "the troops" to deal with perceived border disorder. National Guard troops are serving backup roles at the border. And now, in light of the caravan, Defense Secretary James Mattis is saying they will send 800 more. Since the troops are legally prohibited from carrying out activities like searches and arrests, they will be helping with planning, medical assistance and engineering infrastructure, not active blocking of border crossers.
Both these forces may have some modest practical effect, but their greater effect is symbolic — they suggest that the politicians are doing something about a scary problem.
But let's talk about facts, not the feelings that these border symbols like the caravan tend to provoke.
The facts are that we no longer have the border crisis that we had in the first decade of the century, of people, predominantly Mexicans, sneaking across the border illegally. Those crossings are way, way down.
As Michelle Mittelstadt of the D.C.-based Migration Policy Institute put it to me Friday, "People are acting as if the border is in crisis. The reality is it's not. But there are common sense things that can be done."
What we have is a problem — call it a crisis if you really want — of Central American families seeking asylum by the thousands. The problem isn't so much that they are seeking asylum, it's that we aren't prepared to handle the volume of applications and weed out the bad ones quickly enough.
"People are gaming the system to an extent," Mittelstadt said. "There is a subset of (asylum-seekers) who are taking advantage of the system because they know they are able to stay in the United States."
The Trump administration tried deterring people from crossing by prosecuting everybody, even many asylum-seekers, and separating parents from their children. Beyond the cruelty, it simply didn't work — the number of asylum-seekers coming to the border increased after that policy took effect in May and June. People weren't deterred.
The Migration Policy Institute put out a paper in September recommending some pragmatic solutions. One of the simplest things we can do is shift the decision-making power for asylum cases away from the Justice Department's immigration courts, where they are now, and back to U.S. Citizenship and Immigration Services, an agency of the Department of Homeland Security.
USCIS, as the agency is known, makes the initial decision as to whether an asylum-seeker has a credible fear of persecution at home. If the agency determines the applicant does, the case goes to the immigration courts. But the immigration courts have a massive backlog of cases that can take two to three years to resolve. That delay leads to asylum-seekers being released.
Instead, a streamlined USCIS decision-making process could move applicants through faster.
"You'd take tens of thousands of cases out of the immigration court system, which is already backlogged," Mittelstadt said.
The Trump administration also is seeking to overturn the Flores decree, a 1997 settlement that says juvenile immigration detainees can't be held more than 20 days. It is cruel to imagine holding children longer in any jail-like setting. But we need to have more capacity and more options for holding families together without releasing them, especially if a streamlined asylum process can bring the decisions faster.
We also need more technology and more agents in the holes on the border — emphasis on the technology. I say that because it has proven so hard to add Border Patrol agents without losing just as many out the back door through attrition. Also, experience has shown that when we rush to hire agents, we tend to get a wave of corruption and misconduct.
These are a few boring, pragmatic ideas. Some aren't even new. But for practical purposes, they have a lot more potential than all the symbols, like the caravan, that tend to dominate border debates.
Get local news delivered to your inbox!
Subscribe to our Daily Headlines newsletter.