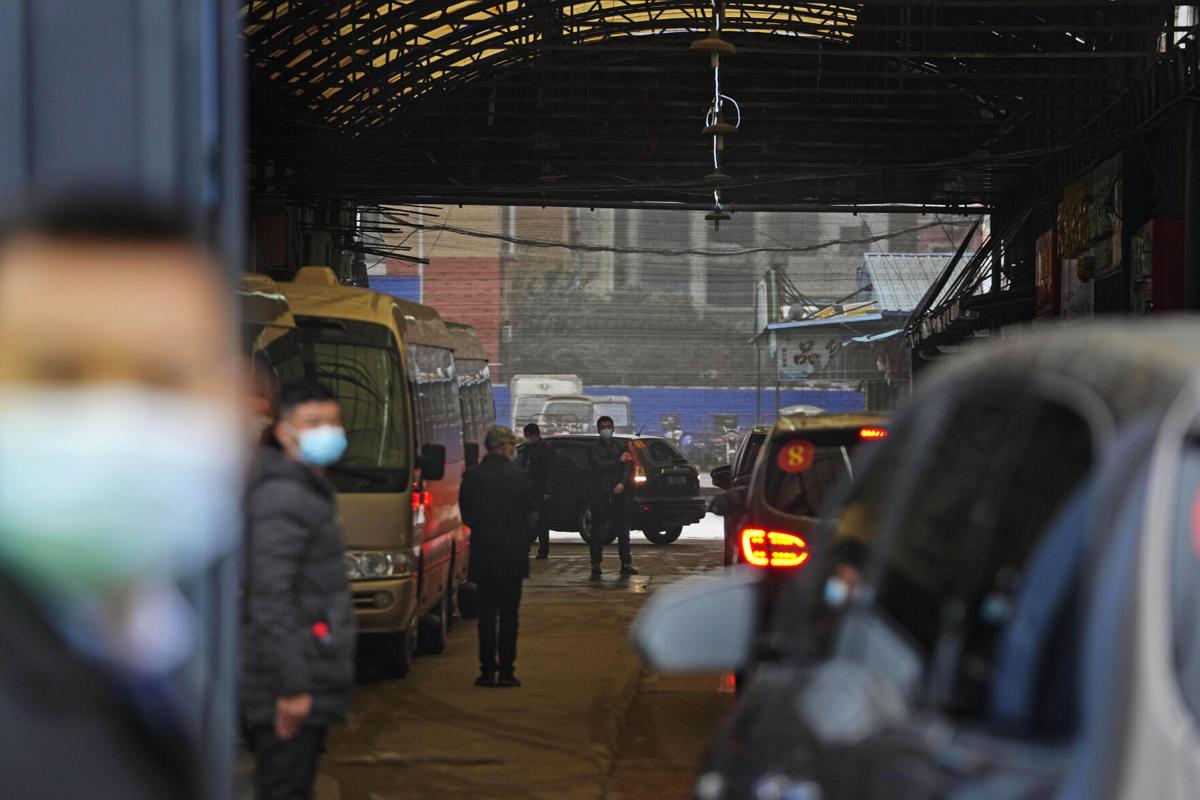 About six months ago, Tucsonan Michael Worobey joined 17 other scientists in calling for open-minded investigation into the origins of the new coronavirus that caused our global pandemic.
This was during a peak in the reconsideration of the idea that a so-called "lab leak" from the Wuhan Institute of Virology caused the pandemic.
Now Worobey, the head of the University of Arizona's Department of Ecology and Evolutionary Biology, has about enough data to show that didn't happen, he says.
Worobey marshaled strong new evidence in a Nov. 18 article, also published in Science, arguing that both the history and clustering of early cases shows it emerged from wild animals sold at the Huanan Seafood Market in Wuhan, not at the lab.
Last week, I asked Worobey, who is a friend of mine, to explain his new research and its significance to the debate.
Q: What's the state of the debate that you're entering into with this latest publication?
Worobey: What it boils down to is this question of why was this outbreak discovered in the same city that has this research facility, the Wuhan Institute of Virology, where they had samples from bats that harbor similar viruses?
What my paper does is say, 'Well, OK, so there's this coincidence that at sort of 10 times magnification, it looks a bit odd. But then let's go to 100 times magnification. And what you see in that more magnified perspective is none of the cases are located or found in people who worked at the Wuhan Institute of Virology. They all cluster in a different part of the city. And not only are a tremendous number of them people who worked at this market, but if you look at the ones that didn't work at the market, they lived around the market.' And so it's just a very, very strong case that that's where it started.
If you're concerned about coincidences, you should be much more concerned about that (market) pattern. It's the one that really requires explanation. And for people who want to think it's a lab leak, there's really no good explanation for the clustering and the preponderance of cases in people who work at the market. Because there's a thousand places in Wuhan that would be a more likely site of an early cluster. The market is the size of a Home Depot in a city the size of New York.
Q: You talk in the new paper about a Mr. Chen who was previously thought to be the first documented case of COVID-19.
Worobey: What I was able to show is that actually he was not symptomatic on the date that he was supposed to be — Dec. 8, 2019. He actually got a fever with COVID on Dec. 16, which puts him well after several cases at the market. And then that makes the earliest case another one that I described in my study who was a vendor at the market. It looks like she got sick on Dec. 10. So now the first (known) case is linked to the market.
Q: How did you figure out that Mr. Chen actually got sick later than than you originally thought?
Worobey: Well, I had noticed that there was a discrepancy between the World Health Organization report and a published scientific paper that described his onset as Dec. 16, but I wasn't really sure which one to believe. It was actually an anonymous reviewer of my paper who pointed out this video report that included an interview from the guy. He describes getting his fever on Dec. 16.
But it also shows part of his medical chart and in the medical chart, there's a record from Dec. 9 saying the guy's had a fever for one day, and right beside that to the left of that is a diagnosis of a dental problem, which would be Dec. 8. But evidently on Dec. 8, he was having issues with baby teeth retained into adulthood. That was the diagnosis, and the treatment was that he should have some teeth pulled. And so it has nothing to do with COVID.
Q: Except that hospital is potentially where he got COVID-19?
Worobey: Well, he himself actually speculated that. He basically said, 'I haven't been anywhere. I suspect I was infected on the subway or in a hospital.'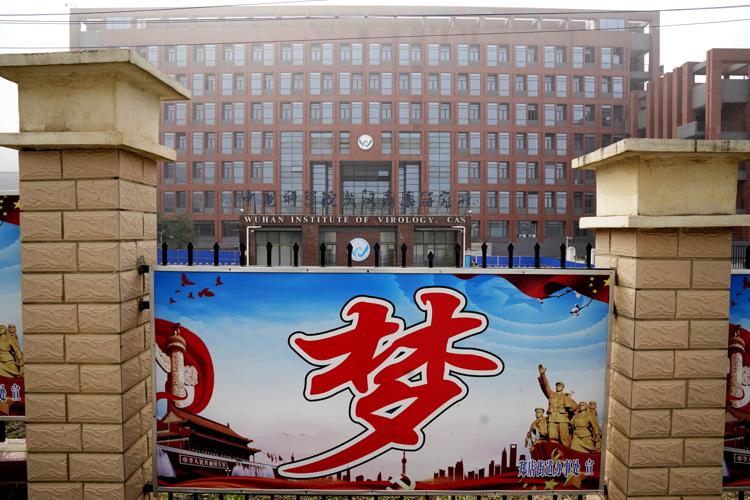 Q: How would the virus spread differently if it had leaked from the lab instead of emerging at the market?
Worobey: In terms of people who have no direct link, you would expect more at a market because you could have people who didn't go there, but someone close to them did and then gave it to them. Whereas at the Wuhan Institute of Virology, you're not going to have a bunch of visitors.
On the other hand, the institute is a big place with hundreds of employees. And so if it did start there, you would expect people with direct links to it, people who worked there to have the early cases, and we don't see that at all.
One of the examples I give in the paper was an individual who had no epidemiological direct link to the market, but who had had friends from the market visit his house. And so if you've got a virus that is highly contagious and starts at the market, it's not going to stay at the market for very long. It's going to start spreading into the community.
Q: Couldn't the Chinese authorities have hidden the real origins of the outbreak or did that information get out first?
Worobey: Part of what I did was I went back and showed that it was really the doctors at one hospital that worked out what was going on. Both that there was almost certainly a new virus in town and that it was probably infectious and also that most cases were linked to the Huanan market. All of that, they then delivered to local and provincial public health authorities.
Even then, the information didn't travel to national health authorities. So the authorities, the various levels, were not aware of this until late December. So there's no doubt in my mind that this caught the authorities by surprise rather than they knew something was happening and were covering things up. And there's been lots of quite ridiculous speculation about a database from the Wuhan Institute of Virology going offline in September, and somehow they were trying to hide things. Well, the virus didn't start circulating until almost certainly November, maybe even early December.
There were individual doctors who had noticed there were quite a few patients from this market who were sick, but no one pieced together that there was probably a new virus until between December 27th and December 29th.
Q: How do you know the virus started circulating in mid-to-late November?
Worobey: As the virus replicates itself, it sometimes makes mistakes, and it makes mistakes at about the rate of one mutation per genome per two weeks. And so by late December, there were genomes that differed at four or five mutations. So if you think about their ancestor, if it's four mutations, that's like two mutations down this branch and two mutations down that branch. And so if it's one every two weeks, to get back to the ancestor is about a month. So, the viruses tell us that there was most likely a month or a little more of that evolution.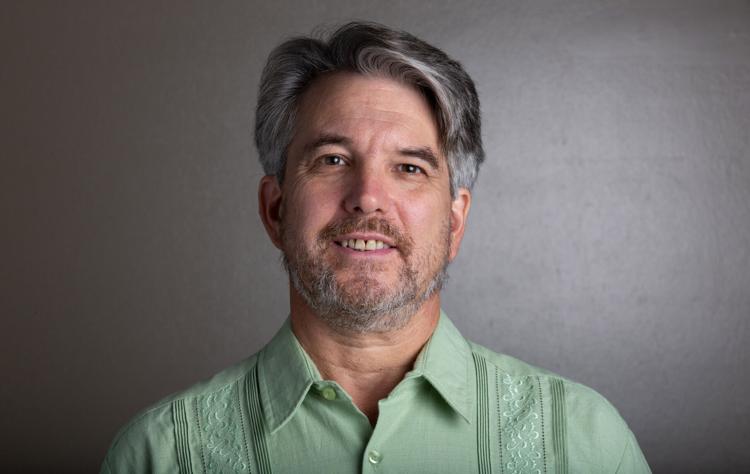 Contact columnist Tim Steller at tsteller@tucson.com or 520-807-7789. On Twitter: @senyorreporter