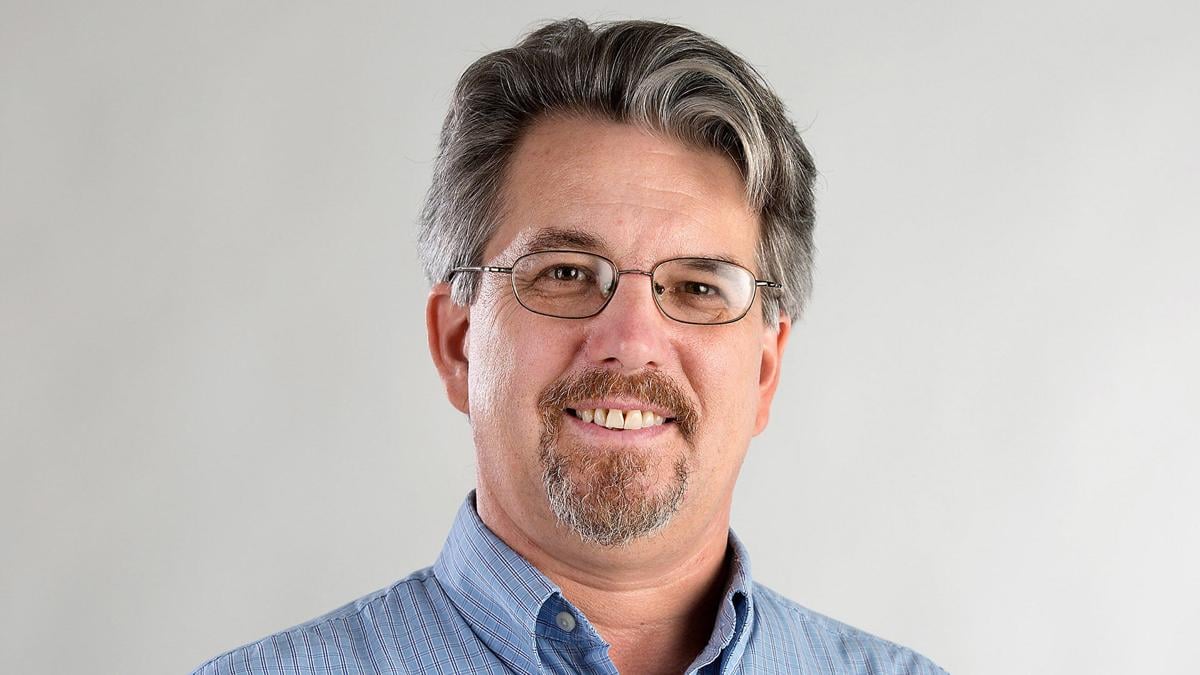 U.S. Rep. Ann Kirkpatrick announced that she is going to confront her alcohol dependence, which led to a bad fall, cracked ribs and fractures in her spine.
The decision to enter treatment was a brave move, and announcing it was helpful, too. Every time someone, especially a prominent person, talks about their own struggles with substance abuse, it gives others more courage.
The responses to Kirkpatrick surprised me with their nonpartisan, supportive nature. It turns out everyone sympathizes because we all have known people who've struggled with addiction.
So we ought to confront this truth: As a society, we're dependent on alcohol, too. Not everybody drinks alcohol, of course (I do), but overall this country is a sodden mess.
One of them, examining death records between 1999 and 2017, found: "the number of alcohol-related deaths doubled and the age adjusted death rate increased by half."
The same study, by researchers at the National Institute on Alcohol Abuse and Alcoholism, noted per-capita alcohol consumption has increased by 8% since 2000.
Overall, America's most abused substance has only become more pervasive.
Just think of one of Tucson's most well-worn phrases: "When the mountains turn pink …"
Let's say the second part together: "... it's time to drink."
Alcohol consumption has been gradually rising in the United States since a low point in the mid 1990s. Another study found that the average consumption of alcohol (the pure ethanol, not everything else in a drink) has reached 2.3 gallons per person over age 14, or about nine servings per week.
Another study, by the Centers for Disease Control and Prevention, found that those who binge drink are taking in more alcohol. But it's not younger people who are binge drinking more — it's adults over age 35.
Still, some younger people are binge drinking, which may help explain the rash of fights outside downtown Tucson bars — Hi-Fi Kitchen & Cocktails, which has become notorious for its brawls, had two employees arrested Jan. 9 for over-serving.
Of course, the alcohol industry and economic-development folks want to be sure you know all this drinking has positive impacts. For decades the industry has promoted the myth that a glass of wine per day is good for you.
But the makers of the new drink, called White Claw Hard Seltzer and surging in popularity, just announced plans to build a 916,000-square-foot plant in Glendale. So maybe that can help offset the harm of our habit.
Maybe we ought to take a cue from Kirkpatrick and take stock of our own alcohol dependence.
Kirkpatrick's future
Rep. Kirkpatrick and her staff are trying to communicate a consistent message that she plans to come back on duty as soon as possible and run for reelection.
You can understand why: Any indecision on these issues would open up the field for Democratic candidates to rush in and competition to begin. It's late to start a 2020 election campaign already.
But the truth is, we have no idea what Kirkpatrick's future is. She may come back as planned, or she may not. Beyond the alcohol treatment, a difficult prospect on its own, her injuries could prove harder to overcome than it at first appears. Kirkpatrick needs to do what's best for her health, not what will keep her in office. While she should be able to count on respect from her fellow Democrats, that doesn't necessarily preclude a primary challenge. Fellow Democrat Tom O'Halleran, in Congressional District 1, is facing a primary challenger, without any health crisis prompting it.
Among the three Democrats representing parts of Southern Arizona, O'Halleran is 73 years old, Rep. Raúl Grijalva is 71, and Kirkpatrick is 69. It stands to reason that the time will come soon for some of them to turn the page and give younger politicians a chance, with or without a health scare.
McSally capitalizes on quip
Do you remember "treason"?
Back in the 2018 U.S. Senate campaign, then-Rep. Martha McSally accused her Democratic opponent, then-Rep. Kyrsten Sinema, of "treason" in an October debate. It was a ridiculous accusation. But as time goes on, we're learning that's just who McSally has become.
The appointed senator, a Republican, years ago was widely admired in the Tucson area, enough to defeat incumbent Democratic congressman Ron Barber. But then, the congresswoman who wouldn't even say if she had voted for Donald Trump in the 2016 election decided to pursue the U.S. Senate. She made an abrupt turn and embraced Trumpism.
That brings us to Thursday.
You may have read that she was asked by a CNN reporter in a Capitol hallway that day how she planned to vote on whether to allow new evidence in President Trump's impeachment trial. Her response sounded spontaneous: "You're a liberal hack. I'm not talking to you. You're a liberal hack, buddy."
Maybe it was spontaneous. Maybe it wasn't. But as CNN's Chris Cillizza recounted in a piece aptly titled "Martha McSally's staggering cynicism," McSally's campaign quickly tried to capitalize on the viral comment.
Within minutes, her campaign posted their own video of the incident, apparently taken by staff in what seems unlikely to be a coincidence.
Within an hour, her campaign had registered the liberalhack.com domain name, later selling t-shirts there.
Within two hours, the Trump campaign tweeted support for her comment and urged donations to her campaign.
Cillizza concluded, "This was a purposeful piece of performance art designed to endear the senator to the President of the United States and his political base."
The motive is obvious. Just a few days ago, campaign finance disclosures revealed that Democratic challenger Mark Kelly raised $6.3 million in the fourth quarter of 2019, to McSally's $4 million. Kelly had $13.6 million in cash on hand to McSally's $7.6 million. Her campaign needs money. The cynical senator will do whatever it takes to raise the money and try to keep the seat, although the comment is more likely to hurt than help among general-election voters.
What she won't do, though, is answer the valid question that the CNN reporter asked in the first place, a question constituents in Arizona would like to hear answered. We know because McSally tried to do a victory lap on the Laura Ingraham show on Fox News later that night.
After yucking it up about the "liberal hack" comment, Ingraham asked McSally: "You can call me a conservative hack, but do you want witnesses, yes or no?"
Four times, Ingraham, a strong Trump supporter, repeated what she termed an "easy question," and each time McSally dodged, weaved and finally stonewalled.
"We are going to get to that. I'm not going to tell everybody what all my votes are gonna be."
I think we know who the real hack is.
Tim Steller is the Star's metro columnist. A 20-plus year veteran of reporting and editing, he digs into issues and stories that matter in the Tucson area, reports the results and tells you his opinion on it all.
Contact: tsteller@tucson.com or 807-7789. On Twitter: @senyorreporter