Laura Conover took over as Pima County attorney Jan. 1, but unbeknownst to her, she didn't take control of all the office's cases.
In the preceding months, outgoing Pima County Attorney Barbara LaWall tried to strip Conover's power over one high-profile, sensitive case, effectively undermining the voters' choice.
As the LaWall team's maneuvers on the case became clear to Conover over the last five to six weeks, it contributed to an apparent fracture with the office's top two civil attorneys. Those two, Andy Flagg and Regina Nassen, submitted their resignations suddenly on Feb. 18.
Now Conover, eight weeks into her term, is feeling her way through the aftermath toward a decision on how to handle the hot-button case.
"It's a huge legal analysis, and as it turns out, the previous administration made that decision for us and didn't tell us," Conover said in an interview.
After Conover won the Democratic primary in August, she faced no opposition in the general election. LaWall and her team, who had adamantly opposed Conover in the primary election, decided to dig into Conover's possible conflicts of interest when she was to take office.
Doing so, they found a way to extend their power over the Taylor case into Conover's term. They did it by declaring that the future county attorney had a conflict of interest, then hiring outside counsel to handle it.
Effectively, the LaWall team eroded the election results by trying to control how the Taylor case is handled after LaWall left office.
Although LaWall said Conover was informed of this before taking office, Conover said she didn't learn of it till late January.
I spoke with two veteran Arizona prosecutors, a Republican and a Democrat, about the LaWall team's maneuver. Both former Maricopa County Attorney Rick Romley and former Arizona Attorney General Terry Goddard were shocked.
"It is quite unusual," said Romley, the Republican. "Quite frankly, it smacks of politics."
"I've never heard of this before," said Goddard, the Democrat. "I can't quite get my mind around it. In a fairly profound way it's undermining the election."
A CAUSE CÉLÈBRE
The complicated story of Louis Taylor that led to the current blow-up goes back 50 years and became a cause célèbre among advocates for criminal-justice reform.
As a 16-year-old, Taylor was inside the Pioneer Hotel, 100 North Stone Ave., when it caught fire on Dec. 19, 1970. The hotel was full of guests — Hughes Aircraft employees at a company party and Christmas visitors from Sonora. The horrific fire killed 29 people and scarred Tucson.
Police arrested Taylor the next day and accused him of starting the fire. After a seven-week trial in Phoenix in 1972, he was convicted of causing 28 of the deaths and sentenced to 28 concurrent life terms.
Over time, activists increasingly questioned the investigation that led to Taylor's conviction and raised serious doubts about whether he was guilty at all. In October 2012, a high-powered group of attorneys, led by former state Supreme Court justice Stanley Feldman, filed a motion asking for an evidentiary hearing or post-conviction relief — possibly overturning the original conviction.
Deputy County Attorney Rick Unklesbay, a longtime prosecutor in the county attorney's office, spent weeks reviewing the case and emerged convinced that the jury was right about Taylor's guilt, but that some relief was due.
The prosecutors offered, and Taylor eventually accepted, a deal under which he would plead no contest to the same 28 counts he had been convicted of before, and be released from prison.
At the time, LaWall emphasized that it was not an exoneration. But it got the then-59-year-old out.
The fact that it was not an exoneration became crucial after Taylor filed his lawsuit against Pima County and Tucson two years later. In the suit, Taylor claimed racism and poor training in the Tucson Police Department and Pima County Attorney's Office had led to a wrongful conviction and 42 years of life lost in prison.
But the 9th Circuit Court of Appeals ruled mid-case that he could not collect damages for his time in prison because of the no-contest plea he had made.
In other words, the tough deal that Unklesbay and LaWall drove is saving the county money. If he had been exonerated, the potential damages would be much higher.
ANTI-CONOVER EFFORT FAILS
Conover, a criminal-defense attorney before taking office this year, is part of a wave of new prosecutors winning office around the country on criminal-justice-reform platforms.
The idea that Conover might be soft on the Taylor case didn't come from nowhere. When she was campaigning for county attorney last year, she cited his conviction as an inspiration for her entry into the law and politics.
During the campaign, Conover said she followed Taylor's case in the 1990s, and when in law school around 2005, did a little research for one of his parole hearings.
"The criminal justice system makes mistakes," she wrote on her campaign website. "And the office I am running for has seen its fair share. Including the way it mishandled Louis's exoneration and further harmed him. Humble and steady leadership requires a Pima County Attorney who will be transparent with data, identify what harms the community has suffered like ongoing racial disparity in the jail, and begin to right the ship."
LaWall, a Democrat who chose not to run for reelection in 2020, and her inner circle supported Jonathan Mosher for the party's nomination. Amelia Cramer, LaWall's chief deputy, went so far as to file an ethics complaint with the State Bar against Conover, alleging that Conover exaggerated in an advertisement the number of years she had been an attorney. The bar dismissed the complaint.
The scorched-earth effort against Conover failed when she defeated Mosher and Mark Diebolt in the Democratic primary. After that, LaWall and her team decided to look into Conover's possible conflicts of interest. They zeroed in on Louis Taylor's civil case.
In response to a call I made to LaWall, she sent me two detailed emails explaining her actions.
"After Laura Conover prevailed and won the August 2020 primary, and it was clear that Ms. Conover with no Republican opponent would be elected Pima County Attorney in the November election, my office conducted a routine 'conflicts check' to determine if there were any civil or criminal cases which would present a legal and/or ethical conflict for Ms. Conover once she was sworn in as Pima County Attorney," LaWall said.
"As a result of the routine conflicts check, as Pima County Attorney, along with my executive leadership team (Chief Deputy Amelia Cramer, Chief Civil Deputy Andrew Flagg, Chief Ethics Counsel Regina Nassen, Chief Criminal Deputy David Berkman, Conviction Integrity Unit Chief Rick Unklesbay, and Tort Supervisor Nancy Davis), we determined that Pima County Attorney-Elect Laura Conover had a conflict of interest that would prevent her from assuming representation of Pima County in the Taylor case once she was sworn in and would take office on January 1, 2020."
The basis for LaWall's team's conclusion was the work Conover had done as a law student and the statements she had made during the campaign, which LaWall said were "adverse to Pima County in relation to the Taylor case."
LaWall's office then contracted with a Phoenix firm as co-counsel in the case, and on Dec. 29, three days before Conover took office, the two deputy county attorneys assigned to the case withdrew. One of them was Nancy Davis, who had helped LaWall determine Conover had a conflict.
"CONFLICT CHECK" UNUSUAL
This move by LaWall and her team may sound logical or routine. In a second email answering my questions about the check, LaWall described the check as "required" for any firm bringing a new attorney on board.
But that's not the case for an elected county attorney brought on board by the voters. In fact, a predecessor disqualifying a successor from involvement in a given case undermines the purpose of elections.
Romley, who has been Maricopa County attorney two different times, never conducted a "conflicts check" on his successor, he said. Neither did Goddard when he was leaving the attorney general's office.
"It never occurred to us to look into Tom Horne (as to) whether there was anything pending in the office that he might have touched before," Goddard said. "That's up to the successor."
In other words, it was up to Horne in the attorney general's case, or whoever takes an elected office next, to disclose and deal with their own conflicts.
Romley said, "The conflict lies with the new county attorney. She has to make the determination whether there's a conflict."
The predecessor, in his view, has no business trying to decide what conflicts the successor may have.
Truth be told, I share the LaWall team's concerns that Conover is hardly adversarial to Taylor or his legal team, led by Feldman, as they sue the county her office represents. You can't have a tug of war when everybody is holding on to the same end of the rope.
But the attempt to remove the case from her control is nevertheless anti-democratic. LaWall says Conover publicly took positions adverse to the county's interests in the Taylor case during the campaign. But Conover's discussion of Taylor's case means voters had a chance to evaluate her on that issue and might have agreed with her.
We elected her either in spite of or in part because of the stand she took.
CONFLICT FINDING REVEALED
Soon after she took office, Conover tasked Gabriel "Jack" Chin to begin talks with Feldman to resolve the case. Chin and Feldman exchanged information for weeks until, on the last weekend in January, Chin informed Feldman that the office's chief ethics counsel had determined the office had a conflict of interest.
That ethics officer was Regina Nassen.
Feldman wrote an exasperated filing, entered Feb. 5, noting that he had been negotiating in good faith to resolve the case with Chin of the county attorney's office only for some vague conflict to stop the progress. He asked U.S. District Judge Rosemary Marquez to determine if there really was a conflict, but Marquez said it's up to the county attorney's office to decide.
What Feldman says he really wants is mediation, something that the previous deputy county attorney on the case had not agreed to.
When the outside attorney contracted by LaWall found out about the negotiation, he protested in a filing that his firm is the county's only official representatives in the case.
"Pima County has a right to retain outside counsel for any reason whatsoever, including if the PCAO has a conflict of interest," attorney Nicholas Acedo wrote. "That sacrosanct determination is one that only Pima County gets to make."
What apparently explains the confusion is that, despite LaWall's assurance that she had "apprised" Conover of the conflict, Conover said: "We were never apprised. We found it out ourselves painfully late."
SUDDEN RESIGNATIONS
Flagg and Nassen declined to discuss their resignations in any detail.
Flagg said, "I wasn't the right fit for the new administration."
Nassen noted she's just three years shy of full retirement and said of the decision, "It was sudden, it was unexpected, it was disappointing.
"I decided that staying in the office in light of certain events that had occurred would be inconsistent with personal integrity and professional responsibility."
This isn't the only controversial case they've been involved in recently. They were accused of misconduct in two lawsuits against the sheriff's department, but in a January ruling the judge did not find significant wrongdoing.
Conover also declined to discuss precisely how the break-up went down. But she explained in a written statement:
"My new administration began to uncover a number of substantial decisions and issues improperly decided in the waning hours of the previous administration. Those decisions were meant to directly impact our work going forward, and neither I nor my team were being informed. When I called for a meeting asking for a number of clarifications, I was handed the two letters of resignation instead."
The resignations are undoubtedly a loss of skilled legal talent for Pima County.
Flagg played a particularly public and valued role as the attorney who worked on legal issues directly with the Board of Supervisors.
"I'm very sorry to see him leave the office," supervisors chair Sharon Bronson said. "He was excellent in serving the board and did it with balance, without inserting politics."
Still, Conover has a right to take control of the office she won and run it as she sees fit.
An Arizona expert in legal ethics, Pat Sallen, told me the issue here boils down to this: A party in a legal case has the right to choose its own representation. Under LaWall, the county chose to hire outside counsel for the Taylor case; now Conover has a right to make her own choice.
As to taxpayer concerns that she'll settle too richly with Taylor, it's important to remember the county attorney does not make the final approval of settlements. The Board of Supervisors does.
So Conover should use her own judgment on how to move forward on this case and others. The voters and the board, not LaWall or her team, will decide whether we like it.
Photos of the 1970 Pioneer Hotel fire in downtown Tucson
Pioneer Hotel fire in Tucson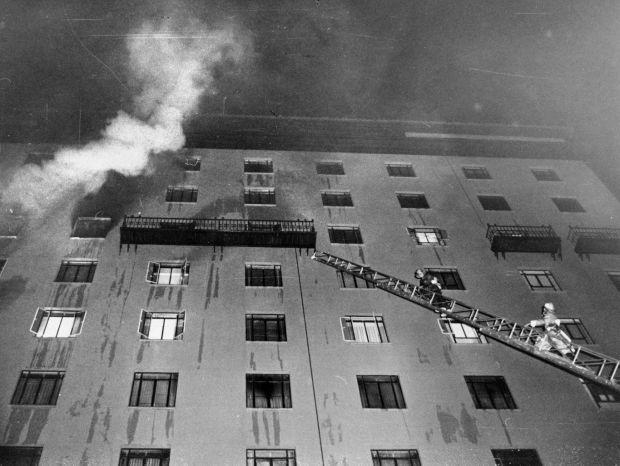 Pioneer Hotel fire in Tucson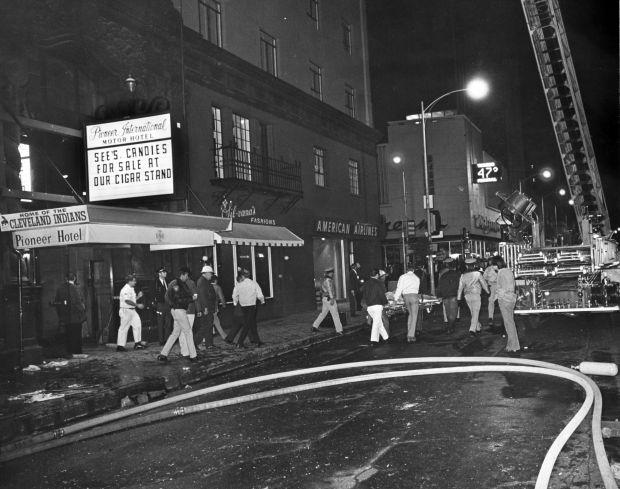 Pioneer Hotel fire in Tucson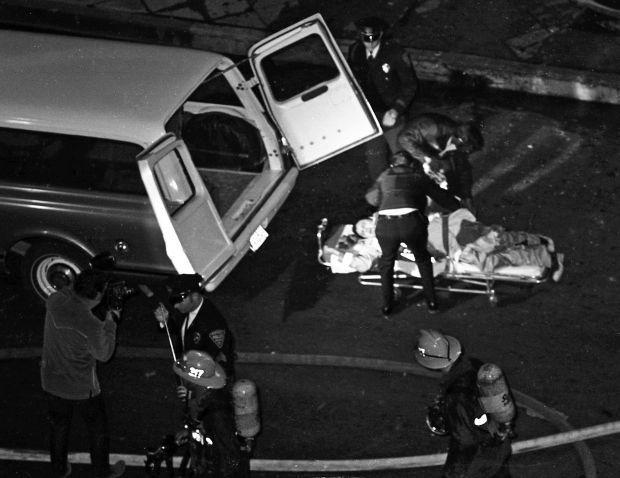 Pioneer Hotel article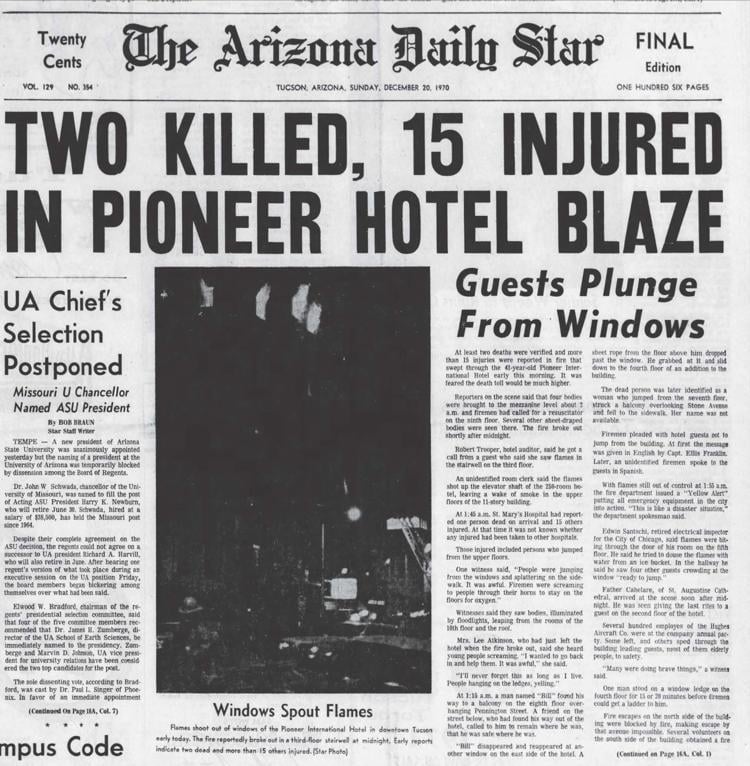 Pioneer Hotel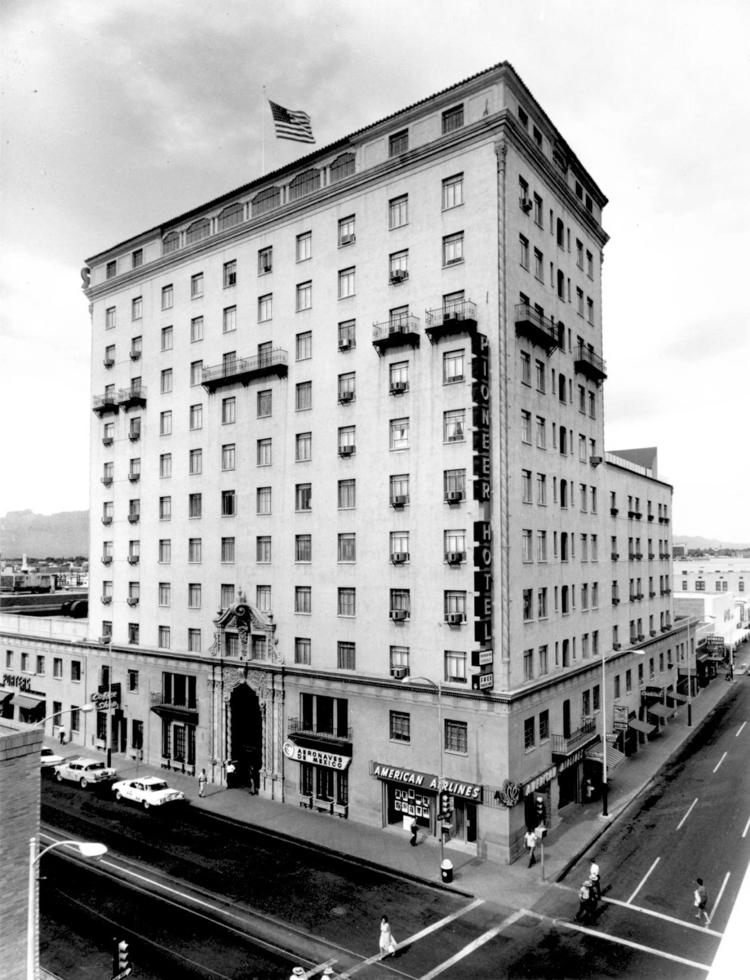 Pioneer Hotel fire in Tucson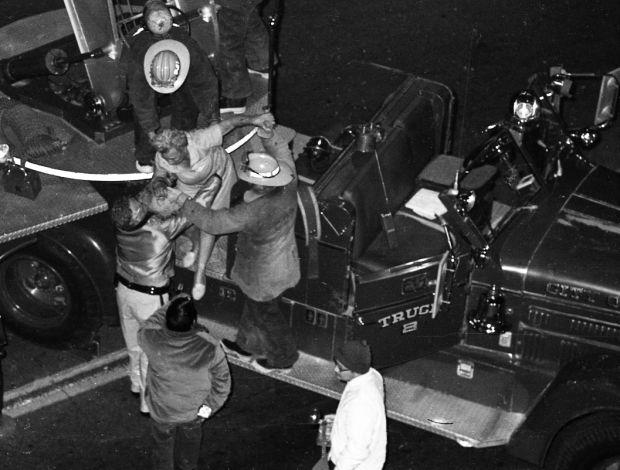 Pioneer Hotel fire in Tucson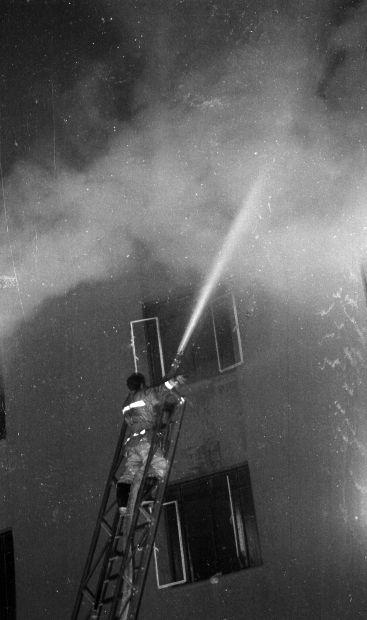 Pioneer Hotel fire in Tucson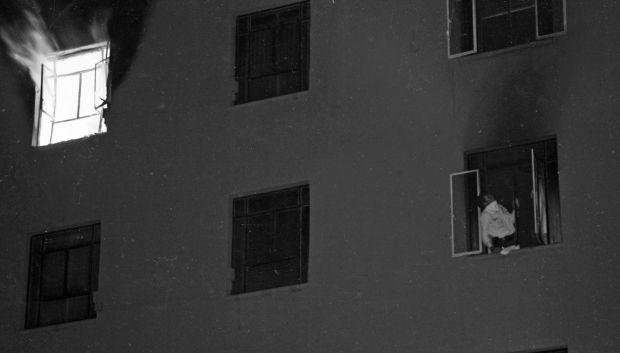 Pioneer Hotel fire in Tucson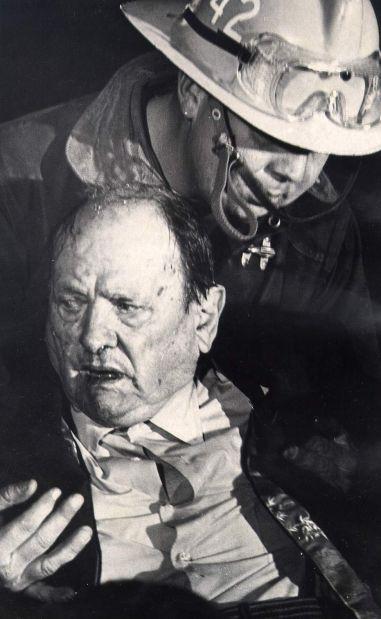 Pioneer Hotel fire in Tucson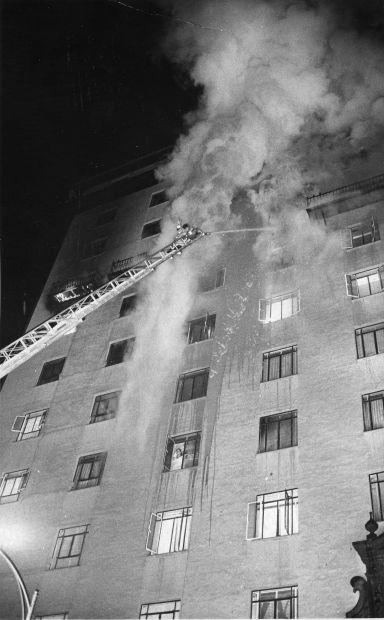 Pioneer Hotel fire in Tucson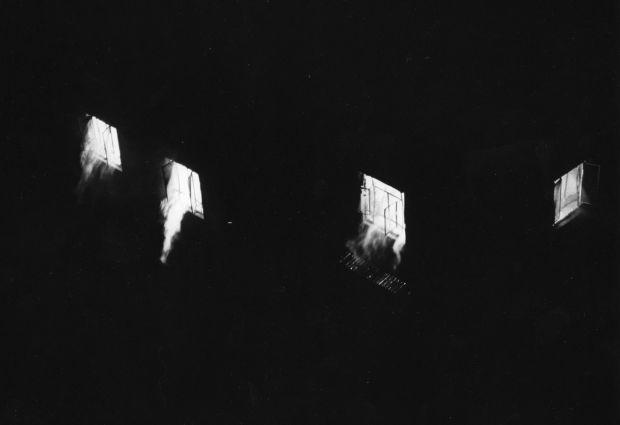 Pioneer Hotel fire in Tucson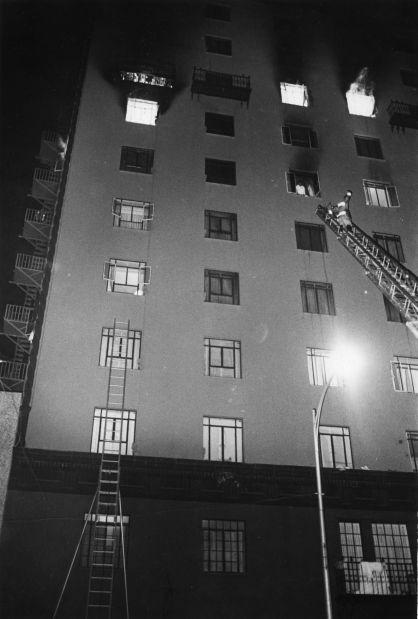 Pioneer Hotel fire in Tucson

Pioneer Hotel fire in Tucson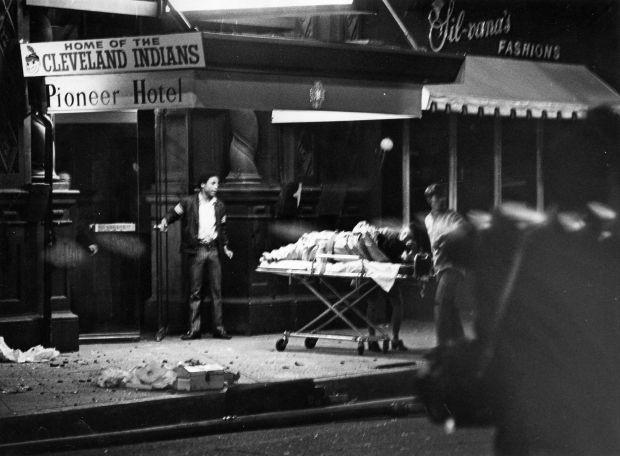 Pioneer Hotel fire in Tucson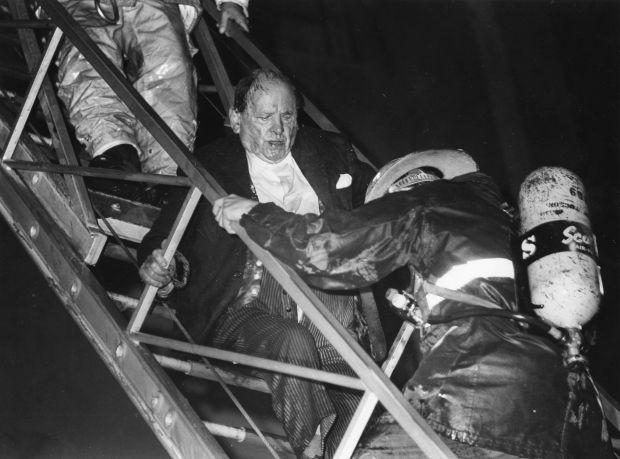 Pioneer Hotel fire in Tucson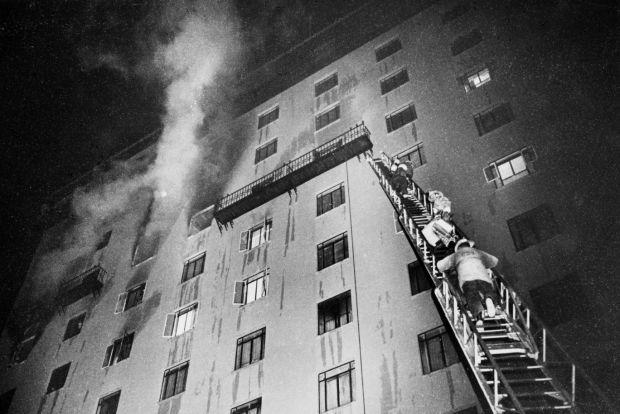 Pioneer Hotel fire in Tucson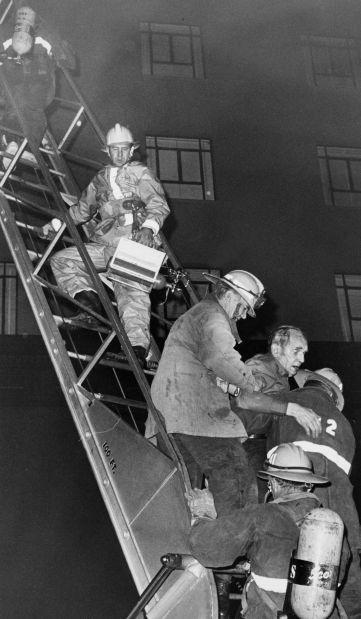 Pioneer Hotel fire in Tucson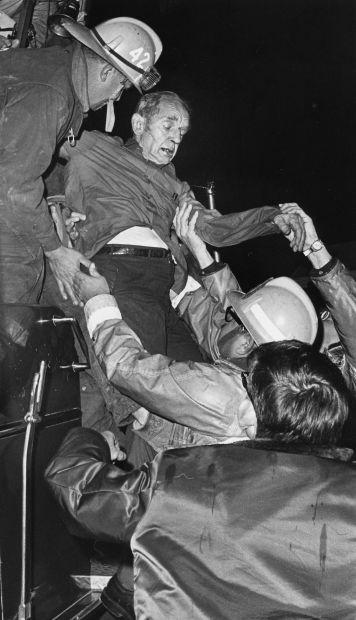 Pioneer Hotel fire in Tucson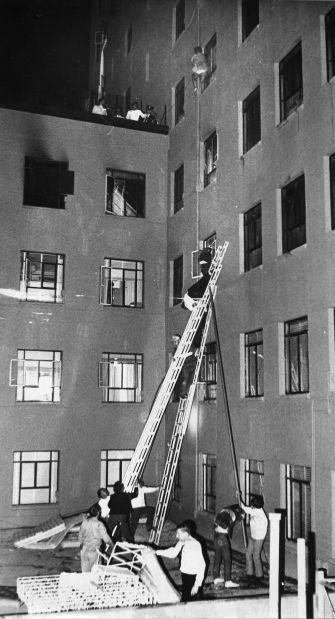 Pioneer Hotel fire in Tucson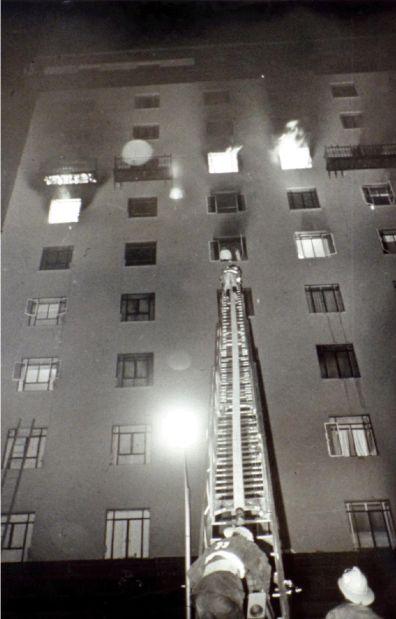 Pioneer Hotel fire, Tucson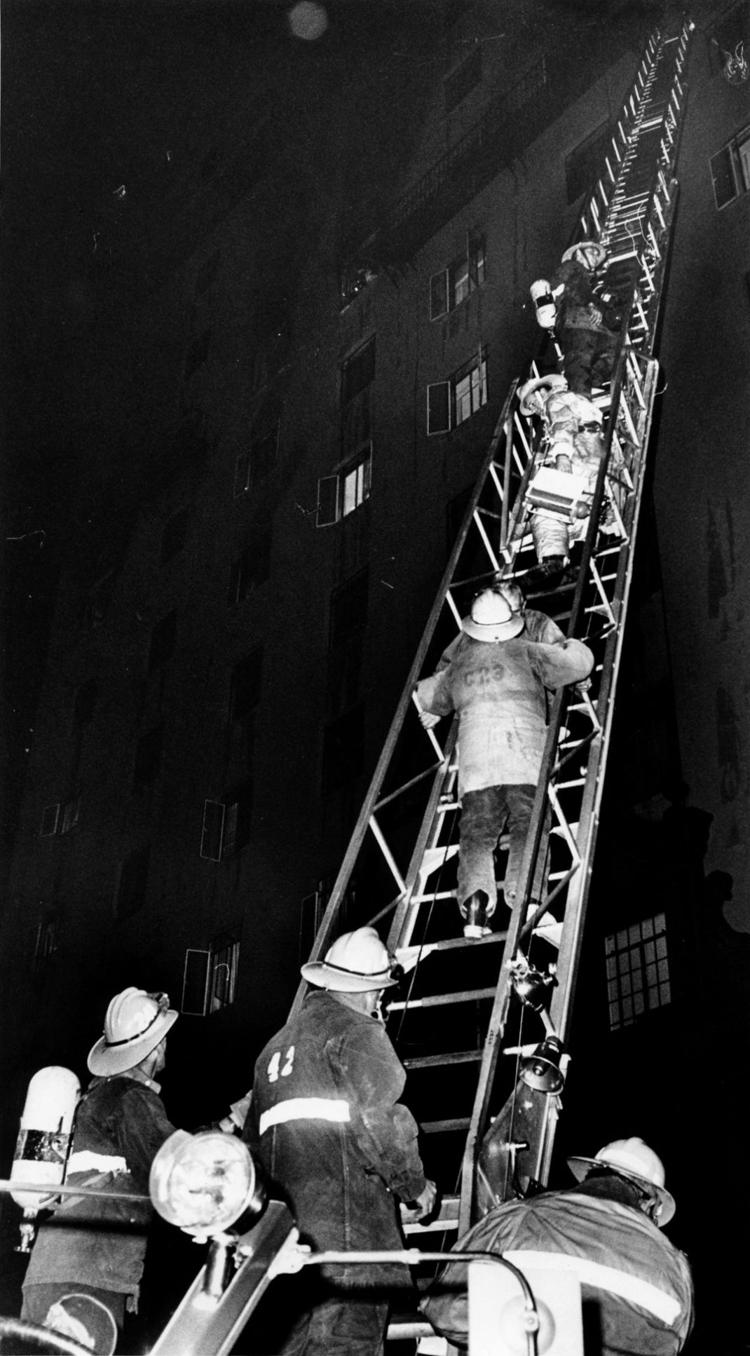 Pioneer Hotel fire, Tucson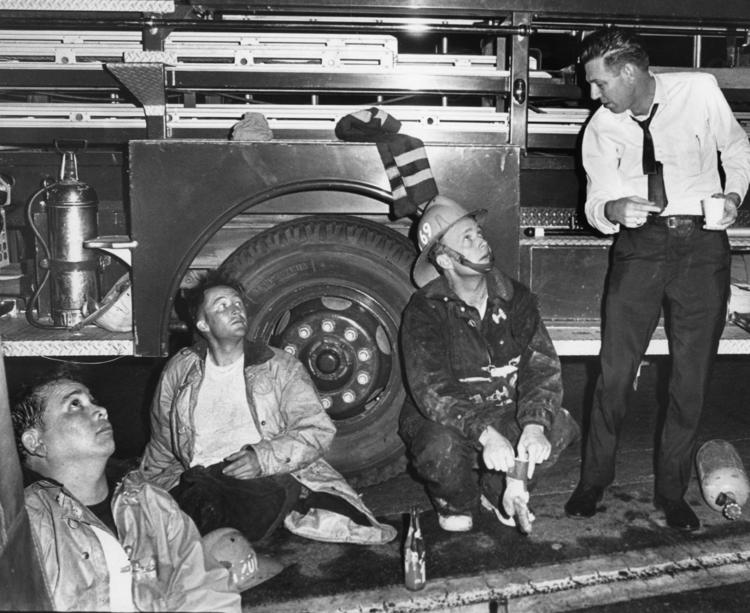 Pioneer Hotel fire, Tucson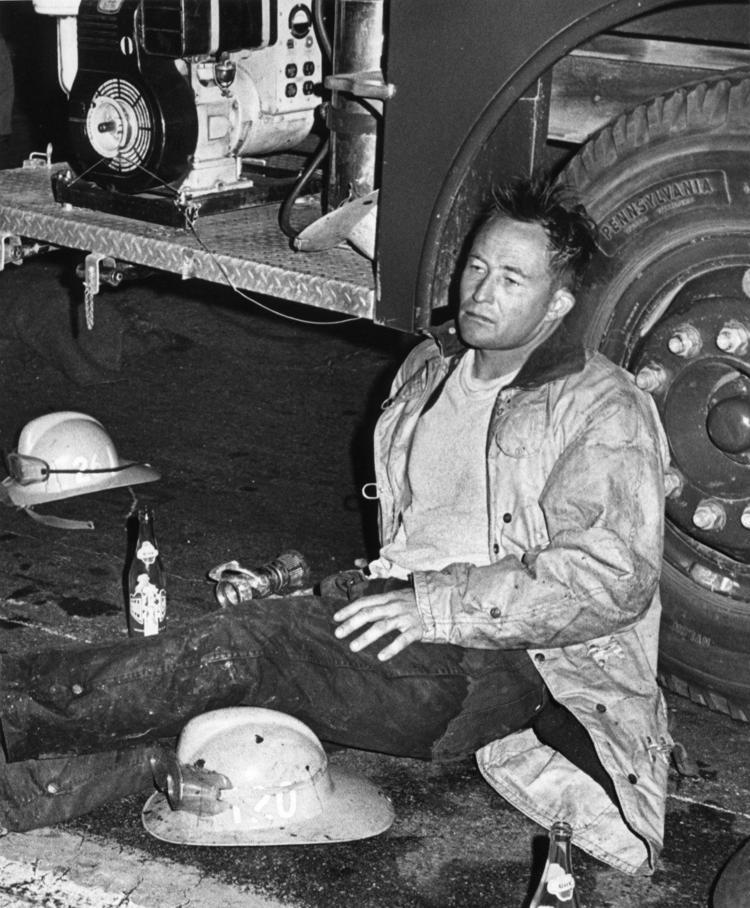 Pioneer Hotel fire, Tucson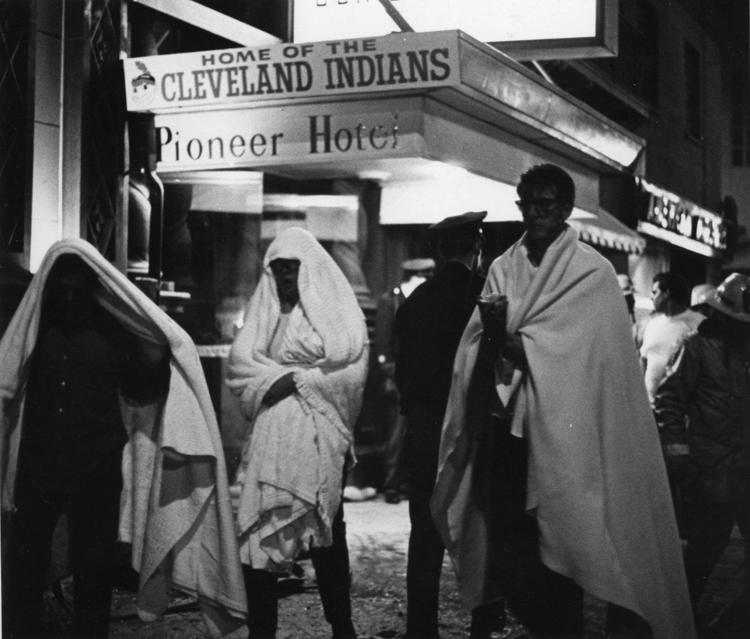 Pioneer Hotel fire in Tucson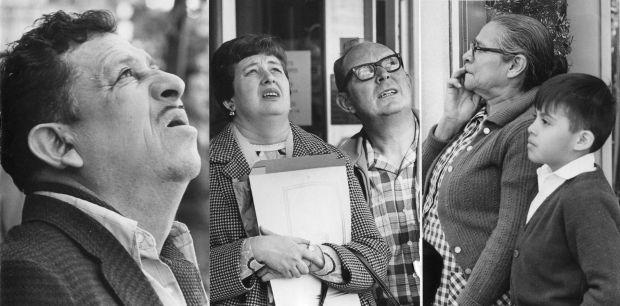 Pioneer Hotel fire in Tucson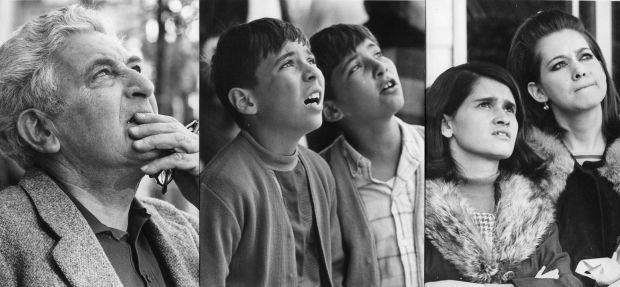 Pioneer Hotel fire in Tucson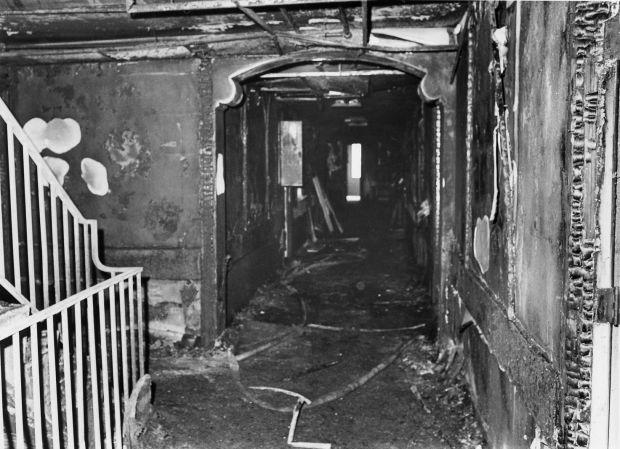 Pioneer Hotel fire in Tucson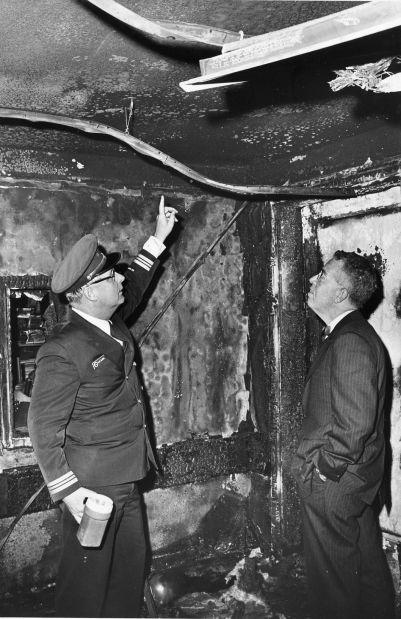 Pioneer Hotel fire, Tucson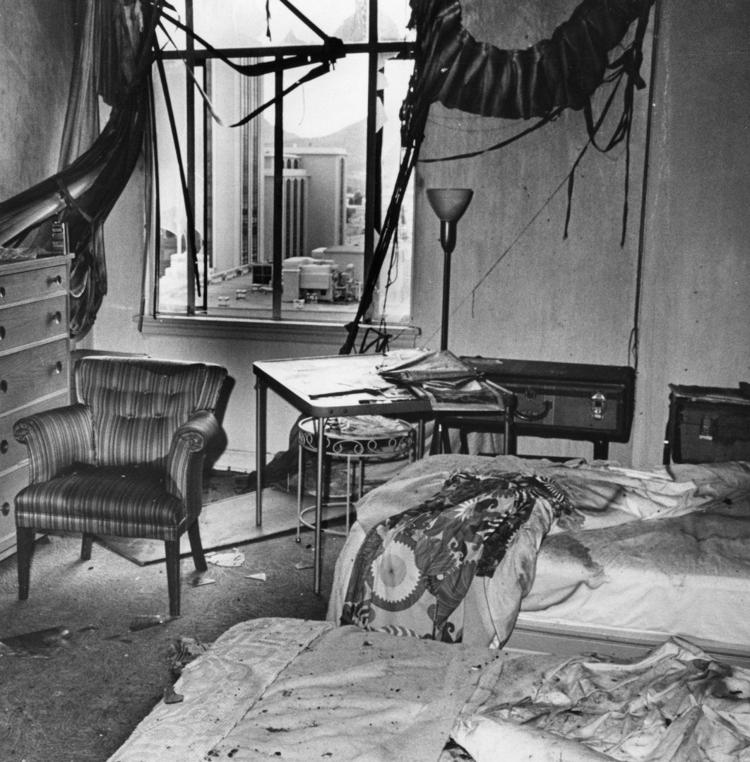 Pioneer Hotel fire in Tucson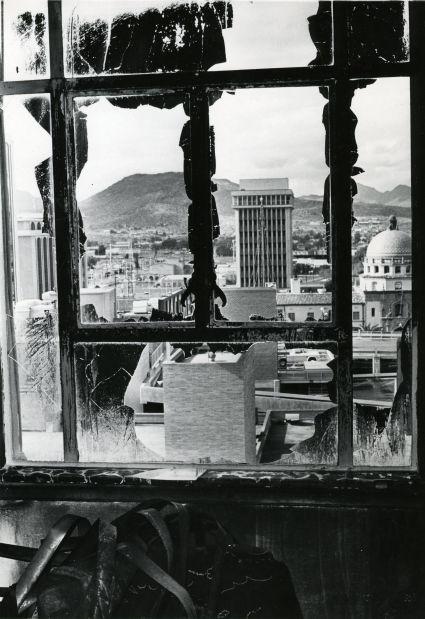 Pioneer Hotel fire in Tucson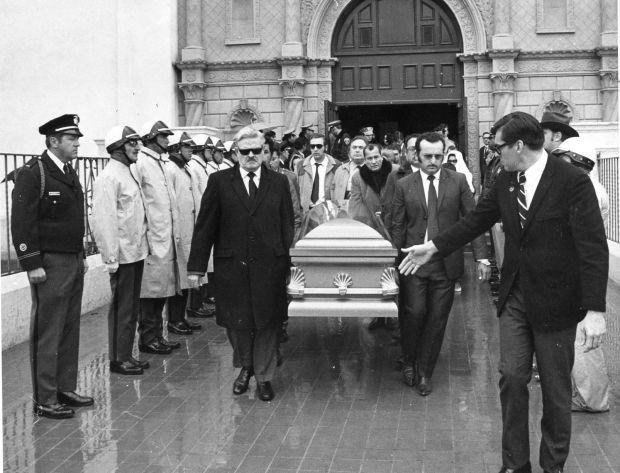 Pioneer Hotel fire in Tucson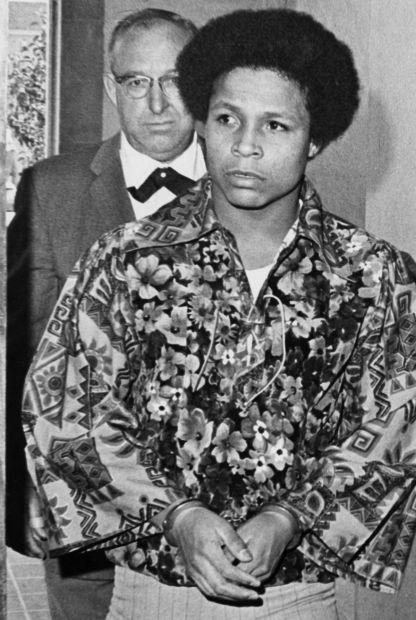 Pioneer Hotel fire in Tucson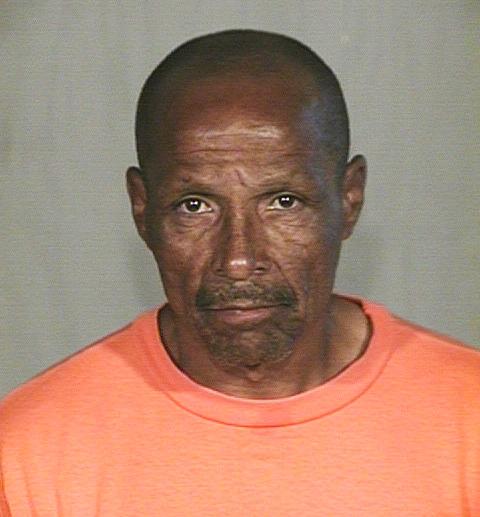 Louis Taylor to be free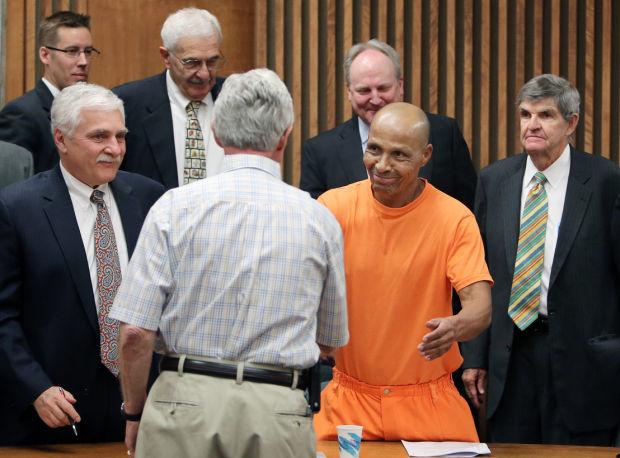 To contact opinion columnist Tim Steller: tsteller@tucson.com or 807-7789. On Twitter: @senyorreporter