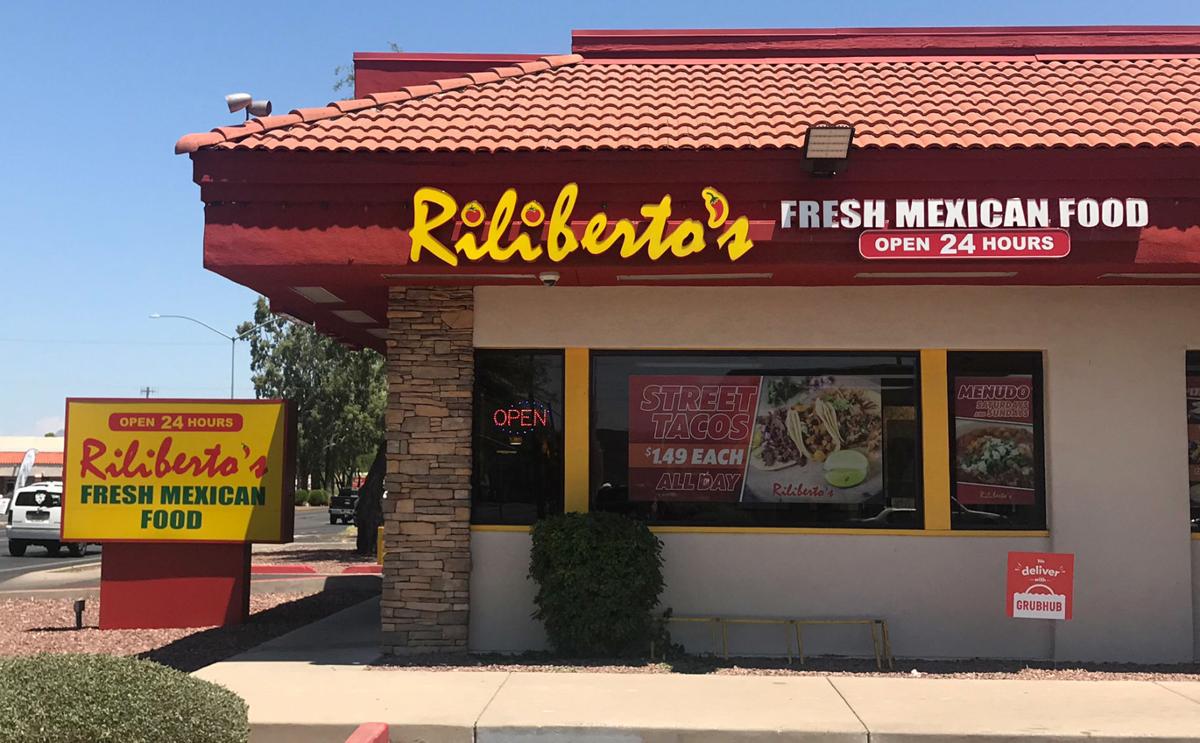 Every time I drive down East Speedway past North Columbus Boulevard I notice the yellow sign for Riliberto's Fresh Mexican Food and wonder if this is really, really Berto's.
The quick-serve Mexican restaurants with names that end in "'berto" have been a phenomenon in the Southwestern states for decades. They go back to the Roberto's Taco Shop chain that started in San Diego in the 1960s.
As my colleague Gabriela Rico reported last week, another three restaurants derived from that original chain — in this case three new Filiberto's restaurants — are opening soon in Tucson, along with a fourth in Douglas.
Other versions of the format also keep popping up. In Tucson, in addition to Riliberto's, we have had Raliberto's and, more recently, Losbertos, an apparent takeoff on the more locally familiar Los Betos name. Nico's Taco Shop, it turns out, is also a descendent of the Roberto's chain, but without the Berto name.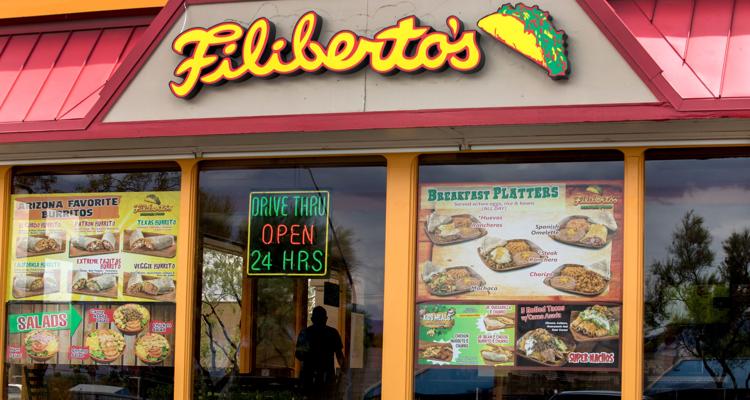 In reality, they're all pretty much the same concept: burritos, tacos, enchiladas, quesadillas and breakfast burritos served 24 hours a day, seven days a week, on disposable plates at reasonable prices, or in bags at the drive-thru.
Most of the signs have a Berto name in a cursive script in red, yellow and green colors. When you see those signs, you pretty much know what you're going to get.
But it was a new idea when Roberto and Dolores Robledo bought their first restaurant in 1964, their son, Reynaldo Robledo, told me Friday.
"I wouldn't say they invented a format. What Roberto's was really known for was, we were a 24-hours-a-day, seven-days-a-week taco shop. That became popular with kids going out for the night, after bars closed and stuff. We were open for them."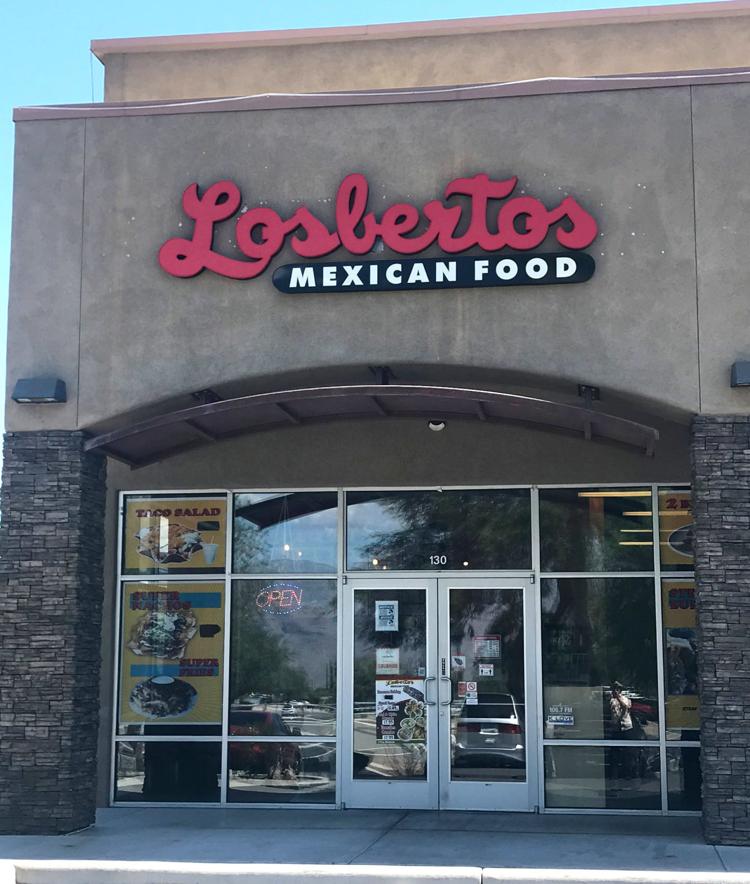 Roberto Robledo was from a rancho — a small rural settlement — in San Luis Potosí state in central Mexico, Reynaldo told me.
"When my dad opened the stores, he started bringing relatives from this ranch to come and work for him," Reynaldo Robledo said. "He would also bring other people to come work for him. Then in 1975-1976, he rented a store to his cousin Juan Diego Rodriguez."
That's how the ownership spread, Reynaldo explained: His dad would rent a store to someone else, not formally franchise it, and sometimes they branched out on their own.
A dispute over one of Rodriguez's stores led to him changing the name to Alberto's, Reynaldo Robledo explained. Legend says Rodriguez didn't want to spend much money making the change, so he simply took some paint and changed the "R" and "o" in Roberto's to an "A" and an "l". With that, the first descendent of the Roberto's chain was born — Alberto's — and it spread fast across Southern California.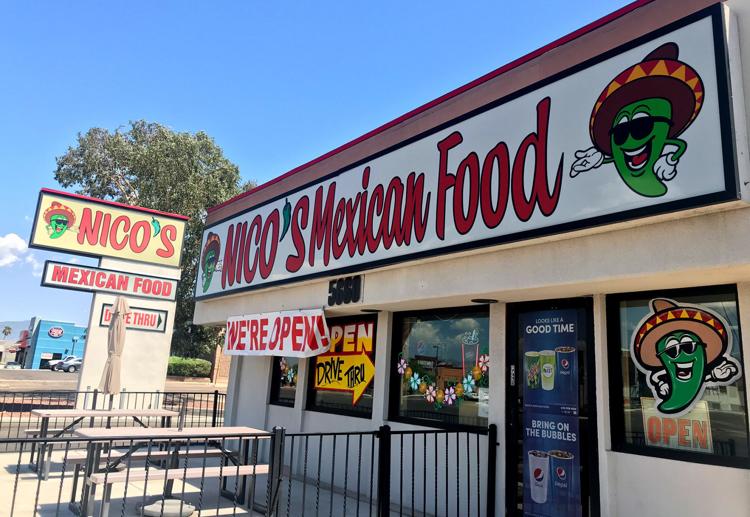 As time went on, they all brought relatives and friends from San Luis Potosí to start new restaurants, and gradually some of them branched off with new names. A well-known Roberto's on Mission Boulevard in San Diego is now called Ruriberto's.
"My dad was OK with that," Robledo said of the proliferating versions of his concept. "My dad saw it as him helping people from his own ranch to establish their own businesses."
In Arizona, Filiberto's was one of the first of the same kind to be established. It wasn't a direct descendent of Roberto's, Robledo said, but the main founder is married to one of the Robledos' cousins and is from two ranches north of the Robledos' original home in San Luis Potosí.
Founded in 1993 by four brothers from the Tenorio family, Filiberto's has come to dominate the Berto's market in Arizona.
They also lost legal control of the trademark for Filiberto's. It took years of legal battles for them to get it back, a case that ended in 2005, said Mark Weiss, a Scottsdale attorney who represented the owners of Filiberto's in the case and remains the company's statutory agent.
Once in a while, they've had to defend the trademark from imitators, Weiss said. One Phoenix-area entrepreneur started a restaurant named Julioberto's with a script and sign that looked exactly like Filiberto's. A cease-and-desist letter helped take care of that, Weiss said.
Despite its rough patch, Filiberto's has kept growing, and is now at more than 55 restaurants in three states. It has six in the Tucson area before the next three are established
Nico's Taco Shop is an earlier, more direct descendant of Roberto's but has not spread as much. Founder Nicolas Carreón worked for the Robledos, Reynaldo Robledo said.
In 1982, Carreón opened a shop in California before later moving to Tucson, said the current owner, the brother of founder Nicolas Carreón, who died in 2013. Coincidentally, the current owner's name is Filiberto Carreón.
Nico's has about 10 stores in the Tucson area now.
Patel, who has owned the franchise for about year, said his understanding is that Riliberto's is the concept of a partner who broke away from Filiberto's.
I had a burrito from Riliberto's Friday, and it tasted good — similar to a burrito from Filiberto's, Nico's or Roberto's.
But I know if I were marketing the place, I'd look at how pervasive the Berto's name has become, and I'd claim it's the real, essential thing — that it's Really Berto's.