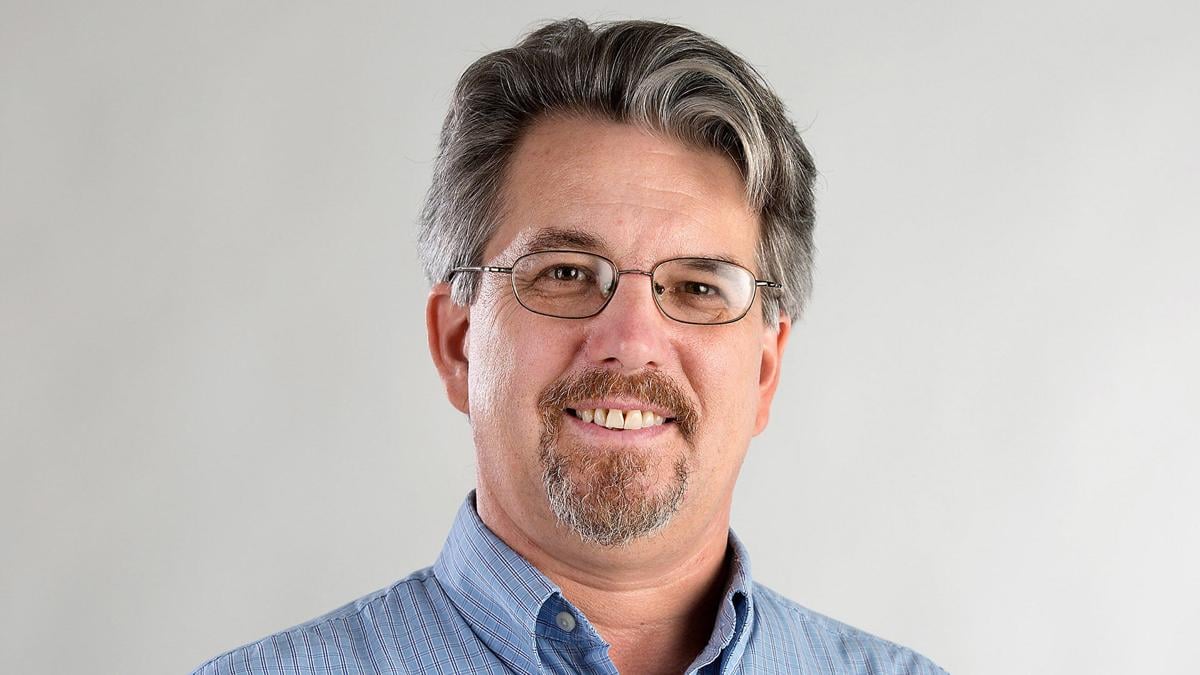 Starting at 5:45 a.m. on Election Day in November 2016, I circumnavigated Tucson, driving about 120 miles to interview voters.
I came away realizing I, already a solidly anti-Trump columnist, had been out of touch. In more than two dozen voter interviews, I spoke with many Trump supporters of different backgrounds and realized there was logic to their decision: They wanted an abrupt change, the kind that Trump was offering, and rejected the status quo sameness of voting for another Clinton.
In 2016, many anti-Trump Americans like me discovered there was a big, Trump-inclined country out there we had overlooked. Republican activists have often referred to it as "Real America" and its residents as "Real Americans."
Now, on Joe Biden and Kamala Harris' inauguration day, it's the Trump supporters' turn to accept there is another "real America" out there. Avid Trumpists like Arizona GOP Chair Kelli Ward want to portray Biden supporters as radicals or globalists or elitists, but come on — there aren't 81 million Americans fitting all of those categories put together.
We are also real, everyday Americans from real America.
Acceptance of this fact isn't just a favor one columnist is asking for — it's a recognition that is essential to reconciliation in America after Trump's presidency and especially after Jan. 6. Without it, we will have a hard time going forward together as we must.
I first noticed the phrase "real America" in 2008. Sarah Palin, then John McCain's running mate, visited Greensboro, N.C., in October that year. She said it at a rally there:
"We believe that the best of America is in these small towns that we get to visit, and in these wonderful little pockets of what I call the real America, being here with all of you hard working, very patriotic, very pro-America areas of this great nation."
We all know what she was talking about. Sometimes pundits and politicians refer to it as "the heartland," a phrase I find extremely grating. Journalists seek out its wisdom at greasy spoon diners. The idea is that these are pickup-driving, church-going, physical-laboring people who are the bedrock of the country.
It's stereotyping, for sure. And it's an arrogant conceit to suggest that these people are more "real" or important than residents of other parts of the country, like Tucson, or people who have different choices of vehicle, faith or job.
It's also politically ignorant: The county where Palin was speaking voted for Obama that year and in 2012, as well as Clinton in 2016 and Biden last year. "Real America," if we put any stock in Palin's categorization, supports Democrats as well as Republicans.
That obvious reality — that there isn't a more and less "American" part of the United States — didn't stop Trump from driving home the idea throughout his presidency that only Trump-supporting America was the real thing, and no one else really belongs.
After winning thanks to the magic of the Electoral College, Trump spent his presidency catering strictly to his supporters, lashing out against his opponents and painting them as a hated other.
Via Twitter, Trump said this in July 2019 about four American members of Congress:
"So interesting to see 'Progressive' Democrat Congresswomen, who originally came from countries whose governments are a complete and total catastrophe, the worst, most corrupt and inept anywhere in the world (if they even have a functioning government at all), now loudly and viciously telling the people of the United States, the greatest and most powerful Nation on earth, how our government is to be run. Why don't they go back and help fix the totally broken and crime infested places from which they came."
Three of the four people he was referring to were born in the United States — only one, Rep. Ilhan Omar, was born overseas. But being Democrats, being from cities, being brown-skinned, or having names that aren't traditionally Anglo, made them essentially foreign to Trump.
This might not matter much if it didn't justify his supporters' efforts to throw out the votes of people they consider insufficiently American, and to violently overturn the election.
"We're the people — this is our house" was one of the exhortations shouted repeatedly in the crowd outside the U.S. Capitol before pro-Trump protesters stormed it. Their sense of themselves as real Americans convinced them the rest of us real Americans, the 81 million who voted for Biden, couldn't possibly exist.
But we do. For further evidence, look to Georgia. Two months after the Nov. 3 presidential election Biden narrowly won there, Georgia held essentially a re-run in its runoff election for U.S. Senate. The Democrats did even better than Biden had, and the Republican candidates conceded without complaint about the electoral process.
This other real America exists, in even greater numbers than the one Trump has uplifted. And it deserves the same respect and recognition.
Photos: Presidential campaign visits in Tucson since 1960
Kennedy-Johnson presidential campaign in 1960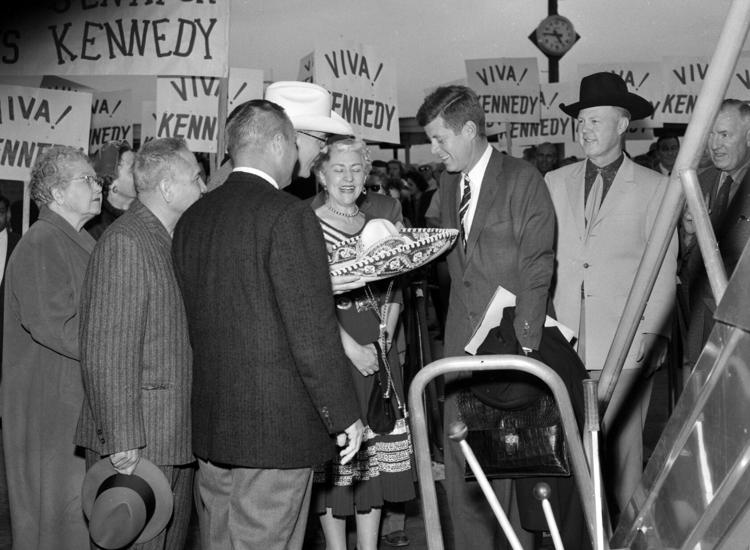 John F. Kennedy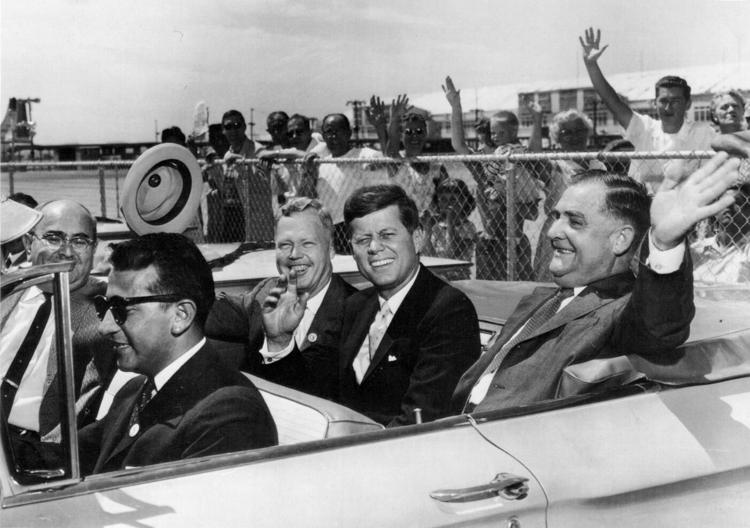 Presidential campaigns in Tucson: Barry Goldwater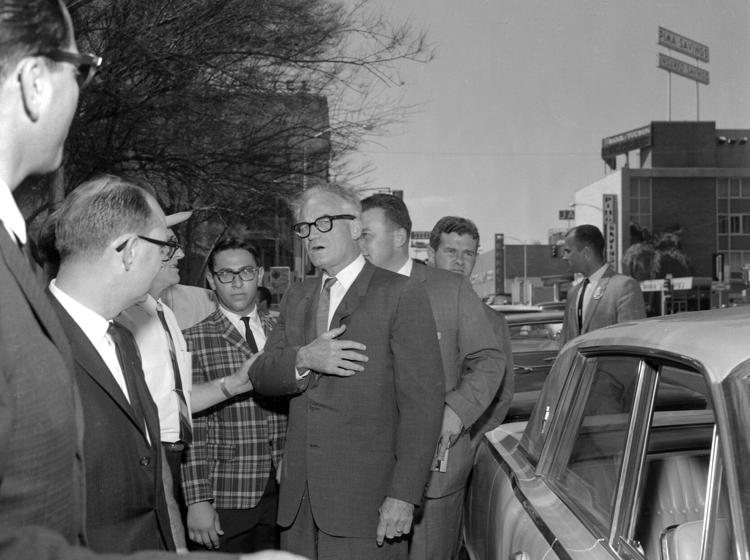 Presidential campaigns in Tucson: Barry Goldwater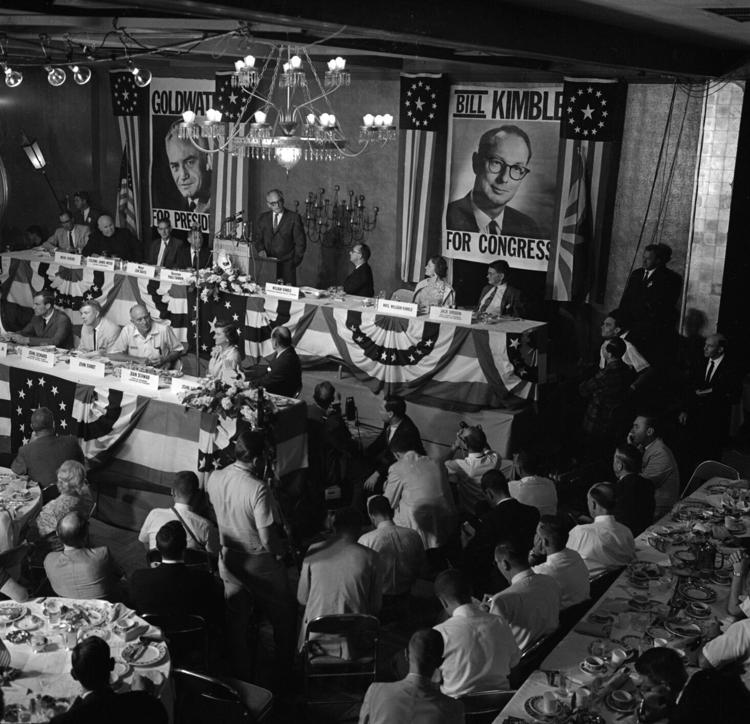 Kennedy-Johnson presidential campaign in 1960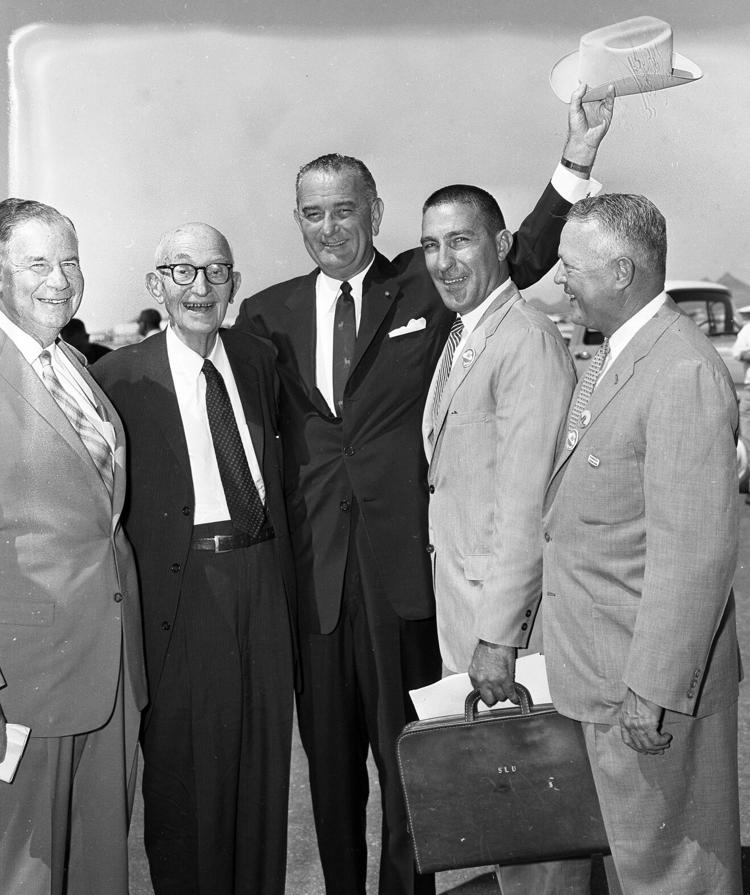 Kennedy-Johnson presidential campaign in 1960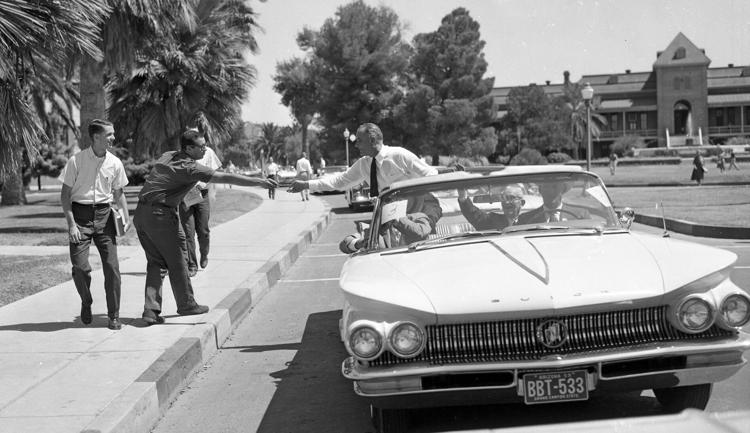 Richard M. Nixon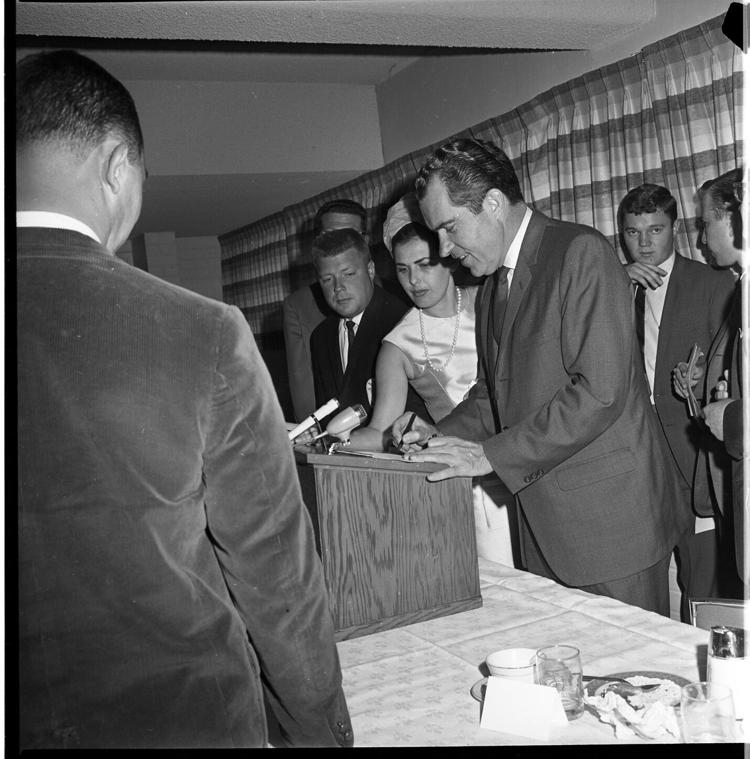 Richard Nixon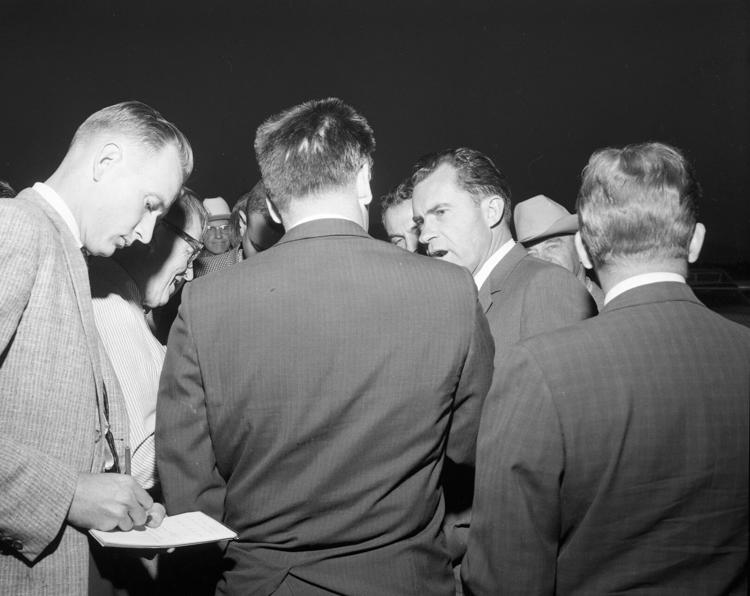 George Wallace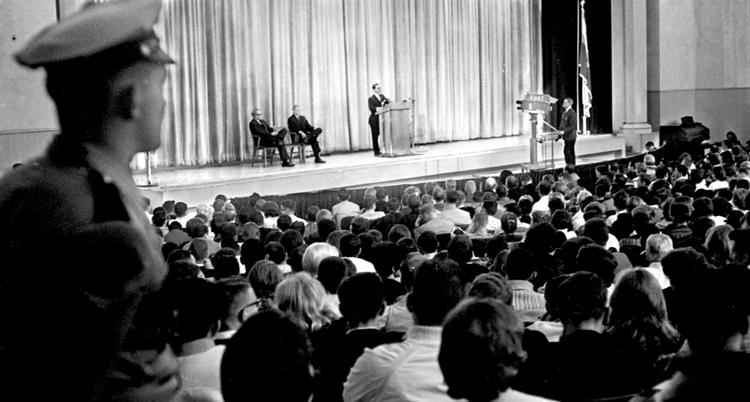 George Wallace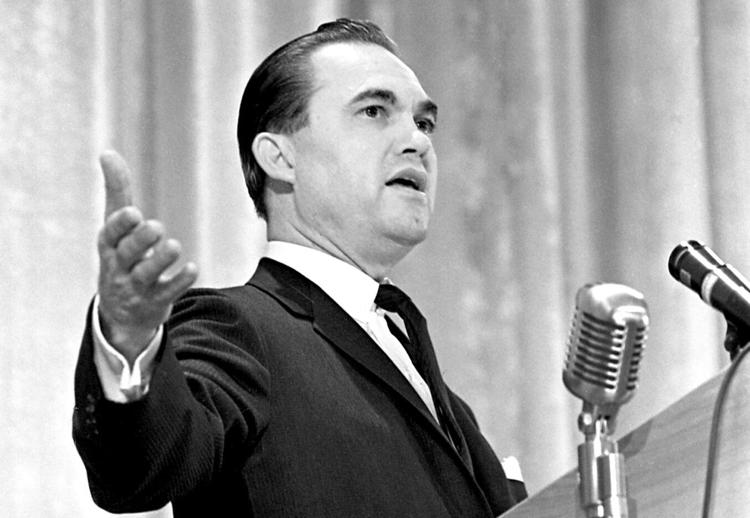 Hubert H. Humphrey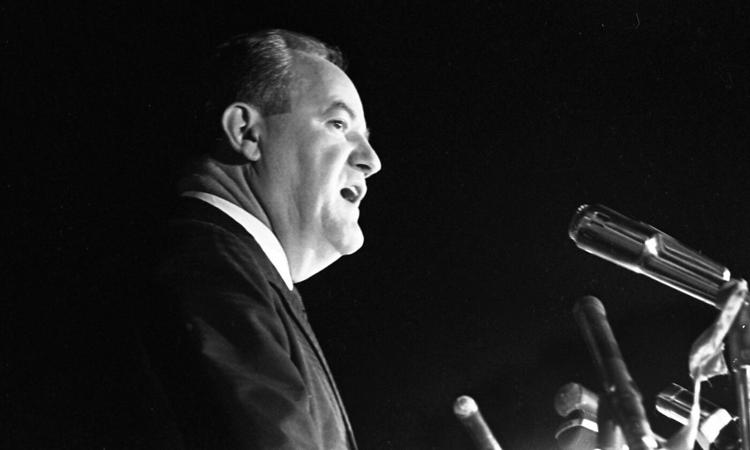 Hubert H. Humphrey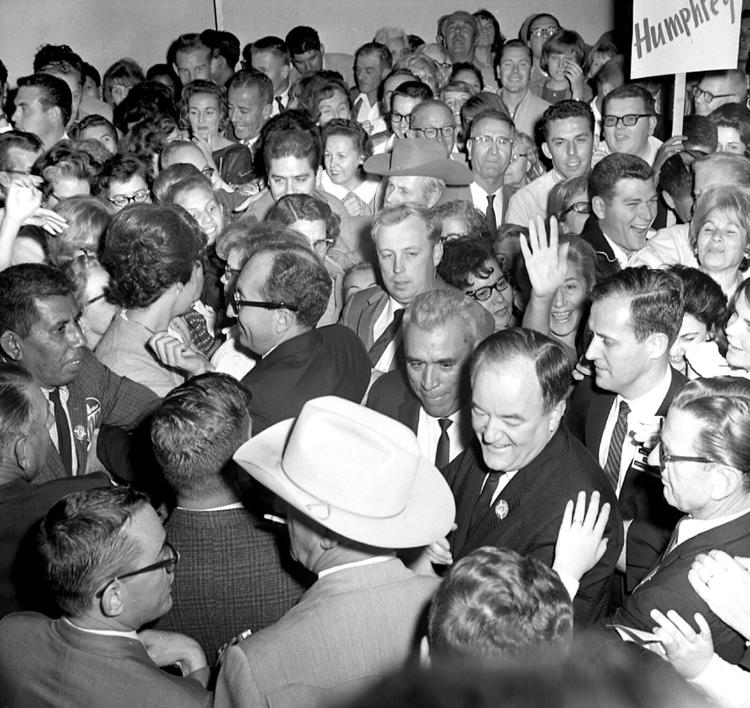 Presidential campaigns in Tucson: George McGovern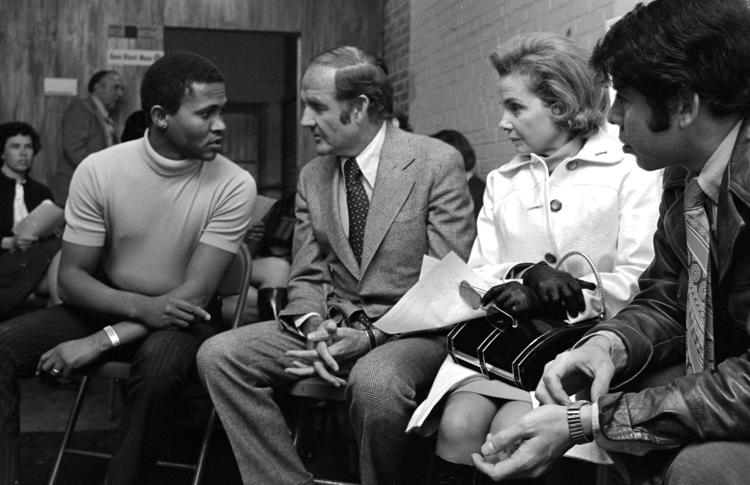 Mo Udall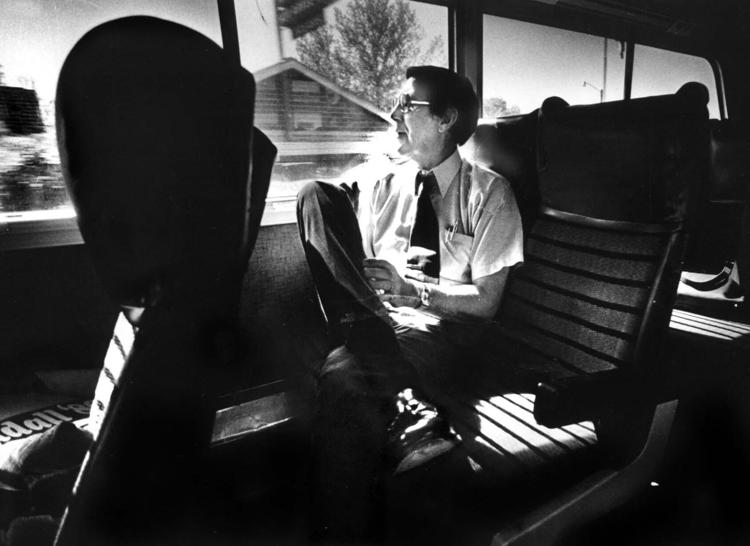 Ronald and Nancy Reagan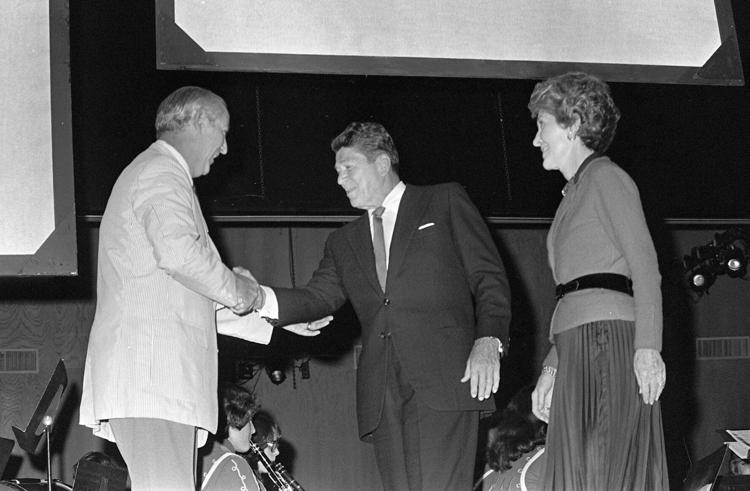 Bill Clinton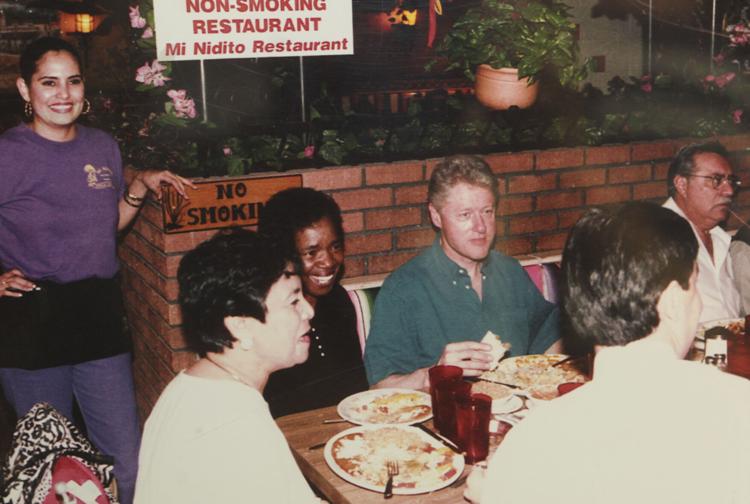 George W. Bush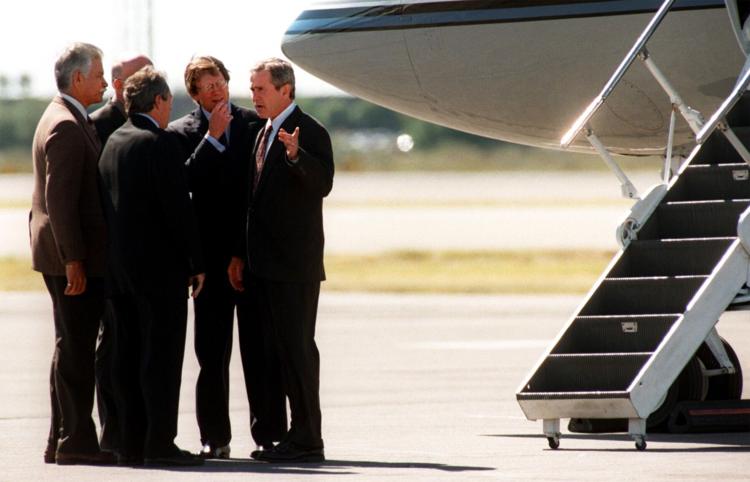 John Kerry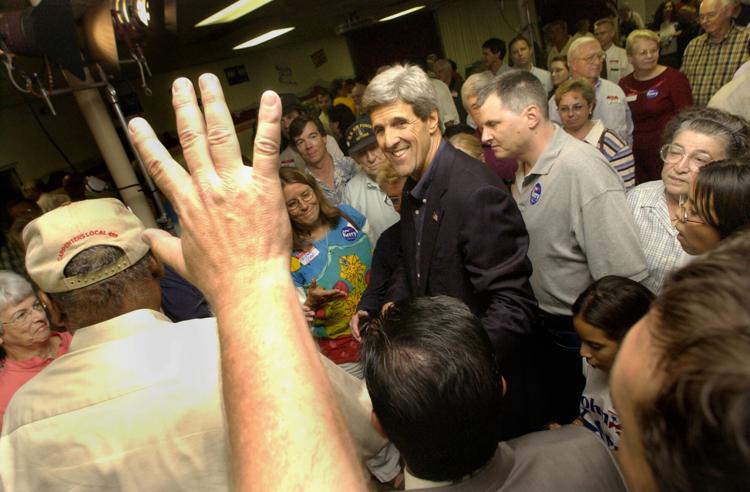 Dick Cheney
George W. Bush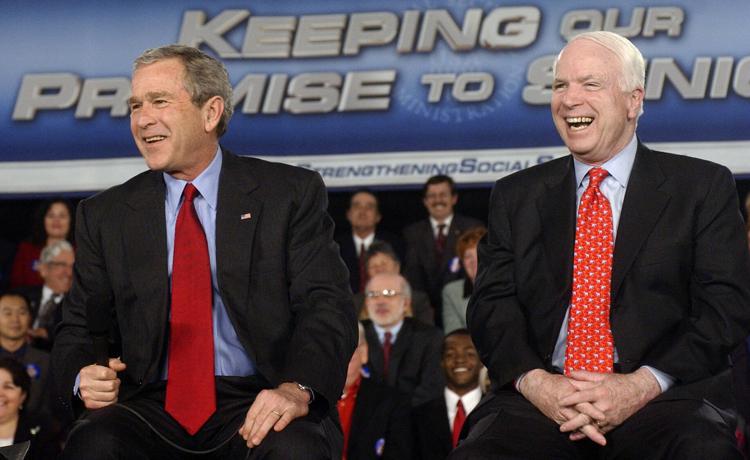 Barack and Michelle Obama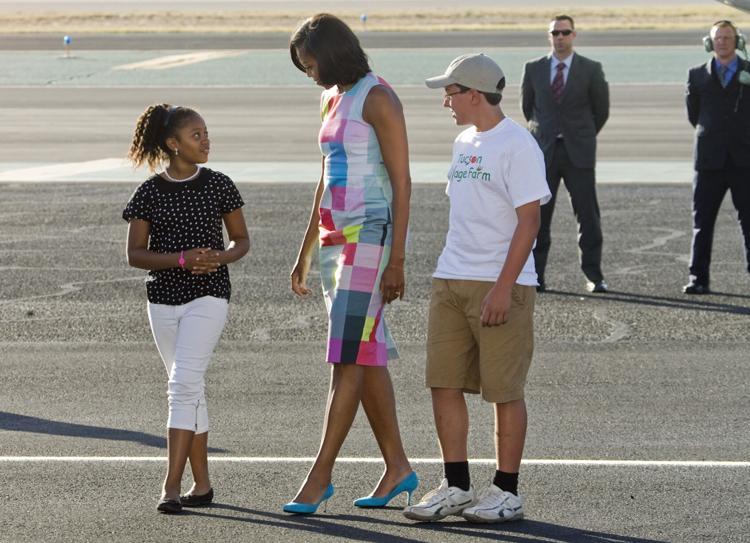 Bernie Sanders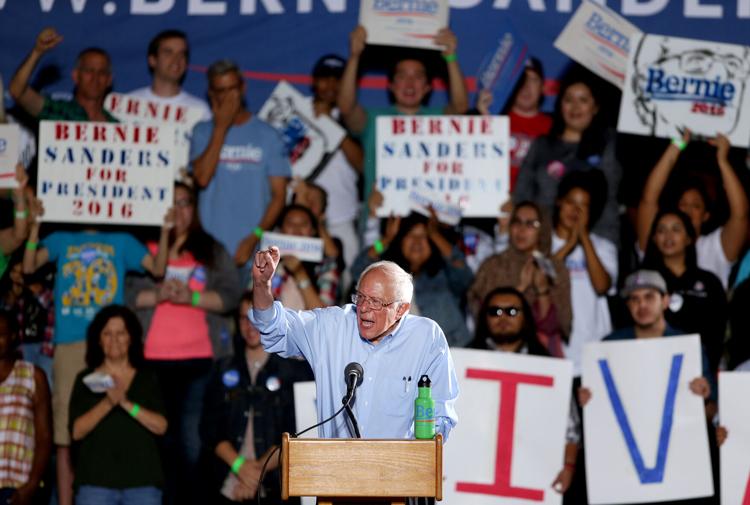 Donald Trump rally in Tucson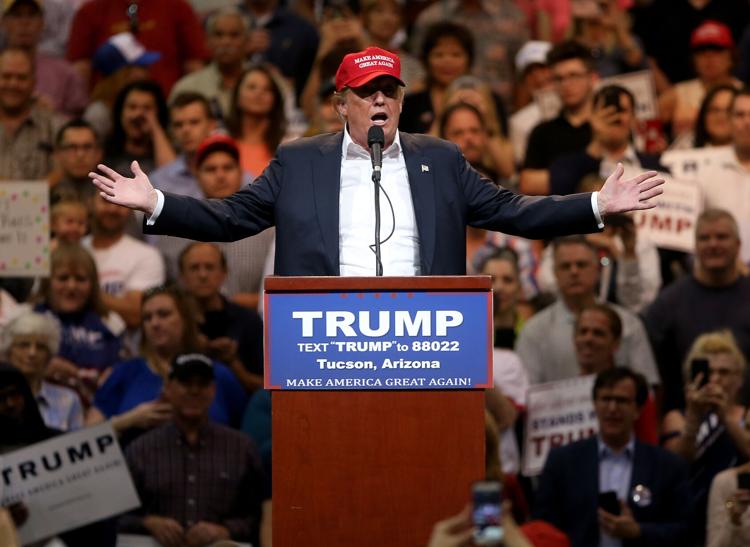 Tucson Pence Visit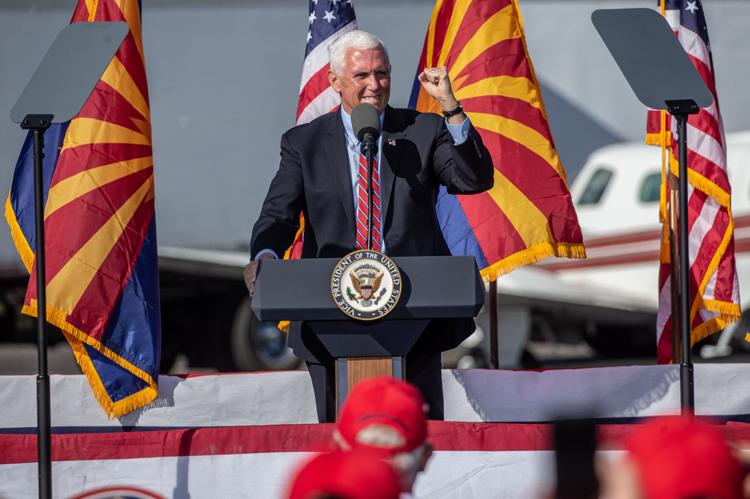 Donald Trump "Make America Great Again" Campaign Rally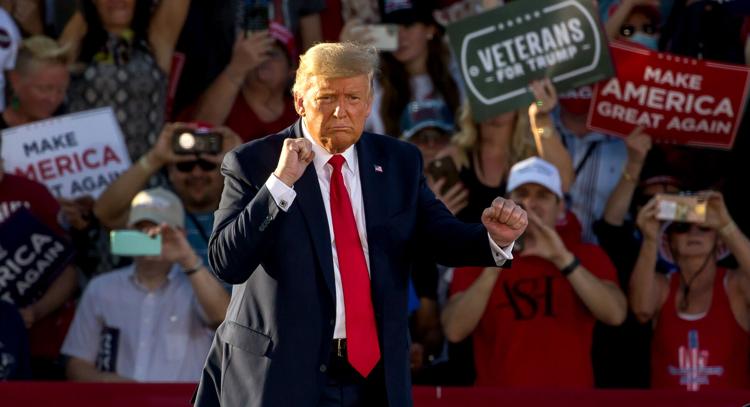 Kamala Harris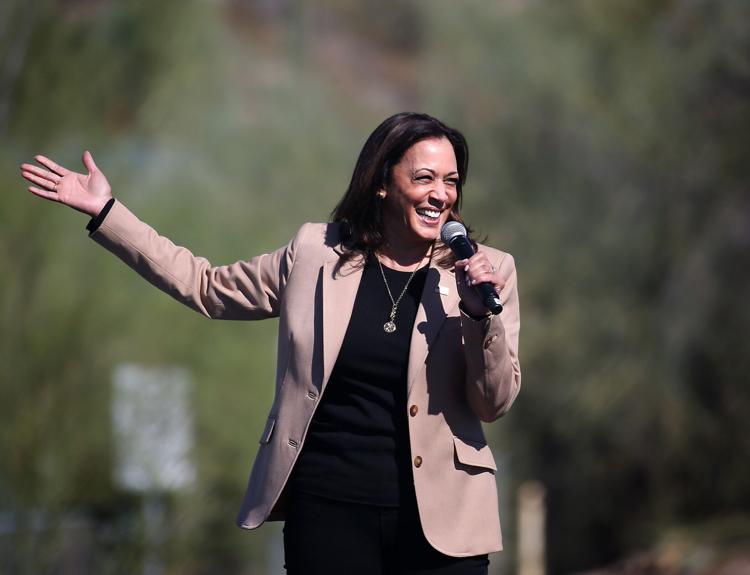 To contact opinion columnist Tim Steller: tsteller@tucson.com or 807-7789. On Twitter: @senyorreporter.