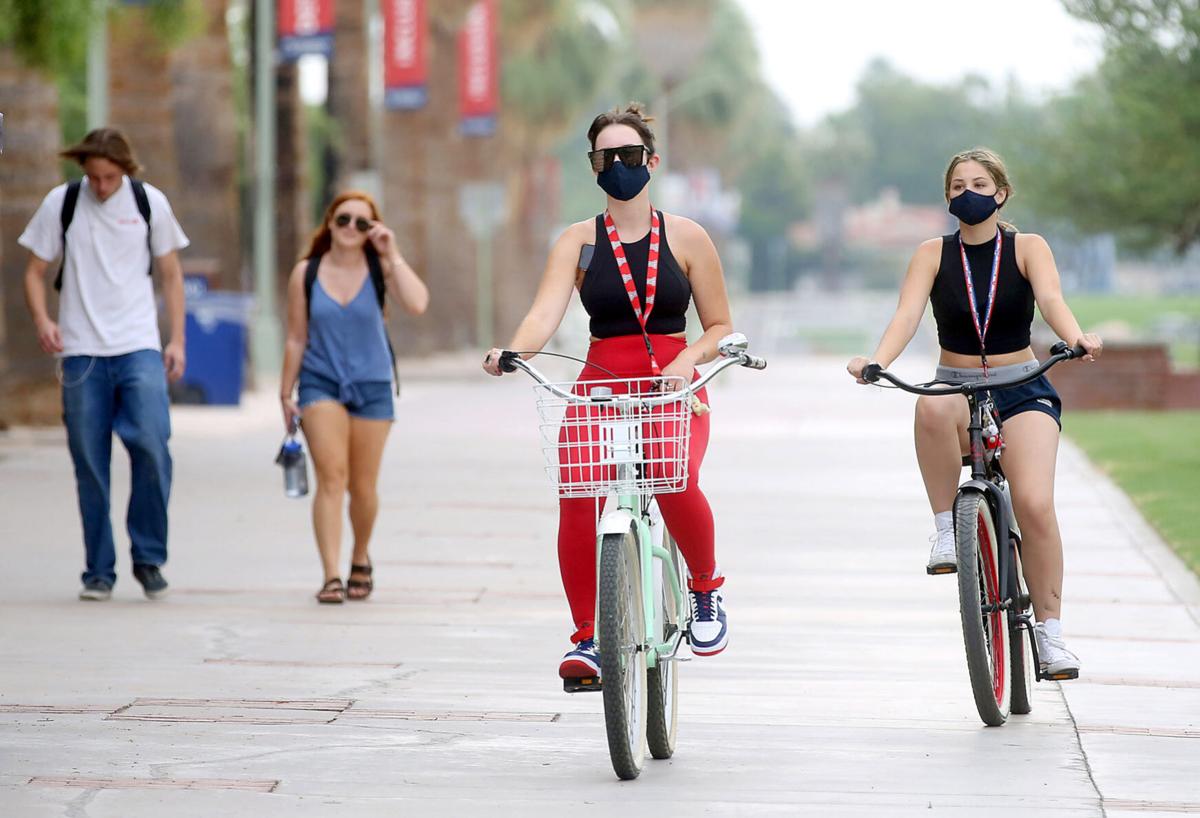 It used to be a race between the vaccine and the variants.
The faster we vaccinate people, the less likely it is that new coronavirus mutations will use their wily ways to take hold in Tucson.
But now, it's the vaccine versus the variants and its new helper — spring fever.
After Gov. Doug Ducey removed COVID-19 restrictions last week, some bars and restaurants were packed over the weekend in the university area. It's understandable — everyone who has made it this far unscathed is sick of all the restrictions.
But it's really bad timing — for the whole city and county as well as the UA campus. And now we have a big Wildcats game coming up — the women's basketball team is in the Final Four on Friday night, which could lead to lessened inhibitions.
After the UA resumed classes for the fall semester, the campus became a local hotspot of infection as students gathered from all over. But an intense testing and isolation program, along with classes that took place mostly online, beat the virus down.
In the week ending March 26, UA President Robert Robbins noted at a news conference Monday, the university conducted 6,845 tests and had just 23 positive results — an 0.34% positivity rate, which is excellent in the pandemic context. Over the last month, the state's much improved positivity rate has been around 5%.
It's due to results like that the UA went to "Stage 3" on Monday. That means classes of up to 100 people can meet in person, masked indoors, and other indoor gatherings of up to 25 people can take place.
Those classes should be fine, said Michael Worobey, head of the UA's department of ecology and evolutionary biology, at Monday's press conference.
"It's become clear that classroom activities can be done really quite safely. It's kind of our most controlled scenario," he said.
But Worobey also detailed the results of gene sequencing his lab has been doing on viruses found in infected UA students. Two variants have appeared and seem to produce a bigger viral load and longer lasting infection that can be transmitted more easily.
"This is really a wake-up call that we're not done yet," he said. "We still need to not just maintain, but to some degree, redouble our efforts — wearing those masks, keeping our social distance, and everyone getting a vaccine as soon as they can."
The university has been able to control things pretty well on campus. Off-campus is another issue altogether.
Gov. Ducey was at the university Wednesday meeting with Robbins, Dr. Richard Carmona, Worobey and others. On Thursday he announced the removal of all restrictions.
People celebrated over the weekend. UA-area bars like Gentle Ben's were packed, and things are poised to get more crazy with the warmer weather here and the Wildcats in the Final Four.
Most of us are probably feeling the restlessness to some extent — that need to break out of our pandemic limits. Imagine how bad the urge is for young people.
"We are very concerned about COVID exhaustion," Robbins said. "People are just yearning to be together again to do those high fives and hugs and parties. But we've got to hang in there a littler longer."
The struggle is probably harder than it should be. On Thursday, the state health director Dr. Cara Christ announced the state is removing all limits on gatherings, as well as mask mandates.
She justified the decision based on the facts that cases are way down, hospitals have plenty of capacity, and those who are most vulnerable have largely been vaccinated in Arizona.
The state has also been under strong political pressure from the right to remove restrictions.
But Pima County's chief medical officer, Dr. Francisco Garcia, and others think it all came a little too soon and is now creating a mixed message that could prolong the pandemic when we're close to getting past it without a third spike in infections. Garcia noted that last week, for the first time since December, the number of new cases in Pima County increased over the previous week.
They just went from 463 the previous week to 479 last week, a 3.4 percent increase, but it could end up being meaningful if the new variants spread faster and people let down their guard too much too fast.
"This is the reason why we cannot let up on mask mandates in Pima County," he said.
Pima County's effort to keep a mask mandate in place is a tough call and probably cannot stand legally. The county's argument is similar to the one they made in favor of a local curfew, which was struck down.
But it's good to keep some pressure on for now.
"This doesn't have to last forever," Garcia said. "If we can just get folks to continue to adhere to these fairly easy measures for another two to three months, we will be able to have achieved a level of vaccination that allows this community to take a deep breath. But we're not there yet."
We're not there yet — and the variants are working with spring fever to keep us from getting there.
Photos: No. 3 Arizona Wildcats vs No. 4 Indiana Hoosiers in NCAA Tournament Elite Eight
Arizona vs. Indiana, NCAA women's basketball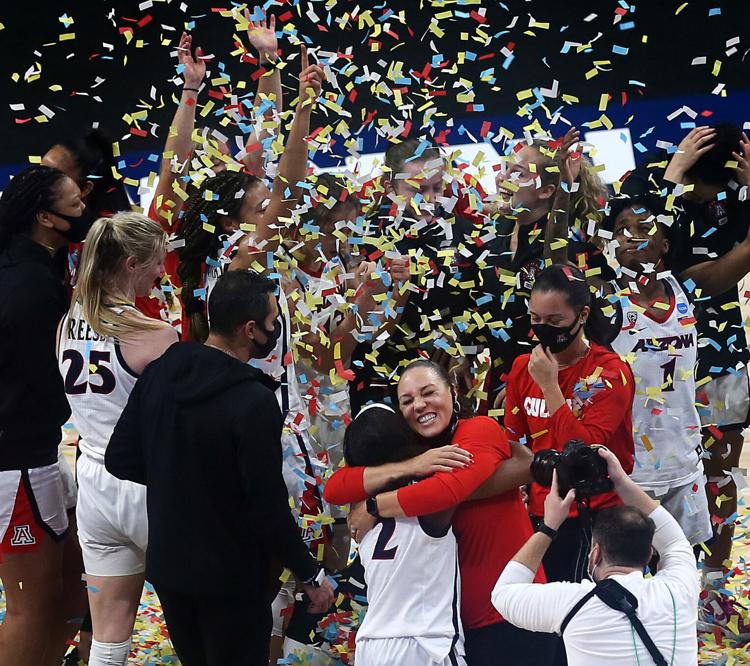 Arizona vs. Indiana, NCAA women's basketball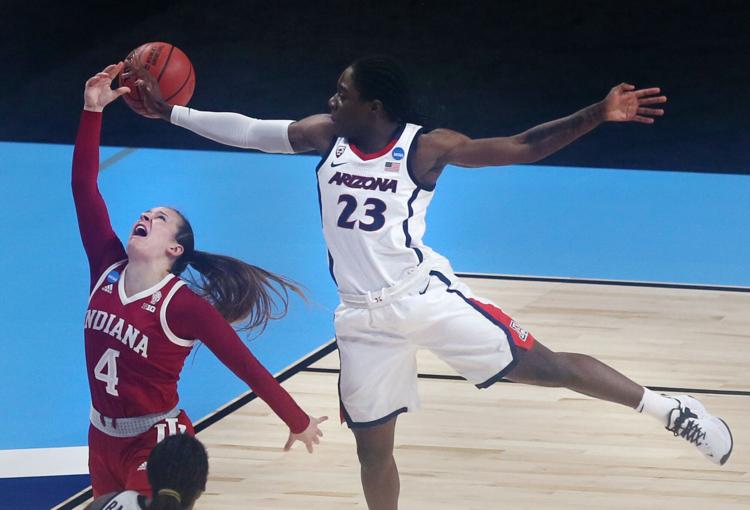 Arizona vs. Indiana, NCAA women's basketball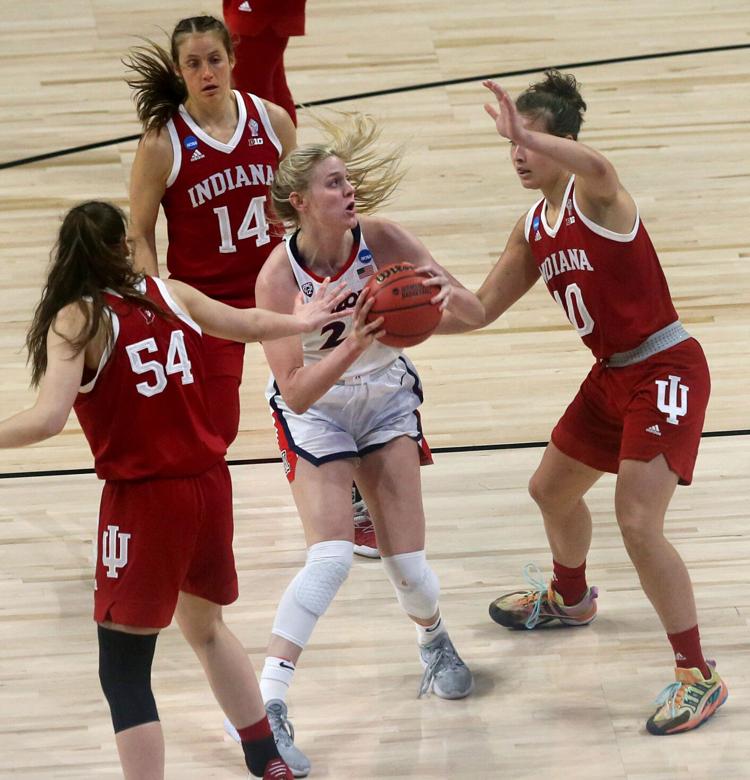 Arizona vs. Indiana, NCAA women's basketball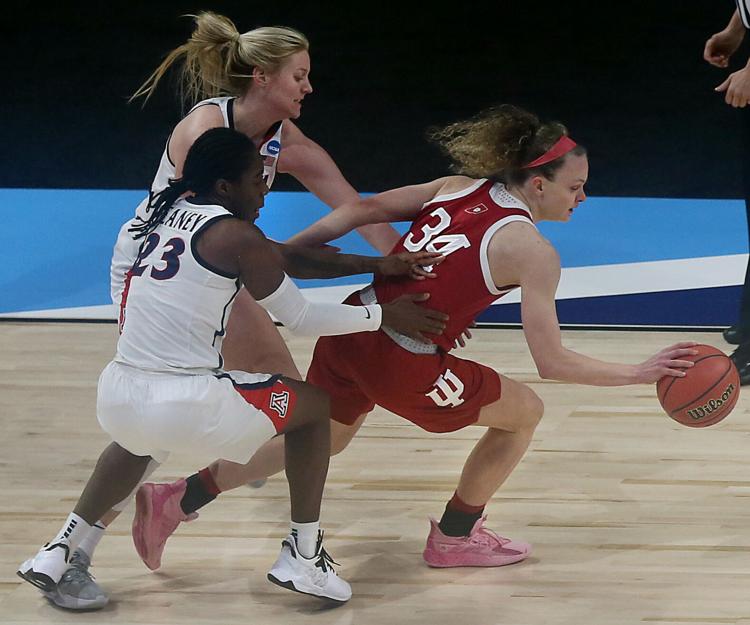 Arizona vs. Indiana, NCAA women's basketball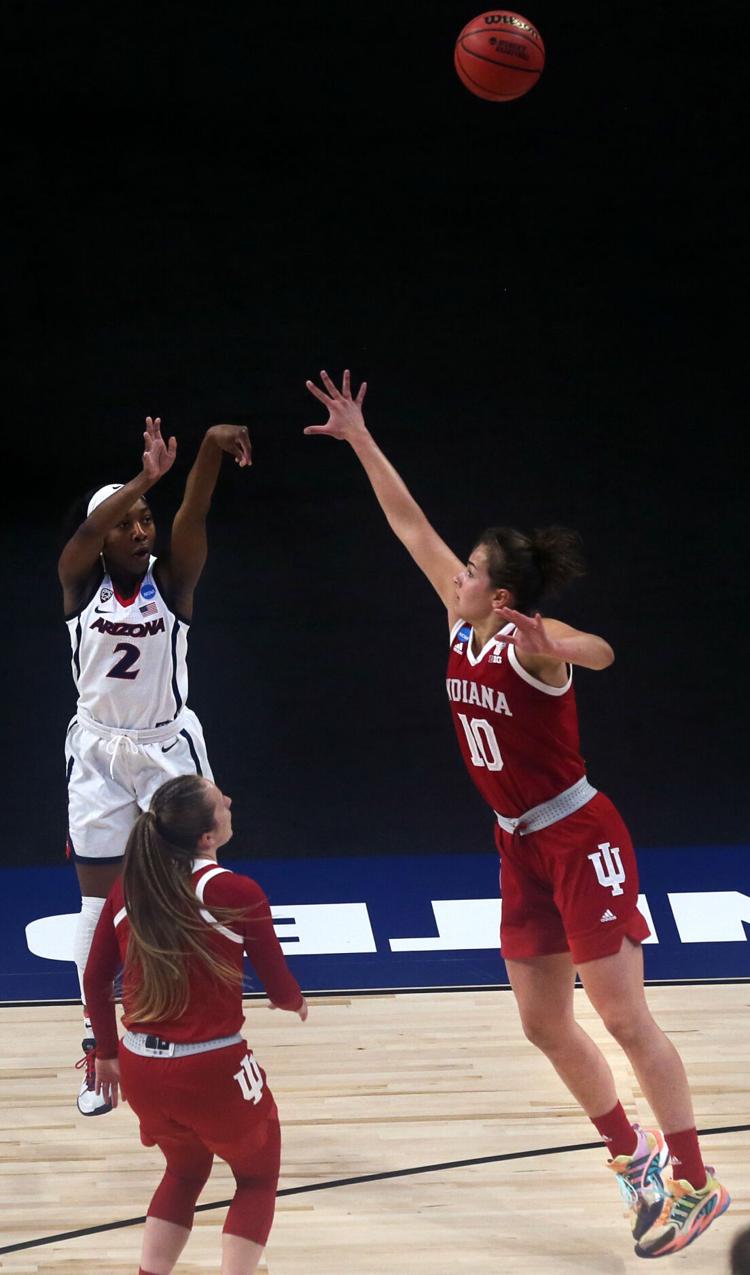 Arizona vs. Indiana, NCAA women's basketball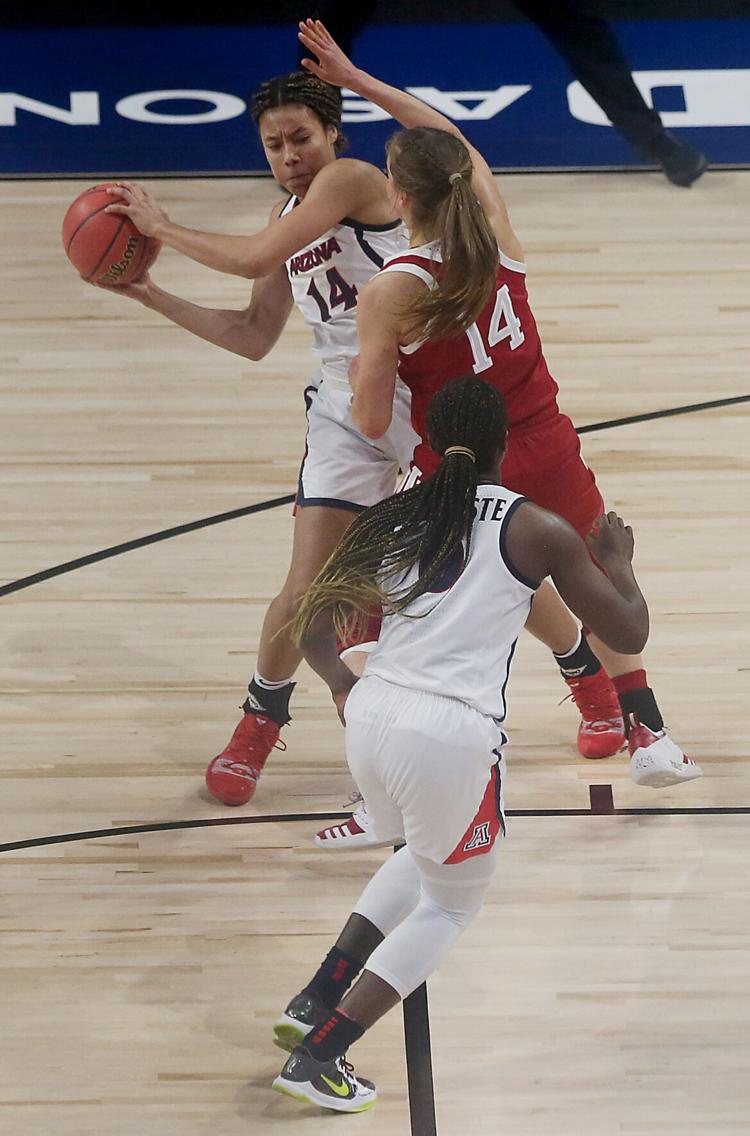 Arizona vs. Indiana, NCAA women's basketball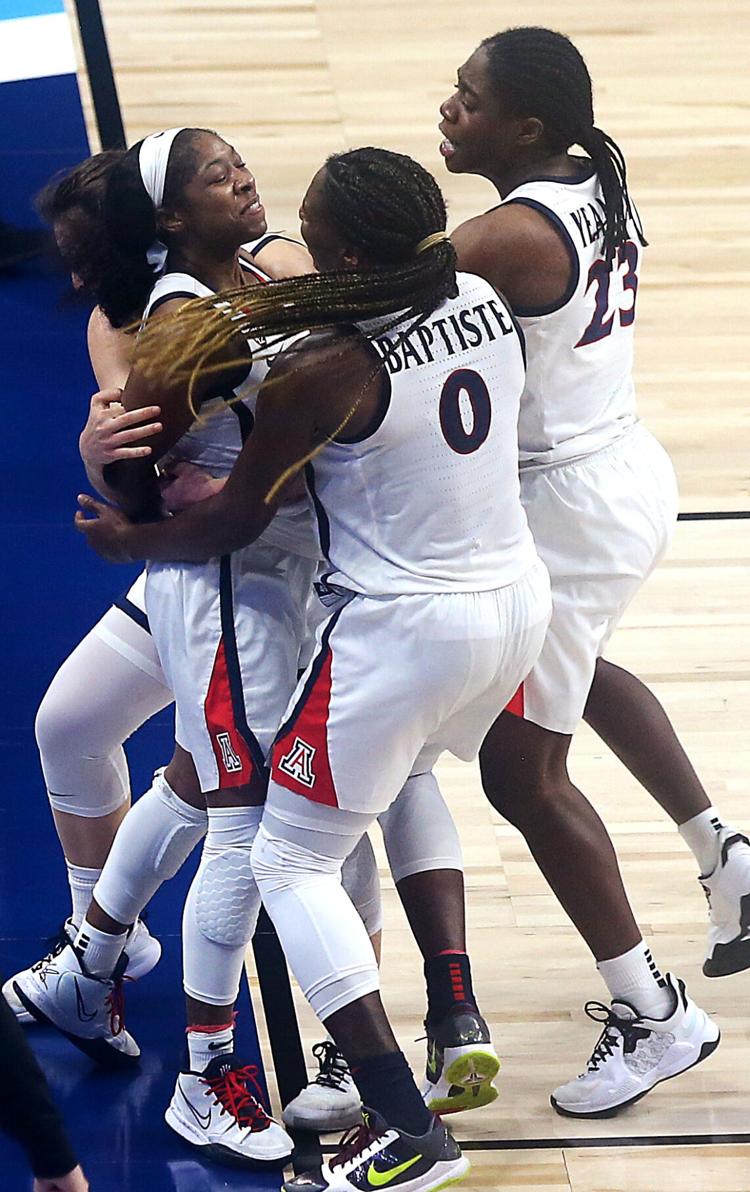 Arizona vs. Indiana, NCAA women's basketball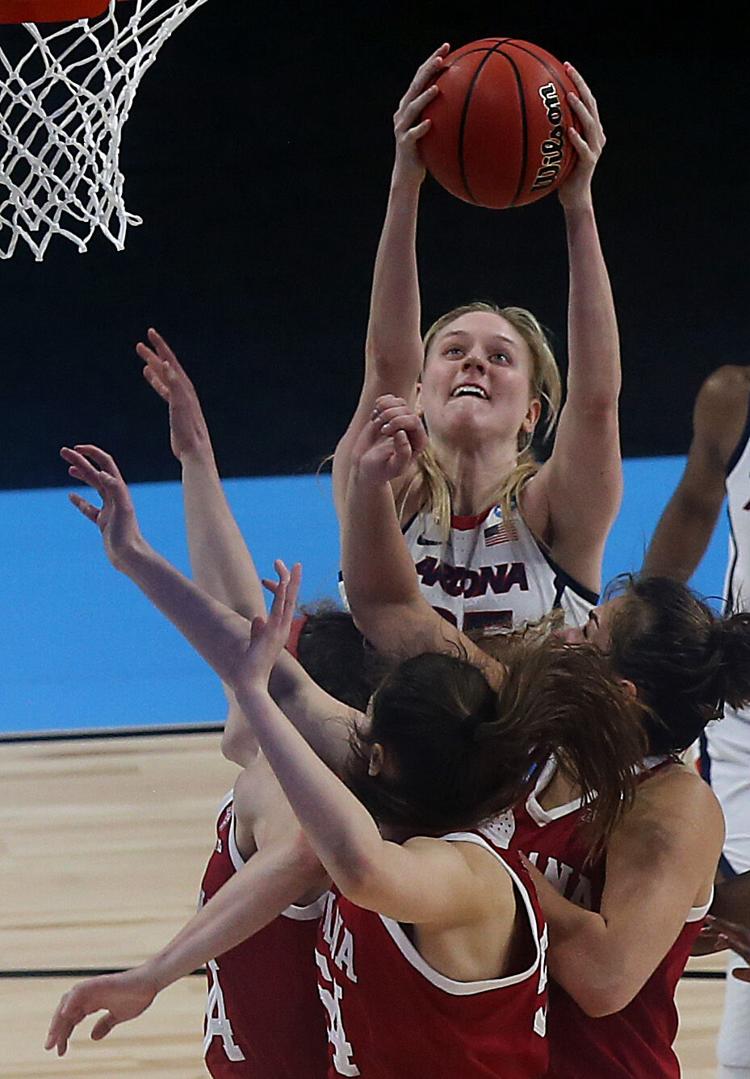 Arizona vs. Indiana, NCAA women's basketball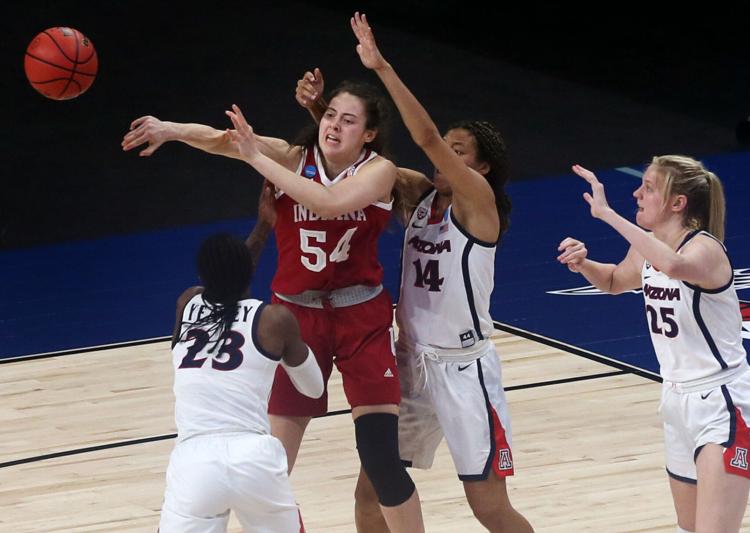 Arizona vs. Indiana, NCAA women's basketball