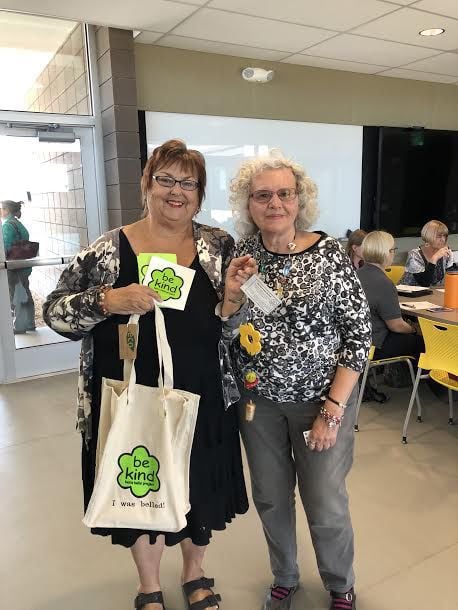 What: Ben's Bells promote kindness and community involvement. Each week a person who makes Tucson better is "belled."
Last week's recipient: Petra Gearhart.
Nominated by: Karyn Zoldan.
Why: For her compassionate and energetic volunteerism. Gearhart helps many nonprofits in Tucson. She is a past board president at Pawsitively Cats and a board member at Pima Alliance for Animal Welfare. She serves on various committees, including Adopt Love Adopt Local, not in name only, but also through her dependability, work ethic, and willingness to share good ideas, Zoldan wrote in her nomination letter. Gearhart also runs the annual CATART! auction for Pawsitively Cats. She has coordinated a pet rescue presence for various Tucson Botanical Gardens monthly events. Gearhart is also a medical foster for Pima Animal Care Center and collects recyclables, supplies and donations for various programs. Lastly, at her most recent birthday party, she raised $900 for Asavet Veterinary Charities. "Petra's volunteerism is endless. Her energy and compassion truly inspire those around her to do more," Zoldan wrote.