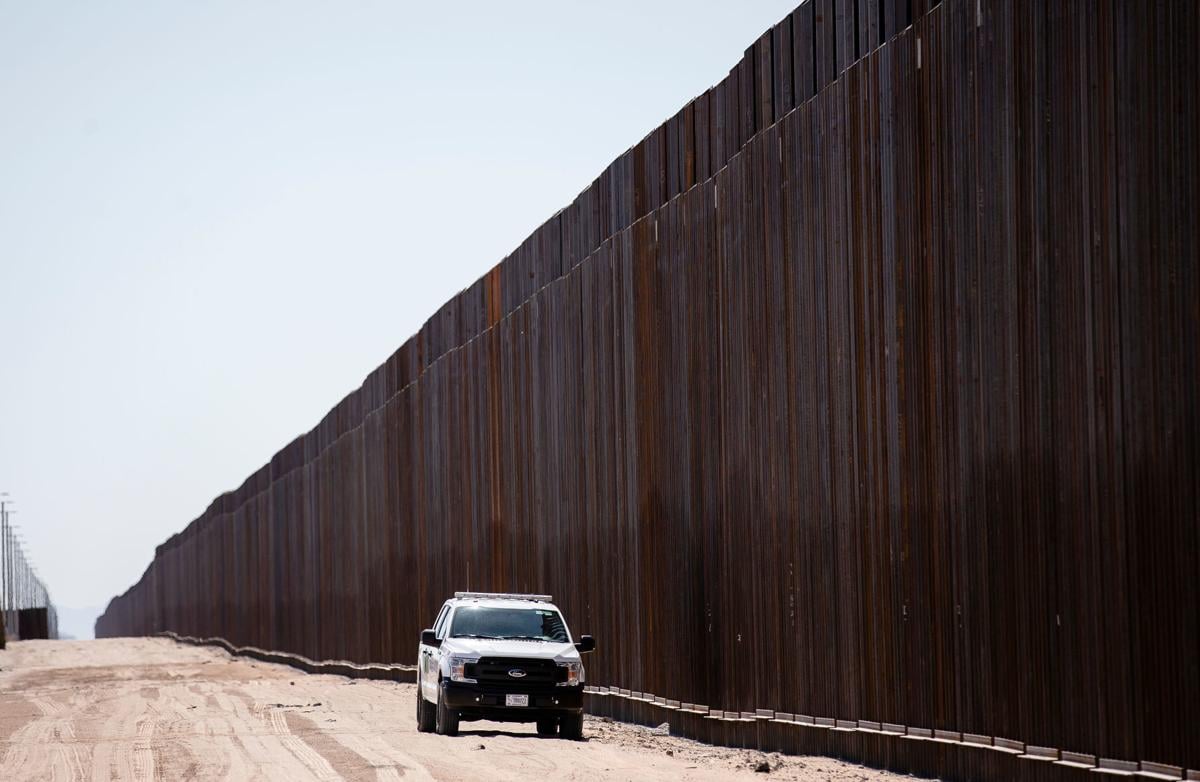 A U.S. judge permanently barred President Trump from using $3.6 billion in military construction funds to pay for a wall along the Mexico border.
In Arizona, this includes funds for construction contracts on Barry M. Goldwater Range and Cabeza Prieta National Wildlife Refuge held by BFBC LLC and Fisher Sand & Gravel Co. for a combined total of $528.4 million. These contracts account for 64 miles of construction.
Tuesday's order follows an October ruling by U.S. District Judge David Briones in El Paso in which he concluded that Trump's declaration of a national emergency to redirect Defense Department appropriations to a wall project that Congress specifically refused to pay for was illegal.
Because the administration's actions "are unlawful and the people's representatives — Congress — declined to augment the border wall project as defendants attempt, the public interest would be served by halting them," Briones wrote Tuesday.
Briones said he isn't blocking the president from using funds earmarked for counterdrug activities, consistent with a U.S. Supreme Court ruling in July that allowed the administration to move forward with building 100 miles of border fencing.
The Trump administration is expected to appeal Tuesday's ruling by Briones.
Separately on Tuesday, the Pentagon's independent investigations office said it will evaluate the legality of the Trump administration's use of the military at the U.S. southwestern border.
Glenn Fine, the acting inspector general, announced Tuesday that his probe will assess several aspects of the military's border mission, which some in Congress call a misuse of the military. Fine said he will look at what the troops are doing at the border, what training they received for the mission, and whether their use at the border is legal.
For more than a year, the administration has placed several thousand active-duty troops along the border to perform various missions in connection with President Trump's campaign to clamp down on illegal entries. The troops have erected wire barriers, assisted with border surveillance and performed other functions in support of Department of Homeland Security.
In a letter to Fine in September, 33 House members, including Rep. Raúl Grijalva, D-Tucson, urged an investigation of what they called the "misuse and politicization" of the military at the border. Under federal law, the military may not be used for domestic law enforcement purposes.
The Trump administration's view is that the troops are in a national security role at the border.
This article includes reporting by Peter Blumberg of Bloomberg News, Alex Devoid of the Arizona Daily Star, and Robert Burns of The Associated Press.