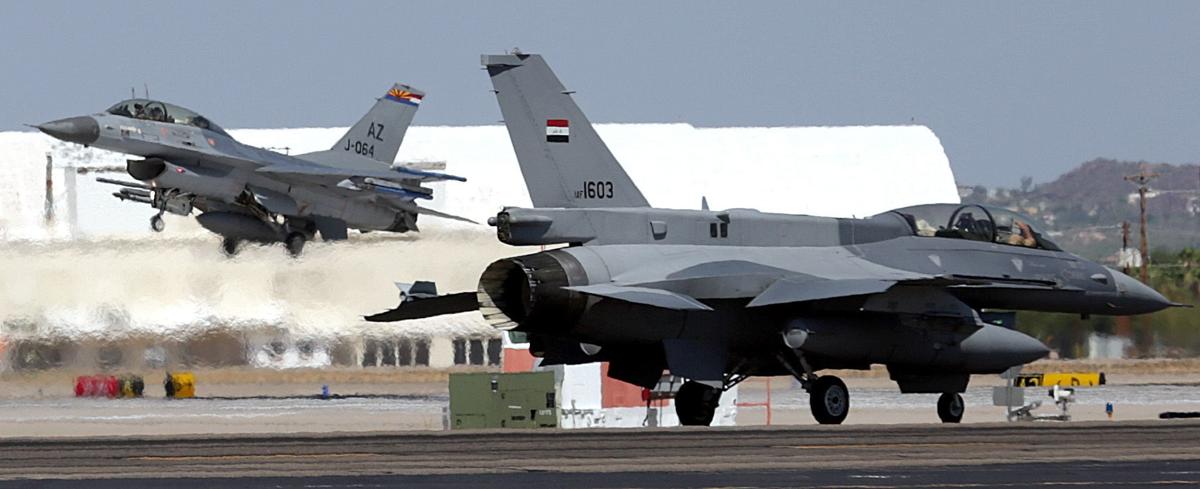 The Arizona Air National Guard base at Tucson International Airport was formally named Morris Air National Guard Base to honor one of its founders, the late Maj. Gen. Donald Morris, in a ceremony at the base on Sunday.
In 1956, then-Sen. Barry M. Goldwater, commander of the state's first Air Guard squadron in Phoenix, asked then-Maj. Morris and a handful of other Phoenix unit members to establish a fighter group at Tucson International Airport.
The group established a squadron of Korean War-vintage F-86A Sabre fighter jets, conducting missions out of an old adobe farmhouse and dirt floor hangar with enough space for three aircraft, according to the Arizona Air Guard 162nd Wing.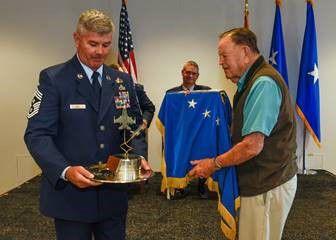 Within weeks, what was then the 152nd Fighter Interceptor Squadron grew from a dozen airmen to 15 officers and 80 enlisted members.
Today, the base is home to the 162nd Wing, with 1,900 personnel, a robust international F-16 pilot training mission with more than 80 jets and a remotely piloted aircraft program.
Morris passed away in 2016 at the age of 92.
His family, friends and numerous 162nd Wing colleagues were in attendance to celebrate the honor.