Tucson airport officials say that a woman who left a newborn in a restroom near the rental car facility last month may have given birth in another airport restroom.
The Tucson Airport Authority released surveillance videos, police photos and a 911 recording related to the incident Tuesday.
On Jan. 14 shortly before 10 p.m., an employee of one of the rental car agencies called airport police to say she'd found a baby in the restroom, airport spokeswoman Jessie Butler wrote in a news release.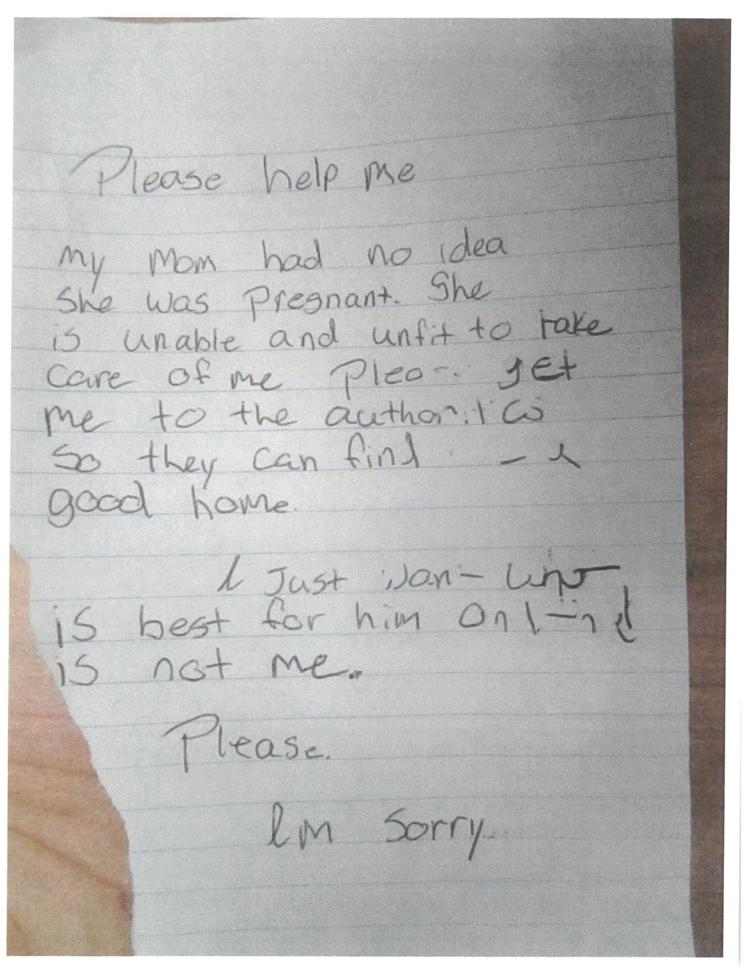 The baby, who appeared healthy, was transported to a nearby hospital and is now in the custody of the Arizona Department of Child Services, the release said.
After reviewing the video and talking to witnesses, airport police now believe that it's possible the woman gave birth to the baby in a restroom in Concourse B shortly before 9 p.m., then took the baby to the family restroom in the baggage claim area to clean up, according to the release.
The woman then took the baby to the restroom outside the rental car facility, where she left him with a handwritten note which read, "please help me. My mom had no idea she was pregnant."
The note goes on to say that the mother is "unable and unfit" to take care of the child and asks whoever finds the baby to take him to the authorities so they can find the baby a good home.
"I just want what is best for him and and it's not me. Please, I'm sorry," the note says.
Airport police officials say they're looking for the woman, who has yet to be identified, and that criminal charges are yet to be determined, Butler told the Star.
"We would like to know who she is but we've exhausted our resources," Butler said.