Tucsonans turning 100 this year were born when Democrat Woodrow Wilson, the 28th president, was the leader of the nation, and later this week these centenarians will be honored at a celebration with friends, caregivers and families.
The Pima Council on Aging, a nonprofit council that serves older adults and their families, estimates there are 240 people age 100 or older living in Pima County and some 832 statewide. The council identified 145 centenarians living in the Tucson area this year. There are an estimated 72,000 centenarians in the nation, according to the U.S. Census Bureau.
On Friday, more than 45 local residents ages 99 and older will be the featured guests at the 31st annual Salute to Centenarians at Tucson Medical Center's Marshall Conference Center. The event is organized by TMC and PCOA. This year's theme is "Engage at Every Age."
Here is a glimpse into the lives of three being honored among those turning 100 this year.
Genevieve Martinez Whalen
Dressed in a black-and-gold dress with a beige veil gracing her head, Genevieve Martinez Whalen proudly sat at the dining room table of her assisted-living residence in central Tucson.
Whalen, who turns 100 on Oct. 7, wore the outfit because she was recently celebrated at an annual event by Las Doñas de los Descendientes del Presidio de Tucsón, or The Doñas of the Descendants of Tucson's Presidio. She was among other women who received the doña title, an honor given out of respect to women leaders who have contributed to the Tucson community and upheld the history and cultural traditions of the Old Pueblo.
Whalen helped revive the tradition of la doña in 1991, a year after Arnold Smith, a descendant of one of the fort's soldiers, led the effort to form the nonprofit historical organization. Whalen can relate to tradition and history, proudly recalling that she was born at home on South Convent Avenue near West Simpson Street in Barrio Viejo.
Her home was connected to the family's business — American Bakery — which also included a grocery store owned by her parents, Miguel and Enriqueta Martinez. The couple reared 10 children, all of whom worked in the business.
"We came from a musical family," said Whalen, who played the piano, along with her older sisters, who also played the guitar and violin. Her sister, Enriqueta, married Georges DeMeester, a musician, composer, conductor and founder of Tucson Pops Orchestra. The DeMeester Outdoor Performance Center at Reid Park is named in his honor. "Enriqueta played the violin for the Tucson Symphony and that is how she met Georges," said Whalen.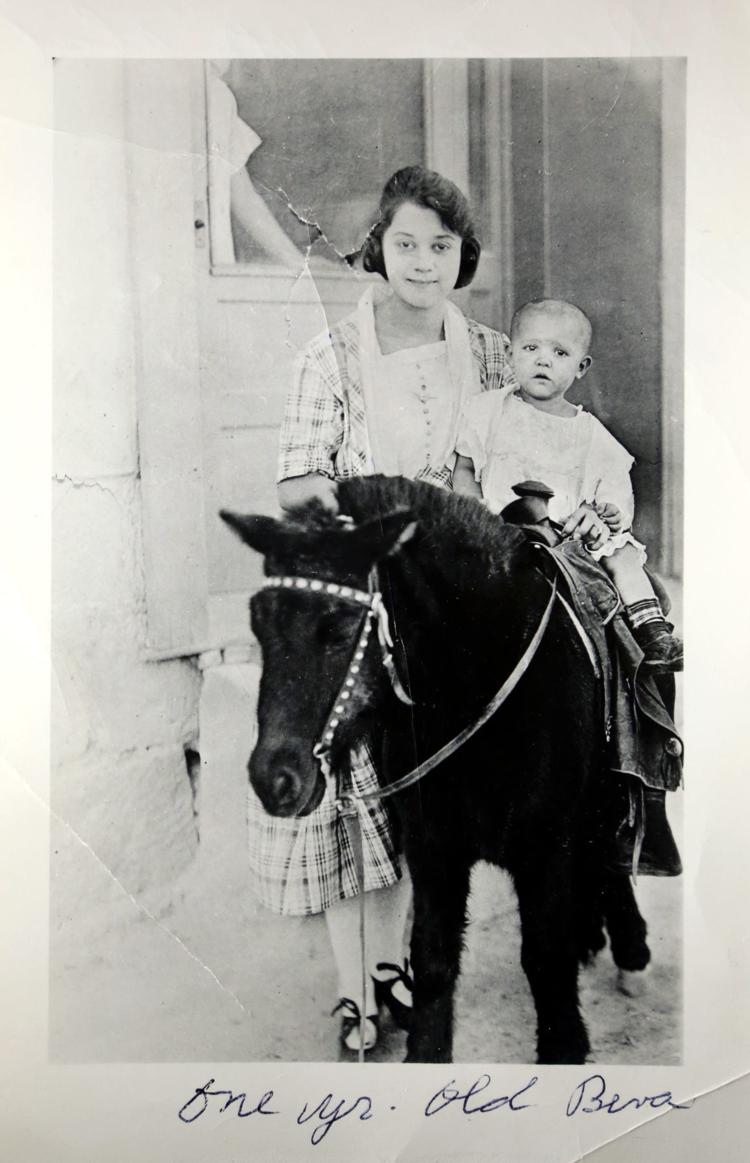 "I loved it when all the neighborhood musicians would sit out at night on the porch and we'd all play instruments and sing," she recalled.
Whalen remembers her mother died when she was 10, and by then her family had moved to a large, two-story house on South Fifth Avenue, north of East 19th Street. Her father closed the bakery and grocery store, and Whalen helped run the house while attending Safford Elementary and Tucson High schools.
She worked as a dental assistant in Tucson and also was a Spanish interpreter for doctors. She met Frank Whalen, and the two married and reared two children. She has two grandchildren and two great-grandchildren.
Whalen continued her involvement in community service for decades, raising money for various causes, including St. Elizabeth of Hungary Clinic. During her fundraising work, she befriended television star Michael Landon, whom she met through Robert Shelton, founder of Old Tucson Studios. Whalen also was a member of numerous social clubs, including Club Recuerdo, whose honorary members were DeMeester and childhood friend Eduardo "Lalo" Guerrero, a singer and composer of Mexican music.
As Whalen reflected on her life, she said: "Always try to be happy and make others happy."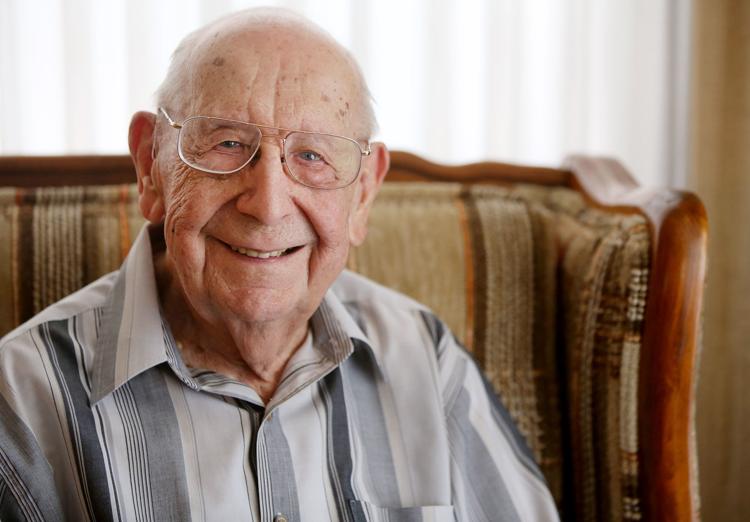 Gordon Cheeseman
As a boy, Gordon Cheeseman labored on the family's 240-acre farm near the small town of Shannon, Illinois, where his parents raised Hereford cattle for breeding.
He described toiling during the threshing season from sunrise to sunset and learning life values and the importance of the work ethic.
After high school, he enrolled in radio school in Chicago and was hired at radio station WDAN in Danville, Illinois. It was at the station where he met his future wife, Cornelia. The couple married in 1943 and reared two children, and Cheeseman has one grandchild.
Cheeseman, who turns 100 on Aug. 3, was a member of the technical staff at the station, which featured local musicians, played popular tunes and where years later he met Dick Van Dyke, a radio announcer and a show co-host. Van Dyke's brother, Jerry, also played music at the station, and both later became television stars. The Van Dyke brothers grew up in Danville.
After working at the station for two years, Cheeseman enlisted in the Army and worked in communications, attending radio and radar schools before his assignment as a radar man on a B-24 bomber, protecting convoys headed to England from German submarines.
He became a commissioned officer and continued supervising soldiers who repaired radios, telephones and teletypes in the Pacific, and later was assigned to a Signal Corps army post in Japan before returning to the states and receiving an honorable discharge in 1946.
His experience led him to a job in 1947 with the Bell System in Champagne, Illinois, working on the mobile radio telephone service, which was the beginning of cellphones. His abilities led him to work for NASA on Project Mercury, the first human spaceflight program to put a man into Earth's orbit, in 1958. There were six flights, and the astronauts were Alan B. Shepard Jr., Virgil I. Grissom, John H. Glenn Jr., Scott M. Carpenter, Walter M. Schirra and L. Gordon Cooper Jr.
"We built 18 tracking stations around the world that followed the astronauts in space," explained Cheeseman, recalling his historic work while sitting at the dining room table of his north-side home with his second wife, Wilma, who listened intently.
After Mercury, Cheeseman was hired to work on the Ballistic Missile Early Warning System, a radar system built by the United States during the Cold War to give early warning of a Soviet nuclear attack. There were stations in Hawaii, Greenland and England that were pointed toward Russia, and all the stations were connected to the North American Aerospace Defense Command, or NORAD, in Colorado Springs, recalled Cheeseman. His work included installing communication systems from England to NORAD.
Cheeseman's expertise also brought him to Fort Huachuca in Sierra Vista, where he installed communication systems around missile silos in Southern Arizona. He retired in 1978 and moved to Tucson in the 1980s. As he reflected on his life, Cheeseman said: "I give thanks for my many blessings."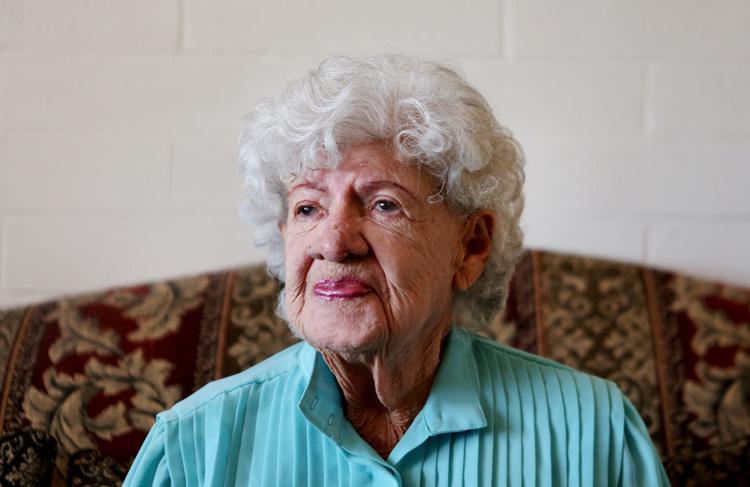 Erma Quiroz
Erma Quiroz, who turns 100 on Dec. 30, can trace her family history back to the 1800s when her ancestors owned and operated the Sierrita Ranch, a cattle ranch southwest of Tucson in the Three Points area. The family history, including that of her parents, is documented in "Los Tucsonenses: The Mexican Community in Tucson, 1854-1941" by Thomas E. Sheridan.
"On the cover is my aunt, my dad's sister," said Quiroz of the book, leafing through it while sitting on a sofa in the living room of her central Tucson home.
The photo is of Maria Adelo Soto as a young girl, posed holding a staff and wearing a gown and crown as queen of Las Fiestas Patrias, or Patriotic Holidays. In this case, she was crowned queen for the celebration of Mexico's Independence Day, said Quiroz.
Quiroz said she is proud of the ranching roots of her father, Robert Carrillo Soto, and her mother, Artemisa Ortiz. The couple, who reared four children, eventually moved to Tucson, and their daughter, Erma, was born at St. Mary's Hospital. Her father went to work as a salesman at Baffert-Leon Wholesale Grocery Co.
After attending Safford and Saints Peter & Paul Catholic schools and graduating from Tucson High in 1936, Erma married Randolph "Buck" Quiroz in 1937 and moved to Los Angeles, where her husband bought a sign-painting business. He sold the business and returned to Arizona in 1943, and the couple bought a 3,000-acre cattle ranch and cotton fields in Eloy from Erma's father, following in his footsteps.
"I loved working in the open space and raising my son and daughter on the ranch," said Quiroz. "I was young and full of energy." She now has six grandchildren and two great-grandchildren.
The cattle operation produced white-face black Angus brahma, and she also helped her husband till 300 acres of cotton fields. Much of her labor was hauling trailers of cotton by truck to the gin in Eloy.
Her daughter, Sylvia Corrales, 70, who takes care of Quiroz, said she and her older brother, Randy, a retired homicide detective from the Los Angeles Police Department, would haul water from a well and chop wood for their mother to cook meals on a wood-burning stove.
The family used a generator to provide electricity for their ranch house, and they planted gardens and built a grotto for the Virgin of Guadalupe.
"Every Sunday we had company at the ranch. We had cookouts for friends and family, and we enjoyed the food we planted — chile, corn, watermelon and cantaloupe," said Quiroz, smiling as she told the stories.
The family sold the ranch in 1976 and moved to their Tucson home. Quiroz said her husband died of cancer in 1978. "Life keeps going and we must, too," said Quiroz, who says she danced until she was 93.
Contact reporter Carmen Duarte at cduarte@tucson.com or 573-4104. On Twitter: @cduartestar