Deborah Peterson chokes up when she talks about her five children doing remote learning.
"My kids are just sad," she says, lowering her sign that reads, "More classroom less class zoom." "Their teachers are teaching them well, but they miss their friends."
Peterson loves her kids' teachers in the Marana Unified School District, but the children are having a hard time with remote learning and the shy ones are stifled, she says. Her husband is a dentist and he interacts with people all day.
"The risk to me doesn't feel strong enough for these measures," she says. If there was stronger evidence of kids getting sick, she would feel differently, but says "until that reality presents itself, I don't see it as a real likelihood."
Peterson was one of more than 150 people, many of them with children in Tucson public schools, gathered on the steps of the Pima County administration building in downtown Tucson on Tuesday, Sept. 8 — the second protest calling for schools to reopen in the week since the area met the state's benchmarks to begin offering hybrid learning.
Although the Arizona Department of Health Services' three benchmarks have been met, the Pima County Health Department has an additional six, two of which are still in red. Last week, health department officials urged school superintendents to hold off on opening schools.
As of Sept. 3, more than half a million children had been diagnosed with the coronavirus nationwide — representing nearly 10% of all cases, according to the American Academy of Pediatrics. The AAP has said that at this time, it appears severe illness due to COVID-19 is rare among children.
Arizona accounted for more than 25,000 of those cases noted by AAP on Sept. 3, making up more than 12% of the state's cases. The AAP data also shows 784 people 19 years old and younger had been hospitalized in relation to COVID-19 and 11 had died.
Many of the parents protesting say they want full-time school, not the hybrid version that many school districts are planning and state and local health officials are recommending, with kids going in two days a week and doing remote the other days.
The Star talked to parents with children in Vail, Marana, Catalina Foothills and Tucson unified school districts at Tuesday's protest, who want schools to open. Most of them had similar reasons. They said their kids are depressed, disengaged, miss their friends, miss school sports and extracurricular activities.
Many say not being in school is worse than the repercussions of the virus.
"The science is out there. It doesn't really affect children that much," says protester Zach Snyder, who stays at home with his young children while his wife works as a nurse.
Like many of the protesters, Snyder says teachers who are older should have an option to continue teaching remotely, but others should return to the classroom.
"Everyone else is out there working," he says.
Snyder, who wasn't wearing a mask at the protest, said he is willing to negotiate on how schools open, but wants his school-age child to go full time.
Although there has been a local and statewide outcry from teachers to hold off on reopening until health officials say it's safe, some protesters say that many teachers would welcome a return to the classroom.
Shannon Federoff, a STEM teacher at Vail Academy and High School, is one of these teachers. She's frustrated at the limits of remote learning.
She also says the recommendation to hold off on reopening is political, but when asked what the political advantage might be, she says she's not sure.
Many of the parents at the protest suggest that the county health department has something to gain politically from recommending schools hold off on reopening.
TUSD first-grade teacher Nicole Keel also wants schools to open. Keel said she wants to go back into the classroom now. She thinks some of her colleagues do as well but are afraid to speak up.
Keel also has a son in the district, and she said he's depressed and wants to see his friends.
"More people need to stand up and say this is what's best for our kids," she said.
"Mustang Stampede"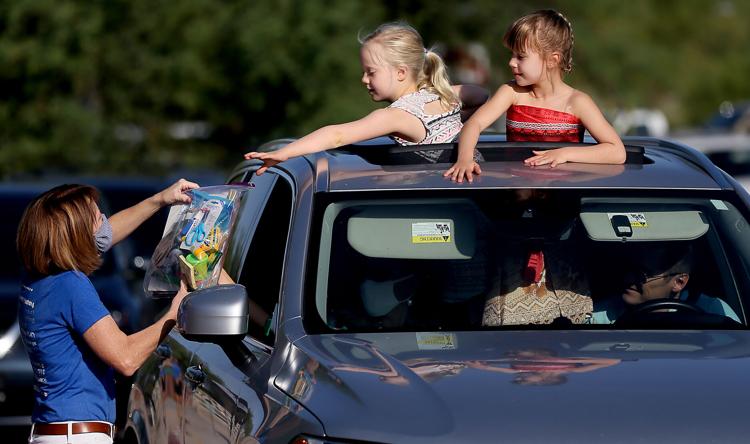 First Day of School, John B. Wright Elementary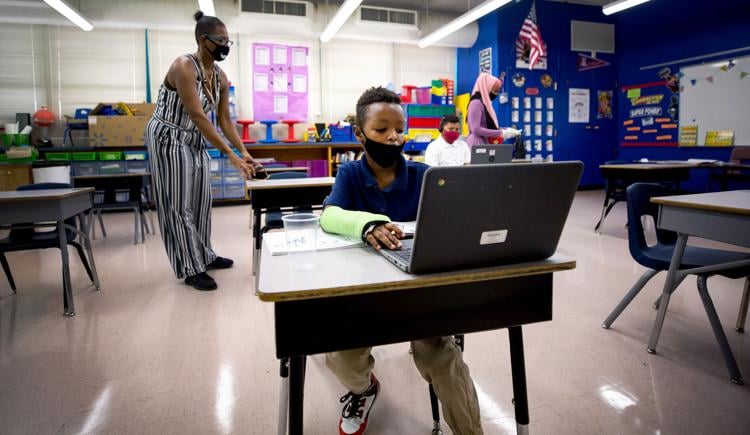 "Mustang Stampede"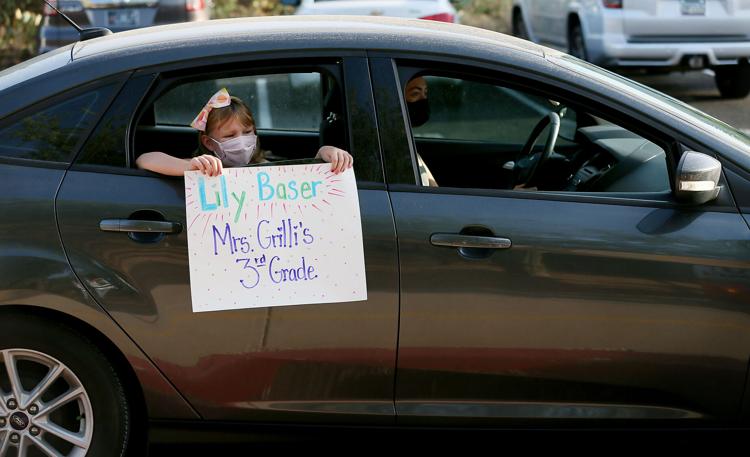 "Mustang Stampede"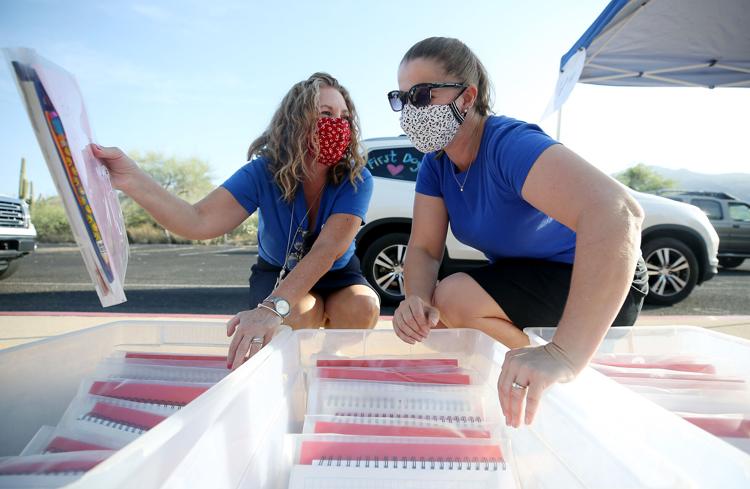 "Mustang Stampede"
"Mustang Stampede"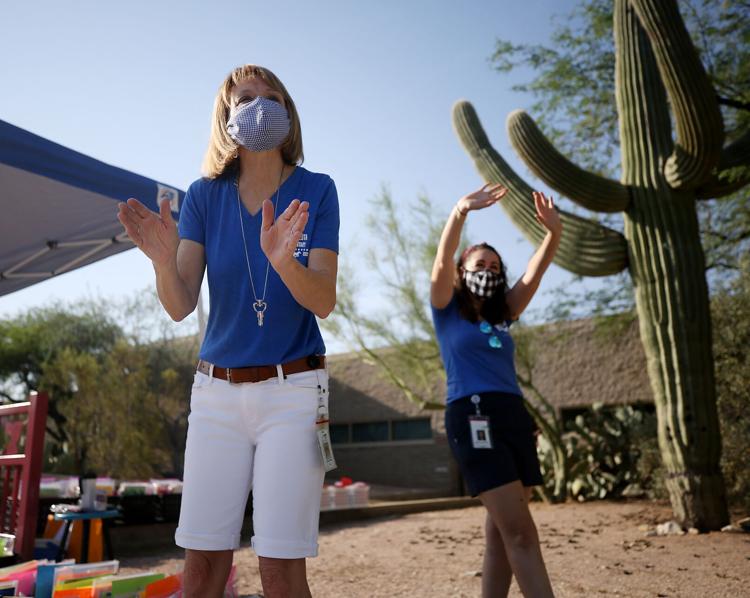 "Mustang Stampede"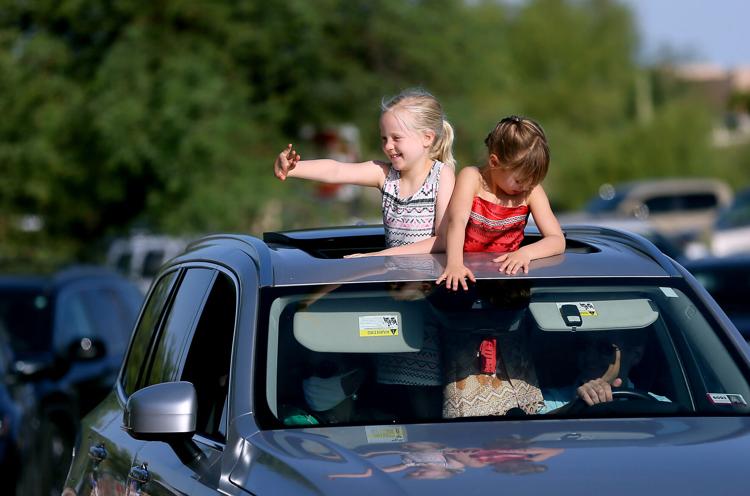 "Mustang Stampede"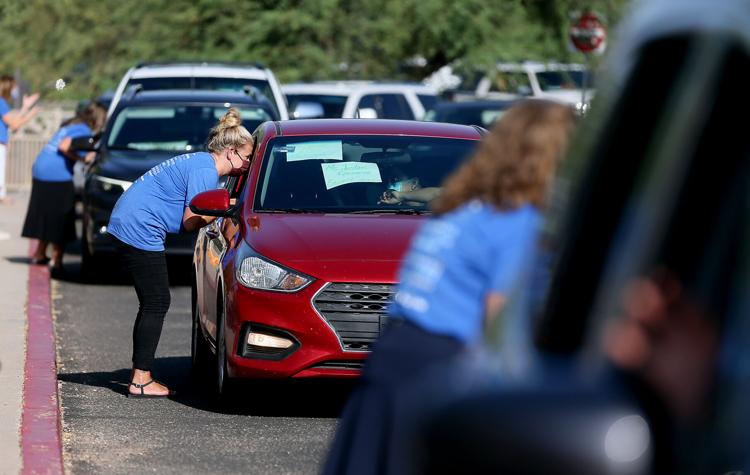 "Mustang Stampede"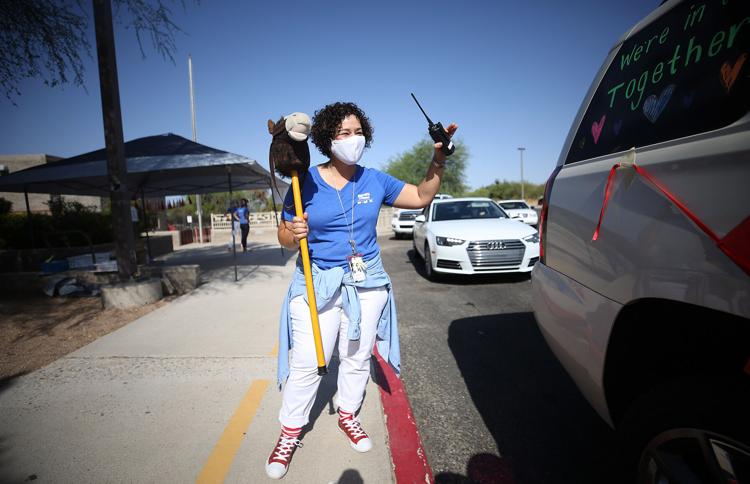 First Day of School, John B. Wright Elementary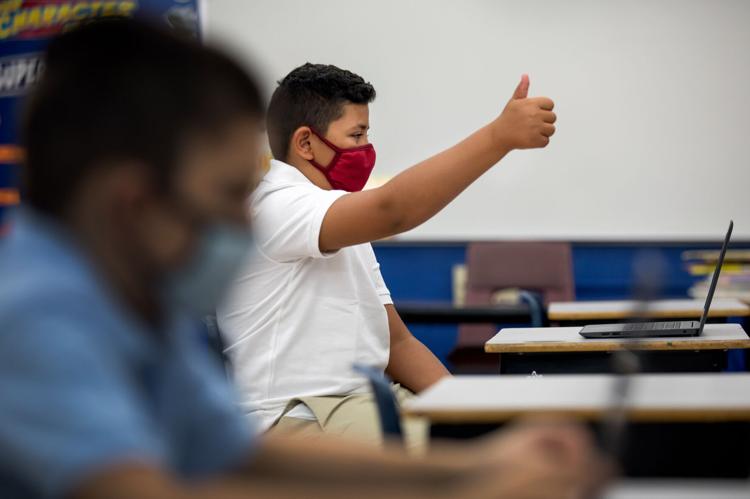 First Day of School, John B. Wright Elementary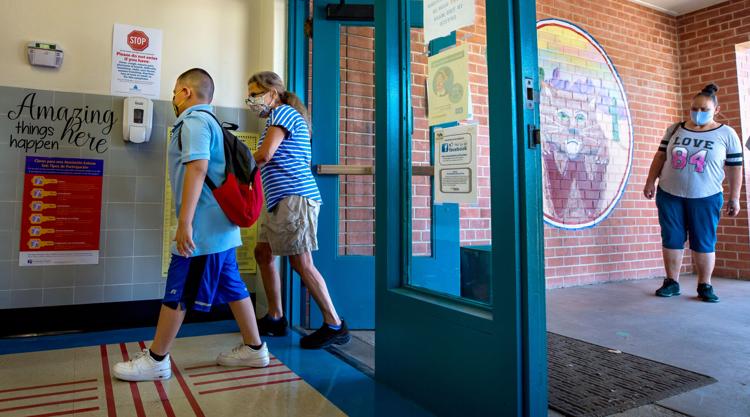 First Day of School, John B. Wright Elementary