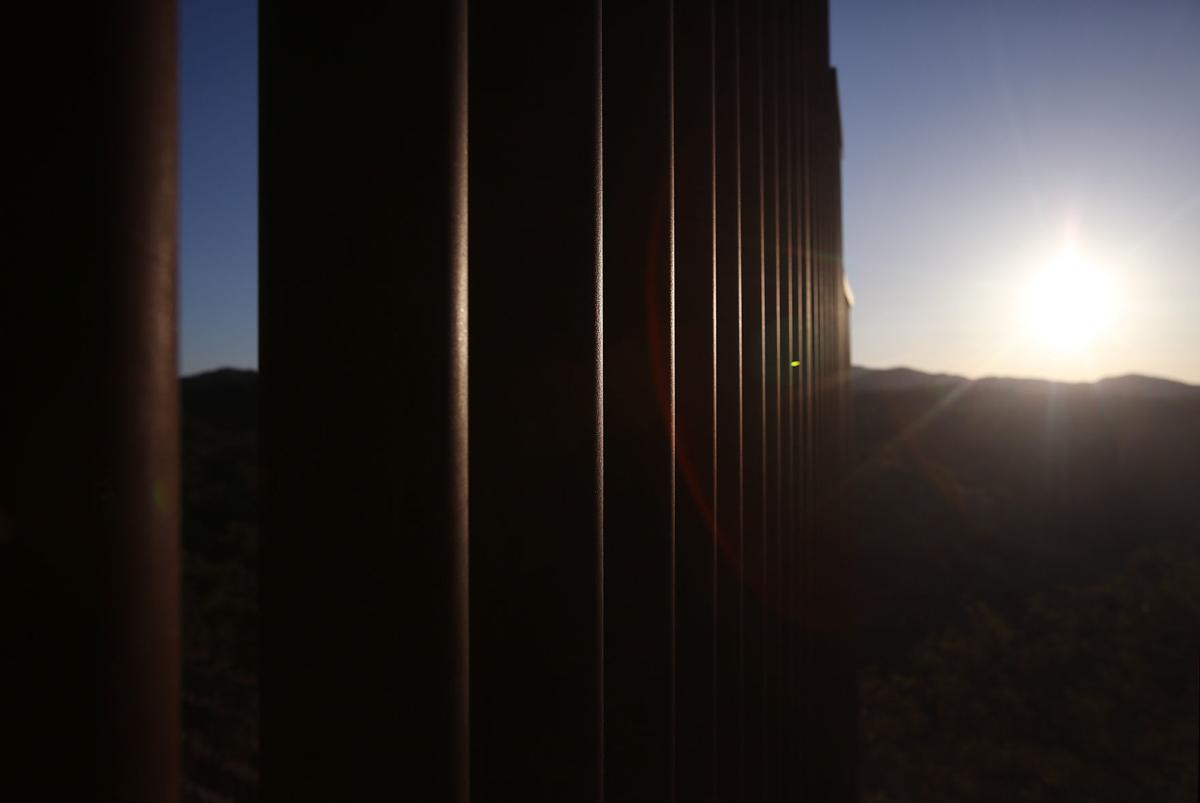 Artists, activists and academics from the Southwest and beyond will gather in Tucson to explore what movement across borders means.
In Transit/En Tránsito consists of three linked events, all centered around an art exhibit that will run through early March at the University of Arizona Museum of Art. The exhibit features print work, sculptures, and multimedia pieces from acclaimed artists and photographers, who explore themes of trans-border migration and human rights. An accompanying reception and symposium in early November will give the artists, as well as other academics and activists, a chance to talk about their work in depth.
"I think it's really easy for people to think of the border as just one line that you step across," said Kaitlin Murphy, a professor in the UA Department of Spanish and Portuguese and one of the co-organizers of the events. "But one of the things that the exhibition makes clear is that the border is this much bigger, broader space, and for many of the people who make it across the U.S.-Mexico border their journey actually starts months and miles earlier."
The featured artists include Moysés Zúñiga Santiago, a Mexican photojournalist based in the Chiapas region whose photographs of migrants have been featured by major media outlets including The Associated Press, and Postcommodity, an award-winning indigenous art collective based in the U.S.-Mexico borderlands whose work has been exhibited all over the world. Top scholars of art, border politics, and Latin America, from the UA as well as other U.S. universities, will also speak at the lecture and symposium.
"People tend to think that academic stuff is just for academics, but (with this event) we want to create spaces for all different people from our community to get involved," said Anita Huizar-Hernández, also a professor in the UA Department of Spanish and Portuguese, who co-organized the event with Murphy. Huizar-Hernández says that the community reception of the art exhibit, which has been running since September, has been very positive. She believes it has offered people different perspectives of migration and human-rights issues.
While Murphy and Huizar-Hernández said that In Transit/En Tránsito is a one-time event, it's important to continue to hold community events that explore these themes, especially given the political rhetoric surrounding the border and immigration.
"The project will continue growing in different ways," Huizar-Hernández said.
Emily Ellis is a journalism student at the University of Arizona and an apprentice at the Arizona Daily Star. Contact her at starapprentice@tucson.com.