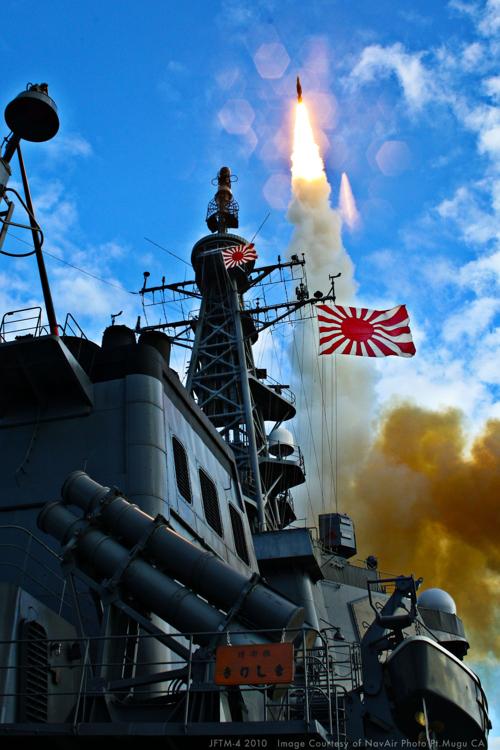 Tucson-based Raytheon Missile Systems has been awarded contracts worth more than $2 billion for its newest ballistic-missile interceptor and its first multiyear contract for a multipurpose naval missile.
The company was awarded a contract add-on worth $1.02 billion for production of its newest ballistic missile interceptor, the Standard Missile-3 Block IIA, according to a Defense Department contract notice.
Raytheon also was awarded a five-year, $1 billion U.S. Navy contract for its Standard Missile-6 — a naval missile designed for air defense and adapted to also hit surface targets, including moving ships.
The SM-3 Block IIA production contract from the U.S. Missile Defense Agency — expected after two successful intercept tests last year — calls for Raytheon to produce 62 Standard Missile-3 Block IIA interceptors for the U.S. and foreign sales to Japan.
The deal finalizes a tentative fiscal 2018 production contract worth $650 million, awards $590 million for fiscal 2019 production of the SM-3 Block IIA that had been held up due to technical issues, and adds a $436 million contract option for fiscal 2020 production.
The Navy contract for the SM-6 awards Raytheon $1.03 billion for full-rate production of the missile and related parts through October 2026.
Raytheon officials previously said they had tentative agreements for multiyear buys of the SM-6, as well as the SM-3 Block IB, which together the Pentagon estimated could result in cost savings of more than 13%.
More than half of the work on the SM-6 contract will be performed at Raytheon facilities in East Camden, Arkansas and Huntsville, Alabama, with the rest divided among several sites, including Tucson, the Pentagon said.
The add-on to the SM-3 Block IIA contract brings its potential total value to nearly $2.5 billion, the Defense Department said.
Co-developed with Japan, the SM-3 Block IIA is a larger, faster and longer-range version of the SM-3 Block IB. The current version is used with the mainly sea-based Aegis Ballistic Missile Defense system to counter short- to intermediate-range ballistic missiles.
In August, the State Department approved a proposed foreign military sale to Japan involving up to 73 SM-3 Block IIA interceptors at an estimated cost of $3.3 billion.
The fiscal 2018 production contract for the SM-3 Block IIA had been held up after consecutive failed intercept tests in June 2017 and January 2018.
But the missile hit its mark in a ship-based test against a medium-range ballistic missile target in October 2018, and intercepted an intermediate-range target from a land-based launch site in Hawaii two months later.
Last month, the Missile Defense Agency removed restrictions on a fiscal 2018 production contract for 24 SM-3 Block IIAs, including four for Japan, and increased the contract amount to $654 million.
Raytheon's growing missile-defense business is a major reason the company has added more than 2,000 Tucson workers in a major expansion launched in 2016 and has announced it will add an additional 1,000 jobs.
Raytheon Missile Systems is Southern Arizona's largest employer, with more than 13,000 workers at sites around Tucson.