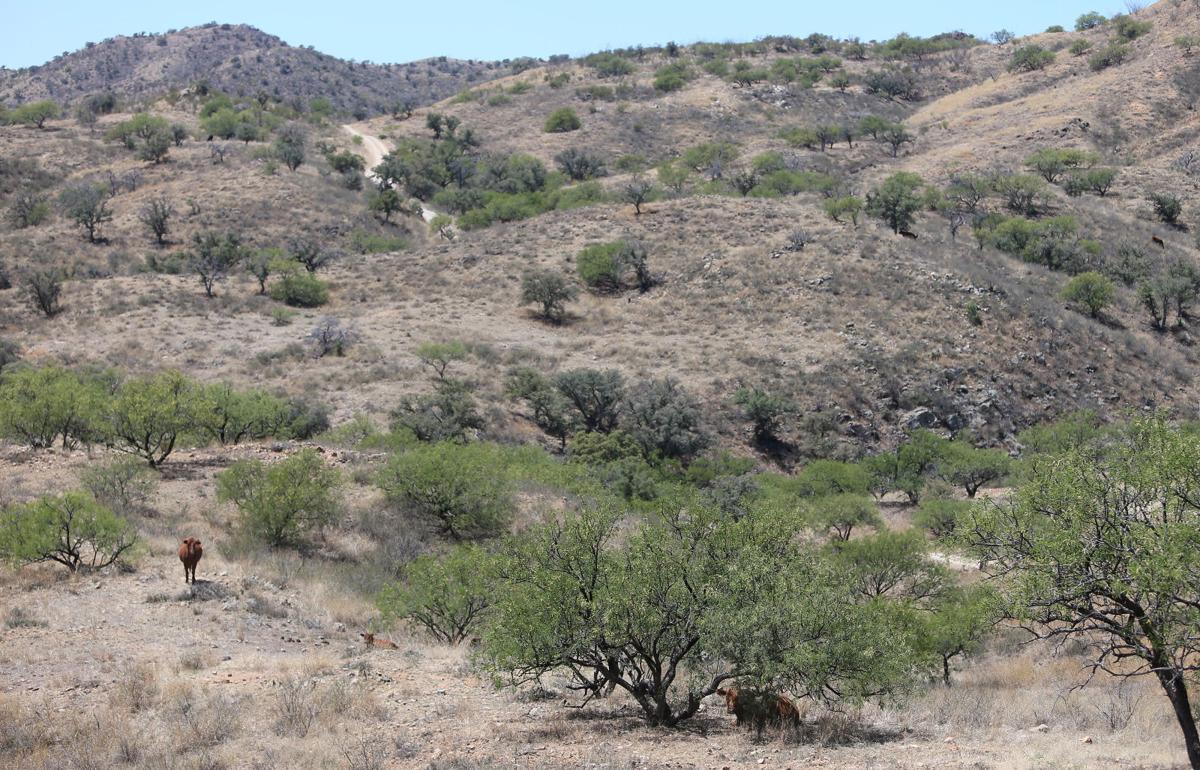 The agent was involved in a shooting incident about 4:30 a.m., officials said in a news release. Jim Chilton, a local rancher, said he was told by the Border Patrol that the agent was by himself and struck in the hand, leg and into his protective vest, "which worked, thank God," he said. "How he got from that state to be rescued, I have no idea."
The agent, whose name hasn't been released, was taken to a hospital where he was in stable condition, said Art Del Cueto, president of the local chapter of the Border Patrol Union.
The agency said several people were taken into custody.
The shooting happened in the Chimney Canyon area, about 10 miles from the border and close to Chilton's ranch house in an area frequently used by drug and people smugglers.
"Chimney Canyon is a wide canyon which undoubtedly has cartel scouts on the mountains that guide drug packers and individuals just trying to get into the U.S.," Chilton said, adding that he has seen increased traffic in the area during the last couple of months.
Chilton ranches 50,000 acres that include a remote stretch of the Arizona-Mexico border in the Altar Valley.
The Border Patrol has released very little information about the incident, citing the ongoing investigation. A news conference initially scheduled for 4 p.m. Tuesday was postponed until Wednesday morning. The FBI and Customs and Border Protection's Office of Personal Responsibility are involved in the investigation.
The shooting comes a day after officials at the Nogales Border Patrol Station unveiled a new stone monument honoring fallen Borer Patrol Agent Alexander Kirpnick, who was killed in the line of duty 20 years ago on June 3, 1998.
Kirpnick was fatally shot near Nogales while attempting to arrest a group of drug mules, the agency said in a news release. Agents and Kirpnick's family members took part in a private ceremony held in Potrero Canyon, where the shooting occurred.
Since the Border Patrol's inception May 28, 1924, 127 agents have died in the line of duty nationwide —12 of them from the Tucson Sector, which includes most of Arizona.
Kirpnick was one of two agents shot by drug smugglers and bandits in Arizona in the past two decades. The other agent was Brian A. Terry, whose killing in 2010 sparked national controversy when it became known that two guns found at the scene were sold by a Phoenix-area dealer to a suspect involved in a Bureau of Alcohol, Tobacco and Explosives "Fast and Furious" investigation.