George Kalil, president of Kalil Bottling Co. who grew up learning the business from his father and grandfather, died Wednesday night. He was 81.
"He died at his home after an illness," said his younger brother John Kalil, 67, a company vice president and general manager.
To many long-time University of Arizona basketball followers, George Kalil was one of Tucson's most visible basketball fans. Kalil did not miss a Wildcats' road trip for more than 30 years, and, until recently, regularly sat in the first row immediately behind the UA bench at McKale Center.
The younger Kalil said George was his mentor. "He taught me everything from production to warehousing to selling. And, the most important part was building relationships with everyone," said John Kalil.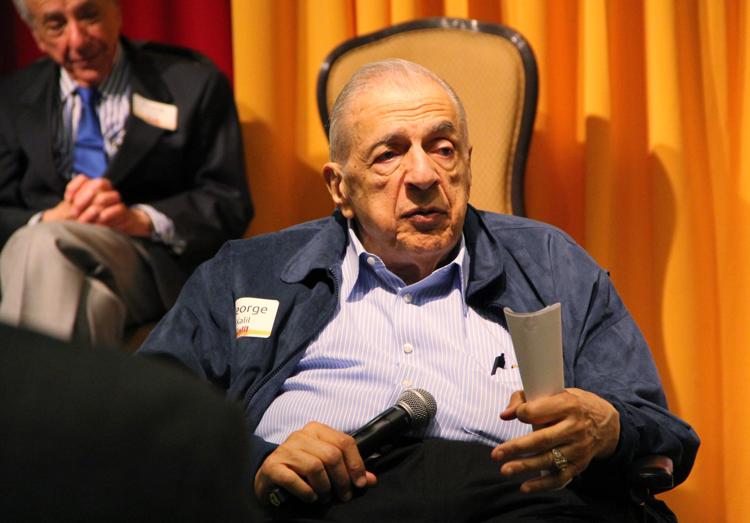 "The thing with George is that he knew so many people and he was in love with the bottling industry, and following the UA basketball team was his vacation," said his brother.
"He was on '60 Minutes' back in the '80s. A crew came to Tucson and filmed George in his office at 931 S. Highland Ave. about the beverage industry. That was very significant. They spoke to an independent bottler about issues in the industry," recalled John Kalil.
In 1948, the brothers' father Fred, and their grandfather, Frank, founded Kalil Bottling Co. in Tucson, according to the company's website. The original building was on Fifth Street and Frank and his wife lived in the house next door, their kitchen serving as the original syrup mixing room.
More than seven decades later, Kalil Bottling operates out of four locations and across the Southwest, with the support of more than 700 employees, third- and fourth-generation family members, and a large truck and vehicle fleet, states the website.