The Rotary Club of Tucson is cruising into fall with a turbo-powered signature fundraiser: the 12th Annual Tucson Classics Car Show at 10 a.m. on Saturday, Oct. 20 at The Gregory School, 3231 N. Craycroft Rd.
"It has really become a fall tradition here in Tucson. We have tremendous brand recognition . . . after people attend the first time, they tend to be repeat customers, so to speak. They have the opportunity to see more than 400 classic cars, and we also seek out car owners with exotic or very rare cars and things of that nature. Every year it seems as though we have been able to bump up the quality, if you will: We get a little bit better and a little bit better," said Bruce Jacobs, chair of the event.
Aside from providing an opportunity for car enthusiasts to showcase their vehicles at the family-friendly event, Tucson Classics has funneled more than $1.2 million into local nonprofits. This year's goal is to raise at least $200,000.
Proceeds from the event will be shared primarily among five local nonprofits chosen by Rotarians: Make Way for Books; Southern Arizona Research, Science and Engineering Foundation (SARSEF); Wright Flight; Job Path; and Interfaith Community Services.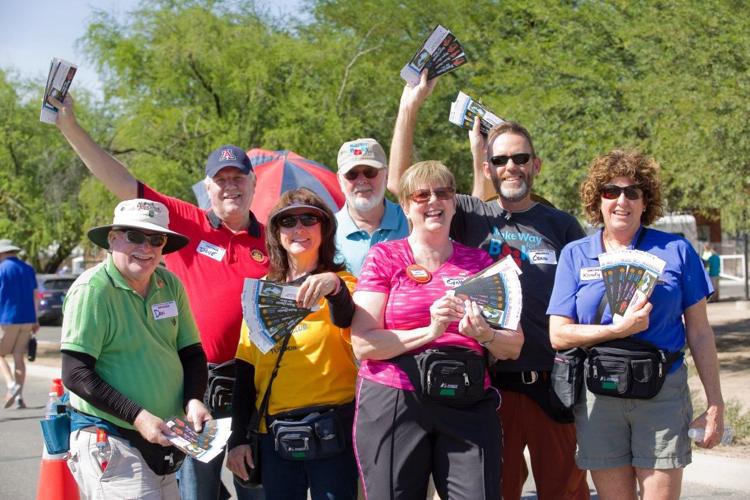 "We are also able to fulfill other small requests for grants throughout the year with the proceeds from Tucson Classics. The entire net proceeds from the event go back to charities in the community," said Jacobs.
Jacobs said that beneficiaries undergo a rigorous selection process.
"These are all very deserving charities. During the charity selection process, we not only look at the impact we can have, but we make sure our money is going to charities that have very low administrative costs so we are not paying administrative fees. We know the money is going to directly impact the area of work for each charity," Jacobs said.
The chosen charities reap more than just financial benefits, according to Frank Velásquez Jr., executive director of Job Path, which provides education and job training in high-demand careers in an attempt to help low-income individuals achieve financial independence.
"Rotary Club of Tucson has a wide reach in the community with a huge network in different areas and the exposure is just great. We have received three grants this year as a result of a Rotarian who came to an on-site visit and said, 'How does everyone not know about you?' We say that we are 'a well-kept secret' in the county. The county and city support us, but the larger community is just beginning to know us and we are excited about that," Velásquez Jr. said.
He emphasized that Rotarians were impressed by the 90 graduation rate and 89 percent job attainment rate (ability to attain a job in their field of study within six months of graduation) among Job Path's 300 participants. Participants receive training in 18 programs ranging from registered nursing and other health-related specialties to aviation technology and technical fields such as welding, plumbing and HVAC.
"Honestly, our greatest outcome is the increase in post-training wages. Participants come into our program making $9,000 annually on average and in less than two years of training they are making $42,000 annually, and that $33,000 is life-changing. They are making a living wage and that is really compelling for Rotary Club of Tucson," Velásquez Jr. said.
The value of both publicity and support from the Rotarians can't be overstated, according to Liz Baker, deputy director of SARSEF, which offers science and engineering projects and educational outreach to about 135,000 students in kindergarten through grade 12 annually.
"We are in a period of growth right now and this is unrestricted funding, which is rare for nonprofits. When we receive the funds, we will be able to expand our programming by hiring additional staff, which is wonderful. Our outreach services specifically impacted 66,000 students last year and we would like to reach every student in Southern Arizona. It is going to take a lot of work, but we will get there and it is great that the Rotary Club of Tucson is willing to invest in our mission," Baker said.
Belief in the charities' missions is often incentive for the car enthusiasts as well, said Alex Jacome, a former Rotarian who has exhibited at least one car at every Tucson Classics Car Show and will continue the tradition this year with his 1973 El Camino.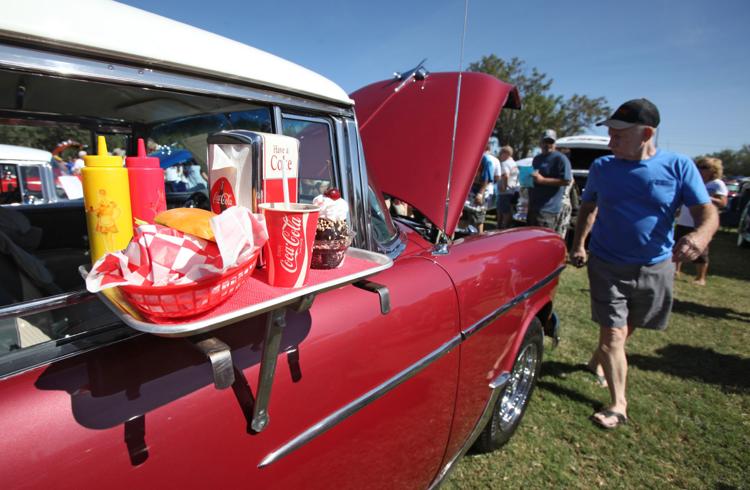 "It is important to give back and the Rotarians do the best job out of all the civic organizations. They put their money where their mouths are. . . it is very fulfilling to know these charities are making differences in the lives of kids and people through job training programs and other programs," Jacome said.
Dale Dixon, who will exhibit his rare 1931 Chevy Five Window Coupe for the 12th consecutive year, agreed that the entire experience is centered around camaraderie and community.
"I really enjoy the show. It is a perfect time of year in a beautiful venue and the organization that the Rotary Club provides is absolutely first class. It is a great day with really impressive cars on display to benefit some great causes," Dixon said.