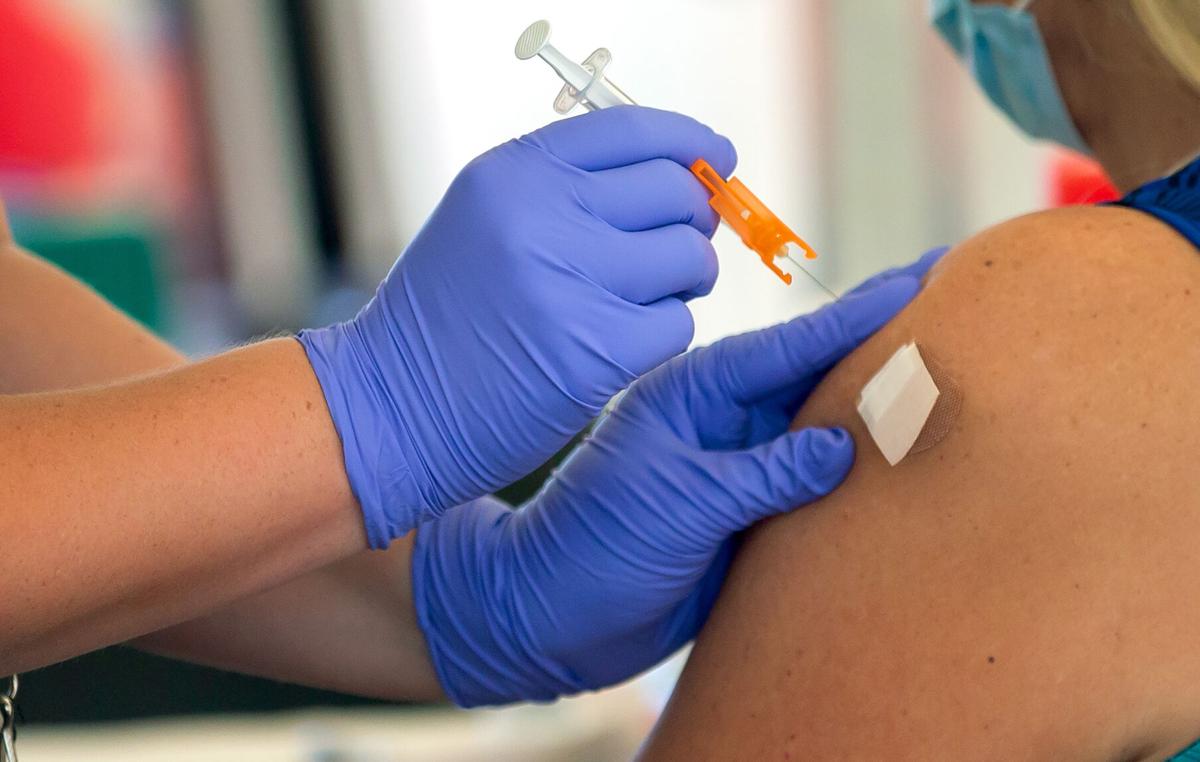 The city of Tucson is continuing to pause enforcement of five-day suspensions for unvaccinated employees, but only tentatively.
As the City Council keeps an eye on pending litigation challenging the law blocking it from enforcing its vaccine mandate, the body gave direction to City Manager Michael Ortega to look into implementing other COVID mitigating factors, such as weekly testing and masking requirements for unvaccinated employees, as well as incentives for those who are vaccinated.
The City Council voted on Aug. 13 to mandate vaccines for all city workers. Those who violated the mandate were subject to a five-day suspension, but any enforcement of that discipline was paused after a Sept. 7 decision from state Attorney General Mark Brnovich that said the mandate is illegal.
Brnovich argued the mandate violated SB 1824, a statute approved in June by state lawmakers that bans local governments from mandating vaccines.
Even though that law doesn't take effect until Sept. 29, the attorney general said Tucson's vaccine mandate is still illegal, stating that "it is self-evident that any negative side effects of a vaccine will not be undone merely on the general effective date of legislation."
If the attorney general finds that a local law violates state statute, state law says the treasurer has to withhold most of the community's state shared revenue dollars. The city estimates it receives about $120 million of those funds a year.
But as the Arizona School Boards Association challenges the law prohibiting vaccine mandates in court, the city hopes the outcome will give it the legal means to challenge Brnovich's findings.
Ortega reported the city has 3,273 fully or partially vaccinated employees — nearly 83% of the workforce. About 684 employees remain unvaccinated, he said, with 518 submitting accommodation requests for medical or religious reasons.
But 166 employees have told the city they will not get vaccinated or have not filled out a vaccine attestation form. Those unvaccinated employees won't face suspensions, for now, but will miss out on incentives for vaccinated employees while being subject to more stringent COVID mitigation policies.
"By pausing (enforcement of the vaccine mandate), we're not saying we're eliminating the notion of discipline ... what we're pausing is the implementation of it while the litigation plays out," Councilman Steve Kozachik said. "But the city manager is continuing to look into all these other options as things that we can implement, irrespective of the litigation."
The City Council directed Ortega to look into implementing weekly testing for unvaccinated workers. The city manager also said he's "exploring the mandatory use of masks" for unvaccinated employees on the job.
Ortega will also consider requiring new city hires to be fully vaccinated, as well as current employees seeking a promotion or city-funded traveling and training opportunities.
The city manager will look into withholding future raises or salary adjustments from unvaccinated employees, while vaccinated workers could be eligible for one floating holiday and restoration of 80 hours of pandemic leave.
"I really just want to express appreciation for our employees who overcame whatever hesitancy or barriers had previously kept them from getting vaccinated and for making the decision to do that, and I'm proud of our workforce," Councilwoman Karin Uhlich said.