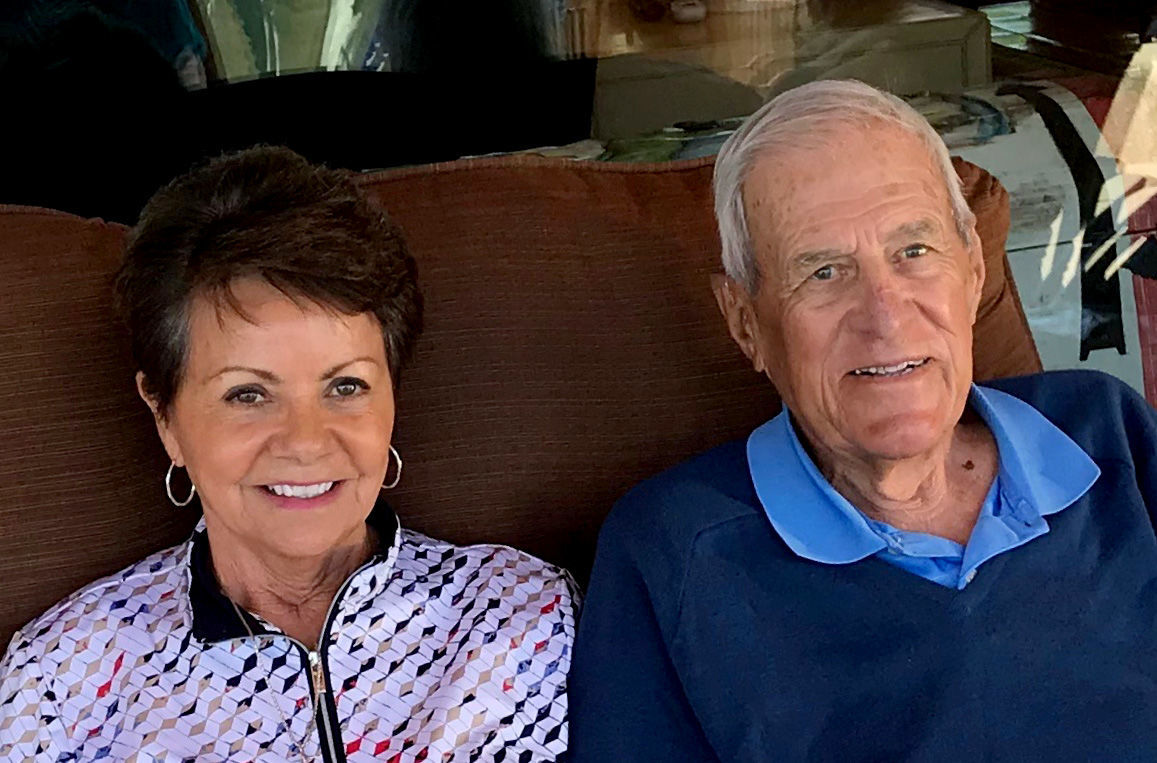 Theresa Masterman has been trying to get her husband out of Tucson and back home to Kelowna, British Columbia, for days now, but the lack of tests for the coronavirus is making it impossible.
Jack Masterman, 89, fell at their Tucson home and was taken to Tucson Medical Center on March 14 after developing pneumonia. There's been a bed waiting for him at a skilled nursing rehabilitation center near their home in Canada for four days now, but Theresa Masterman can't get him there because either the air ambulance company or the facility in British Columbia — or both — want a negative test first.
Since her husband does not have any virus symptoms, he's not a testing priority in the U.S. Theresa Masterman is worried about losing the bed back home and she's distraught about not being able to visit him since TMC imposed its no-visitor rule.
"I feel that we are being held hostage," she said. "You'd think they'd do it for inpatient."
She says she's been getting "mixed messages" about what's needed for this to work. She's called everywhere she can think of in Canada to see if she could get a test sent down, but nothing has materialized.
"I haven't seen him in five days," she said. "It's just horrible."
And once they are home, she can't see him for another 14 days while she's in quarantine.
A commercial flight is out of the question, she said, because while her husband is stable enough to travel, he's too weak to stand on his own.
Theresa Masterman said Dr. Andres Molina and the TMC case manager, Kristen Moorehead, have been wonderful and compassionate and tried to help, but nothing has been workable.
"At TMC, we strive to care for the whole person with compassion every step of the way," wrote Julia Strange, TMC HealthCare's vice president of community benefit, in an email response to the Arizona Daily Star.
"When it comes to COVID-19 testing, we are following county and state guidelines. Unfortunately, at this point in time, testing is not readily available for people who do not meet testing criteria. TMC does pursue private testing when indicated. We are working hard to make sure all of our patients get the care that they need."
The couple had planned to take a flight out of Phoenix over the weekend before he fell. There are five children, 12 grandchildren and 11 great grandchildren waiting back home, as well as many of their friends who spend winters in Tucson and summers in British Columbia.
Their situation stands in stark contrast from another Canadian couple, Robert and Bev Warner of Green Valley, who were going to leave on April 15 but decided to head out early on a flight to Toronto, Ontario.
They struggled to get through to change their flight at first, Robert Warner said, but then were on their way after quickly packing.
"We had some hand sanitizer and borrowed some disinfectant wipes from friends," he said.
Their flight out of Phoenix was almost full, and uneventful, but arriving at the Toronto airport was the worst, he said.
"The usually quick NEXUS line took us 45 minutes to get through," he said, referring to the border clearance at the U.S.-Canadian border.
They are now self-isolating in their home in Barrie, a city north of Toronto, as required by Health Canada. Friends purchased food for them and left it at the front door.
Get local news delivered to your inbox!
Subscribe to our Daily Headlines newsletter.