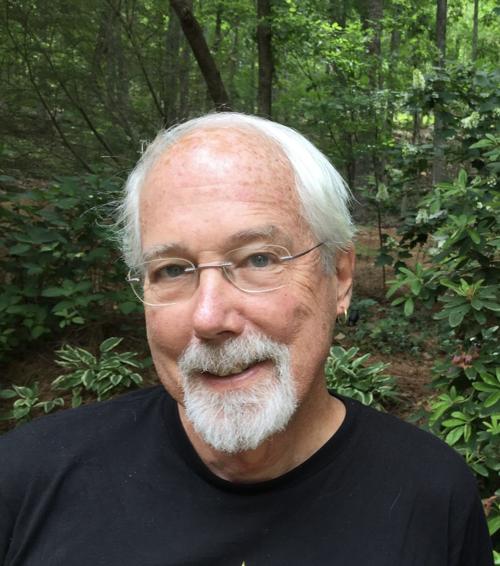 Dr. Stephen D. Thompson, a retired anesthesiologist known for standing up for his principles and his vibrant sense of humor, died Feb. 15 in Tucson. He was 74 years old.
Thompson and his wife, Susan, also a doctor, devoted much of the past two years to helping thousands of asylum seekers from Guatemala, Honduras, El Salvador, and other countries who passed through Tucson.
"He and his wife were the first people in the door and the last people out," said Diego Piña, program manager for Casa Alitas, a Catholic Community Services program that oversees much of the local effort to care for asylum seekers.
They made sure everyone at Casa Alitas was "treated with the utmost respect and care," Piña said, including making sure volunteers "double-check, or even triple-check at times," that anyone with a medical issue was doing well.
"He was the epitome of what I believe a doctor, a humanitarian aid person, and a human should be," Piña said. "He was a role model for all of us."
Thompson grew up in Indiana and lived in New York and Colorado before moving to Tucson in 1999. He worked at Southern Arizona Anesthesia until he retired in 2013. Along the way, Thompson graduated from Harvard Medical School, and he and his wife traveled the world. They relished cooking, gardening, hiking, cycling and the theater.
Thompson was "incredibly careful" during the coronavirus pandemic, but he eventually was infected and died from a coronavirus infection, said Dr. Anna Landau, a family medicine physician in Tucson and medical coordinator at Casa Alitas. His wife was with him when he died at the hospital.
He had strong principles and an "incredible lust for life," said Tyna Callahan, his neighbor of 20 years. "He was fun, he was irreverent, he was engaging, he was a wonderful friend."
Thompson's principles made him a conscientious objector during the war in Vietnam, Callahan said. Rather than avoid his draft notice, he told military officials he would not fight in the war and "paid the price for it," in the form of a prison sentence.
"He was never afraid to speak his mind and fight for what was right," Landau said. "That was all the way to the very end. He was a force to be reckoned with, in all the best ways."
At the same time, Thompson always found ways to make people laugh "even when we were doing all sorts of incredibly difficult, challenging work," Landau said.
When the Border Patrol released thousands of asylum seekers to Tucson shelters in 2019, local religious groups and nonprofits put out a call for help with medical care. Thompson and his wife answered that call and became fixtures at the former Benedictine monastery. They continued their work when a new shelter opened.
"He really just put his all into everything he did," Landau said. "He was really sort of the soul of what kept things going in so many ways."
Despite the pandemic, the Thompsons "did not hesitate to put themselves out there and really make sure people were taken care of," Landau said.