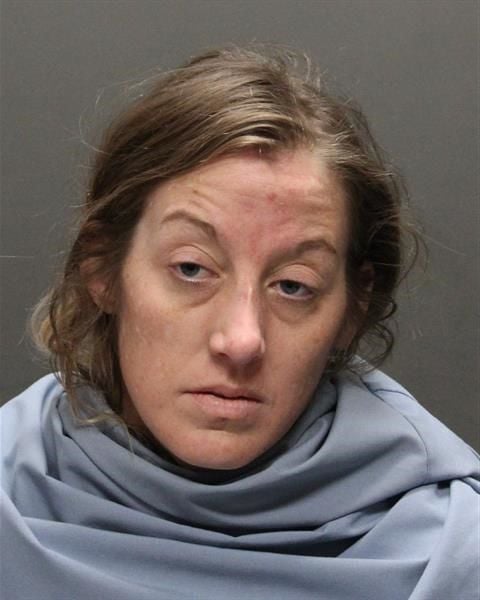 A woman police say was involved in five non-injury hit-and-run crashes moments before running a red traffic light and plowing into a car, killing a woman, is now facing a second-degree murder charge.
Erin Elizabeth Eman, who turns age 33 Aug. 18, faces 21 charges, including possession of methamphetamine and drug paraphernalia, 10 counts of endangerment, aggravated DUI, criminal damage and multiple counts of hit-and-run, according to an indictment filed in Pima County Superior Court.
Investigators said Eman had a suspended driver's license for previous DUI convictions. Court records show she was arrested in November 2014 and pleaded guilty to extreme DUI.
Hannah Parkhurst, 21, a nanny who also worked as a nursery childcare worker at Unitarian Universalist Church of Tucson, died Aug. 9 at Banner-University Medical Center Tucson from injuries caused in the July 27 crash at South Pantano and East Stella roads.
Parkhurst was headed to work when Eman, who was headed north on Pantano, ran a red light at Stella crashing into Parkhurst's westbound car in the intersection, police say.  
According to court documents, Eman is an unemployed teacher's aide. She was released from the Pima County jail on a $50,000 bond and is under the supervision of Pre-Trial Services. Eman's court-ordered release conditions include drug and alcohol testing.
In an unrelated matter, Eman was indicted three months ago in a shoplifting case that occurred earlier in the year in which Eman is accused of stealing from a Target and Walgreens more than $2,000 in personal items, cosmetics, clothing and office supplies. She also was indicted for possession of a narcotic drug and drug paraphernalia, state court documents.
Contact reporter Carmen Duarte at cduarte@tucson.com or 573-4104. On Twitter: @cduartestar