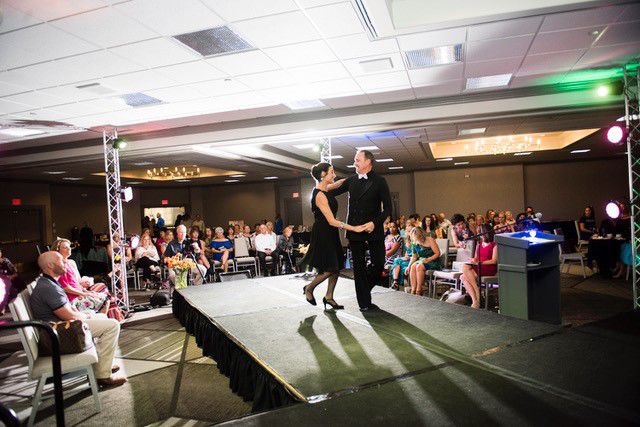 It's New York Fashion Week and if you aren't able to get to the runways in the Big Apple, you can experience Tucson's fashion scene at the second annual Impact Fashion Show — all to benefit Beads of Courage.
The Impact Fashion Show, which will be held Sunday, Sept. 15., is the brainchild of Gayle Petrillo, owner of First Impressions Image Consulting, who developed the event as a means of combining her flair for fashion with philanthropy.
Petrillo said that her 35-year background in health care leadership and human resources was the impetus for partnering with Beads of Courage, a Tucson-based nonprofit dedicated to helping children with serious illnesses document their stories of hope and survival through beads. Locally, the organization has also partnered with Angel Charity for Children to implement the Angel Charity Arts-in-Medicine program to provide local children's hospitals with music therapy services and visual, performing and literary arts.
"Jean Gribbon is the founder of Beads of Courage and she is one of the most amazing and inspirational women I have met. Her heart is so big and rich and authentic and I can't say enough about her. She has a nursing background and understands what these kids endure and has provided ways for them to cope and tell their stories with courage, compassion and creativity. It has been a gift for me to collaborate with her," said Petrillo.
Petrillo is excited to bring that authenticity to the runway during the show, which will feature the fall line from award-winning designer Laura Tanzer, known for her Tucson atelier and sustainable style; and 10 gala pieces by Tucson fashion designer Arturo Valenzuela.
The show will also feature fashions from Stein Mart modeled by hand-picked guests and Beads of Courage recipients including 25-year-old Lizzie Bell, who received Beads of Courage when she underwent years of blood transfusions and a bone marrow transplant.
"We choose culturally diverse, real-life models of every age, shape and size, take them to Stein Mart and have them outfitted in several outfits, so there will be clothing for every occasion showcased on stage. It is really special for all of the models, especially the Beads of Courage recipients, and if it is like last year, there will not be a dry eye in the house," said Petrillo.