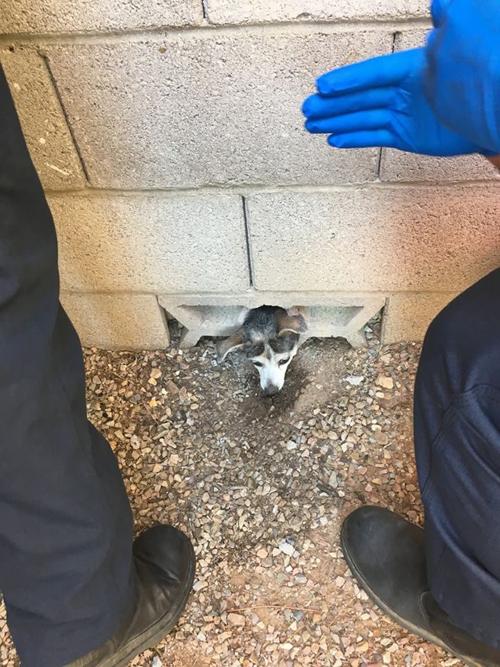 Tucson firefighters rescued a dog Tuesday morning who had been trapped in the drainage hole of a brick wall for more than an hour.
The homeowner called 911 to report that her older chihuahua had stuck its head through the drainage hole and was unable to pull it out, said Capt. Julian Herrera, a Tucson Fire Department spokesman.
Dispatchers transferred the woman's call to animal control, who unable to help, referred her to animal rescue. After animal rescue was unable to help, a 911 dispatcher called a TFD crew in the area to see if they could help, Herrera said.
When firefighters arrived, the dog had been stuck for nearly an hour and was quite scared, Herrera said.
Using a crowbar and other tools, firefighters were able to crack and remove the break, freeing the chihuahua.
Having responded to at least three rescues of this nature himself, Herrera said that it takes creativity and thinking to figure out how to solve the problem without injuring the dog.