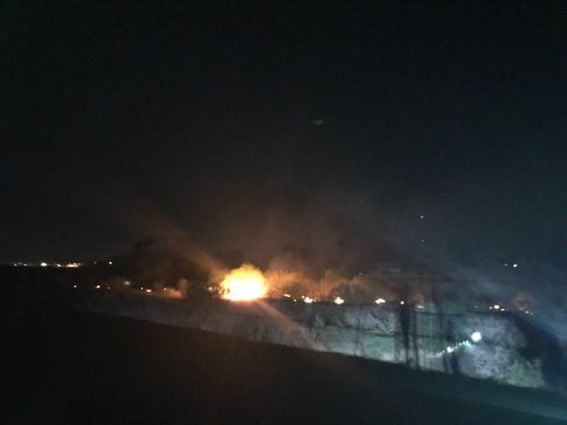 The Tucson Fire Department responded to more than 35 fires on Wednesday evening, fire officials say.
From roughly 6 p.m. to midnight, firefighters had a busy Fourth of July, Tucson Fire Department spokeswoman Jessica Nolte said.
Tucson Fire responded to fires in washes, alleys, dumpsters, and along roadways and fences. They also attended to one tree fire.
While the cause for some of the fires is unknown, some fires were definitely caused by fireworks, Nolte said.
Unlike last year's brush fire on "A" Mountain, firefighters only had to put out small spot fires on the mountain this year. Nolte said that no saguaros were lost either.
The largest fire of the night, though, happened in the Santa Cruz River near the Silverbell Golf Course, Nolte said. Three fire engines were at the scene of the fire.
A bystander drove by that specific fire and notified officials, Nolte said. The cause for the fire is unknown.
Luckily, none of last night's fires damaged any homes or other structures, Nolte says. No injuries were reported to fire officials either.
Contact reporter Gloria Knott at gknott@tucson.com or 573-4235. On Twitter: @gloriaeknott
Get local news delivered to your inbox!
Subscribe to our Daily Headlines newsletter.