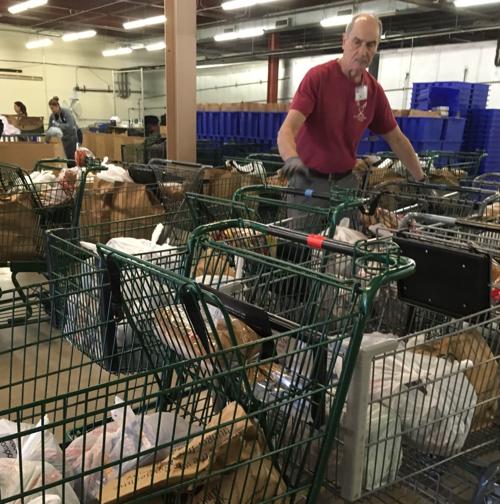 The Community Food Bank of Southern Arizona has received a $55,000 grant from the Walmart Foundation to educate and enroll needy seniors in a federal nutrition-assistance program.
Food bank workers will work with partnering agencies to reach out to seniors and explain the Supplemental Nutrition Assistance Program, or SNAP, formerly the food stamps program, said Norma Cable, a food bank spokeswoman.
Outreach efforts will be held at community gatherings and include reaching out to seniors at libraries, said Cable, explaining that specific information is not yet available.
Seniors who want to learn about SNAP can make an appointment to meet with personnel at the food bank's Gabrielle Giffords Resource Center, 3003 S. Country Club Road, on weekdays from 9 a.m. to 4 p.m.
Cable said "68 percent of eligible seniors in Arizona have not accessed SNAP benefits." Among the reasons, said Cable, may be physical disabilities and lack of transportation to get to an enrollment site, cognitive issues and confusion about eligibility requirements.
A recent national report on the health and well-being of seniors ranked Arizona 31st out of 50 states overall. In the report by the nonprofit United Health Foundation, Arizona came in 45th in enrollment of poor seniors in SNAP.
"We know that one of the challenges people face in dealing with hunger is getting healthy and nutritious food on a regular basis," said Michael McDonald, food bank president and chief executive officer. "Programs like SNAP can boost the supply of nutritious food in a household."
In addition to seniors, food bank workers also will reach out to families with children and other vulnerable populations.
Contact reporter Carmen Duarte at cduarte@tucson.com or 573-4104. On Twitter: @cduartestar