Tucson officials are thinking outside the box when it comes to devising ways to use the $95 million from the federal CARES Act that the city received to help overcome steep revenue losses due to the pandemic.
That's because that money — exactly $95,634,512 — cannot be used for revenue replacement, only for coronavirus-related expenditures incurred by the city.
That includes expenses like acquiring medical and protective supplies; improving telework capabilities for employees; providing paid sick and family leave to employees; and caring for homeless individuals, according to a memo sent to Tucson City Council members this month that was obtained by the Star.
"Myself and city manager have had to be very clear with our council about let's not start getting giddy about $95 million because it is not permissible to use it as revenue replacement," said Tucson Mayor Regina Romero.
That revenue replacement is ultimately important for the city, which has lost a yet-to-determined amount of revenue, mainly from a drop in sales taxes prompted by the closure of local businesses to help slow the spread of the coronavirus.
Romero, along with Gov. Doug Ducey, issued a proclamation closing many of those businesses, and the CARES Act restrictions have her concerned because those revenue losses will deplete the city's general fund, which is used to pay for things like emergency services.
"It does not answer the question for us, or help alleviate the concern we have, regarding the near future and how COVID-19 is going to affect our budget," she said of the federal money.
"We don't have an answer of how we are going to continue providing those services when the money that we use to pay these emergency service workers is dwindling."
City Manager Michael Ortega said the CARES Act restrictions have already created a "ton of grief" because he cannot use them for items that were already budgeted in the city's $1.56 billion annual forecast.
He cited the example of having to move employees into new roles, such as answering the city's COVID-19 hotline or working in the city's pandemic emergency operations center.
He said he can't use the CARES Act money to help pay for their salaries because that was technically already part of the annual budget.
No help if expenses were budgeted
"The way that the language works, those dollars were already budgeted. On the surface, that seems to make sense. Except that the dollars that are coming in to fund those budget expenses are no longer coming in because of the COVID pandemic," he said.
"In essence, it has to be absolutely related to the COVID pandemic. The lack of revenue replacement causes us a ton of grief because I can't provide the services to even deal with the COVID pandemic because they were already budgeted and I don't have enough to pay for them."
Ortega said he doesn't have a strict estimate of how much the city has spent on those costs because it's fluid.
He's directed the heads of all the city's service departments to keep track of expenses related to COVID-19 in an effort to seek as much reimbursement as possible.
For instance, they've spent upwards of $2 million on beefing up employees' abilities to work from home.
They've also been approved to spend a total of $1.6 million on hotels, two for homeless members of the community and one for city employees who may have been exposed to the coronavirus.
Then there are undetermined additional costs as the city aids small businesses negatively impacted by the closures, housing navigators for people who were displaced as a result of the fallout of the virus, and additional personal protective equipment, like masks and gloves, for emergency responders.
"We're trying to maximize those reimbursements, because those costs are just continuing to pile up," Ortega said. "Those are additional costs that we didn't anticipate that we're going to ask for reimbursement for."
Members of the City Council, too, expressed frustration about the limitations on the money, but said they're urging the city to get creative.
Councilman Steve Kozachik said he'd like to see money be used for grants to small companies to reimburse the costs of business interruption caused by required closures, which was included in the list of permissible uses of the federal funds.
He's asked small businesses to calculate the exact losses they've incurred as a result of the coronavirus so they can actually quantify how the pandemic has impacted them.
"We're all after the same thing. We don't want to see businesses tank. We don't want to see nonprofits tank. We need to be creative within the boundaries they've given us," he said.
Councilman Paul Durham said he'd like to see that CARES Act money help Tucsonans avoid evictions, access rapid rehousing when necessary, and provide a direct lifeline to nonprofits, small businesses and households.
He'd also like to see it used to reimburse personal protective equipment costs.
"Increased dollars to protect households from evictions is going to be critical," Durham said. "We already have over 400 evictions that have been postponed because of the governor's executive order.
"That order is limited only to those who have experienced a loss of income due to COVID-19 and they will likely move forward in late June."
He acknowledged that there is a lot of need and that the CARES Act money won't be enough to overcome that need on its own.
Romero said she wants some of that money to be used for her We Are One/Somos Uno Resiliency Fund that is aimed at helping small businesses, nonprofits, workers and families.
Funds might pay for extra sick leave
She said she's also hoping the funds can cover extra paid sick leave for employees that was established as part of her emergency proclamations.
"That is something that we're keeping track of and that we can use from the funds as well," she said.
For Ortega, he said he doesn't have an estimate on how much of the $95 million he'll be able to use, but that he's hoping to soften up the restrictions as much as possible.
He dismissed the notion that the CARES Act was billed as a lifeline for local governments, but rather that it was a lifeline for "communities on a bigger scale."
But he said those communities are functions of the services provided by their local governments.
"It's great to have the money in the bank, but if we can't access it for the fundamental services that our residents need, it really makes it tough on us," he said.
Photos for April 23: Tucson gets by during Coronavirus Pandemic
Tucson, coronavirus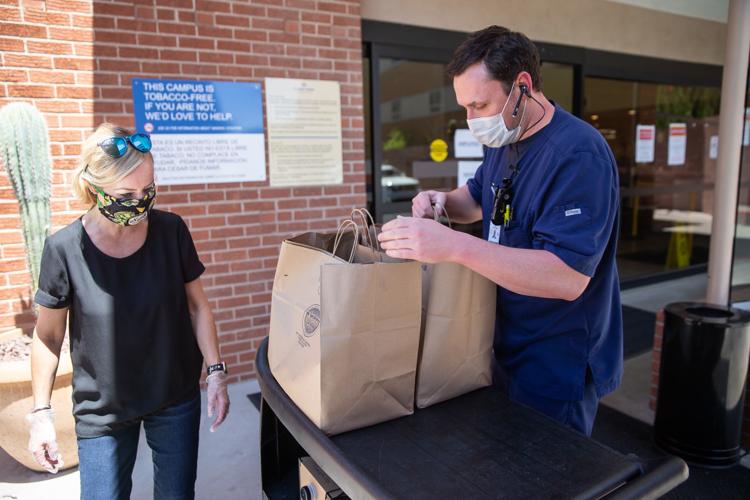 Tucson, coronavirus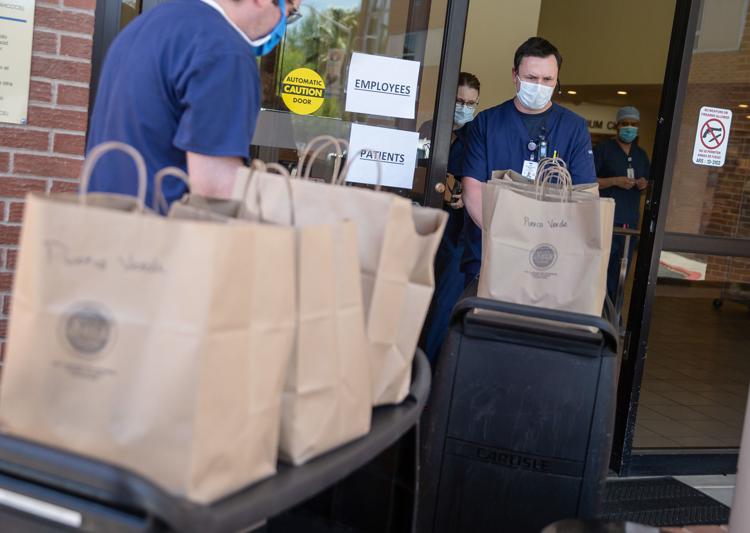 Tucson, coronavirus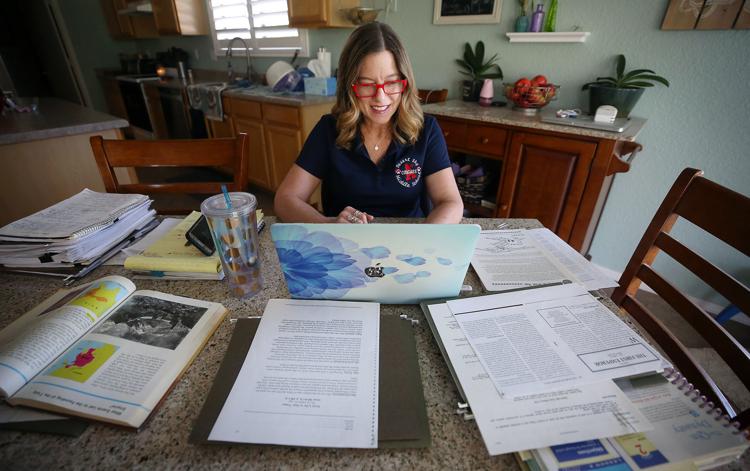 Tucson, coronavirus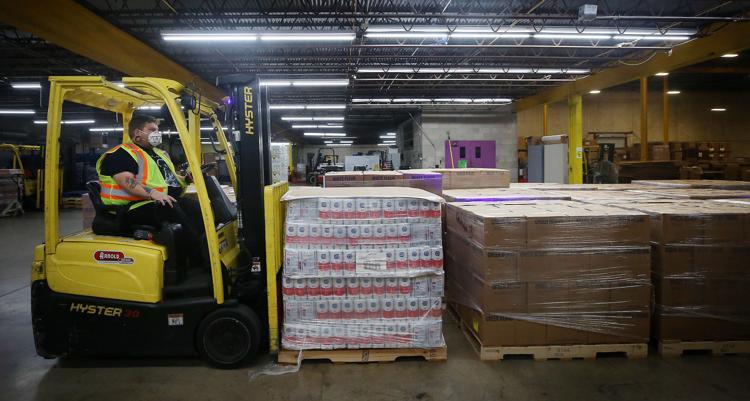 Tucson, coronavirus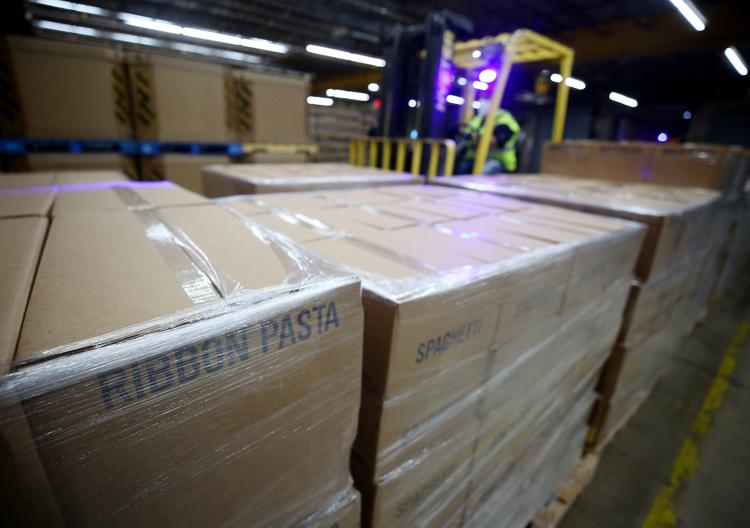 Tucson, coronavirus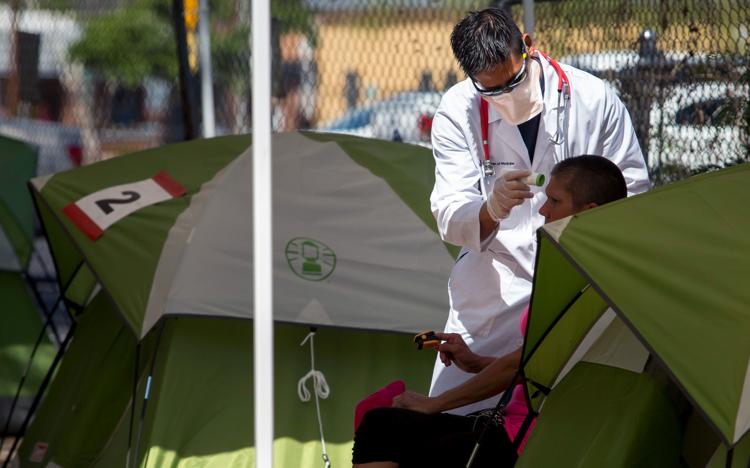 Tucson, coronavirus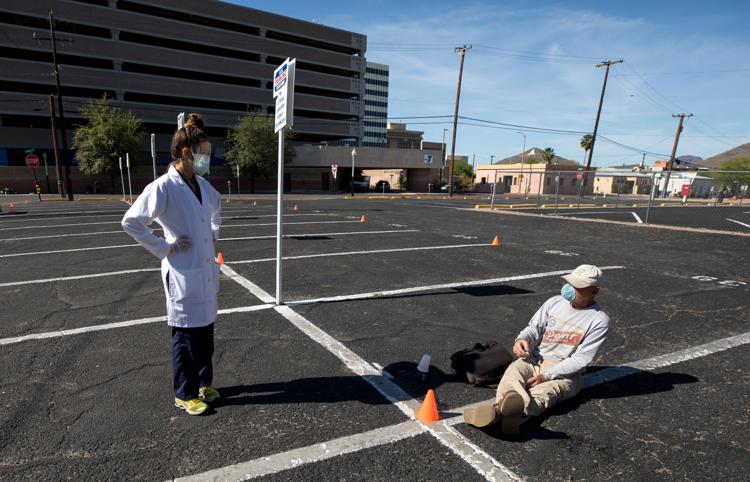 Tucson, coronavirus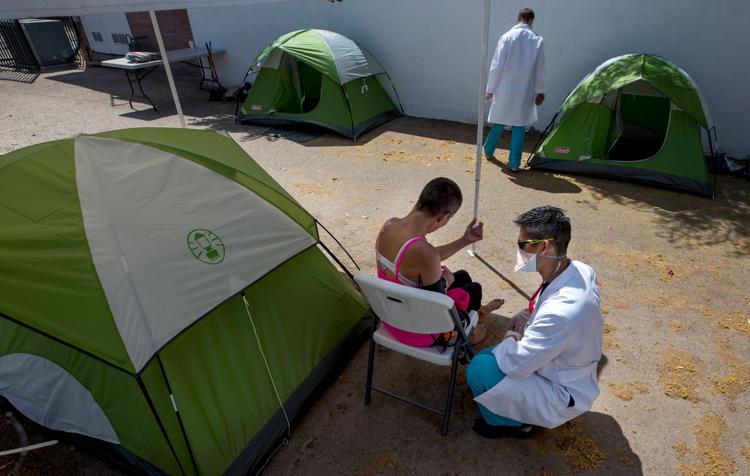 Tucson, coronavirus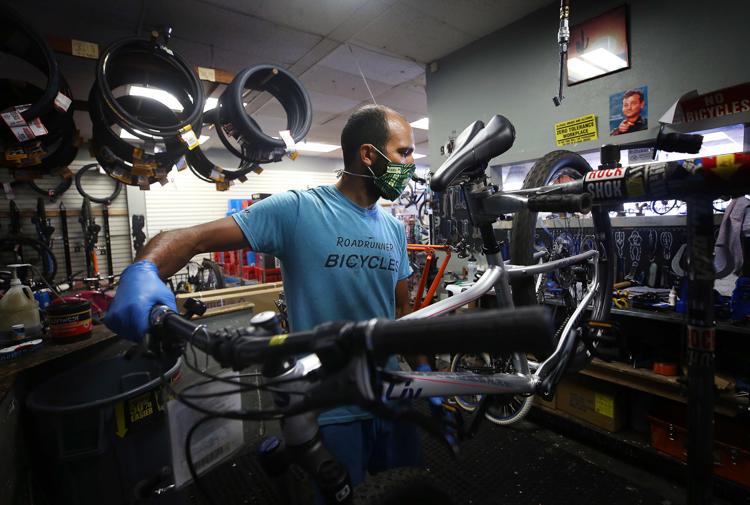 Tucson, coronavirus
Tucson, coronavirus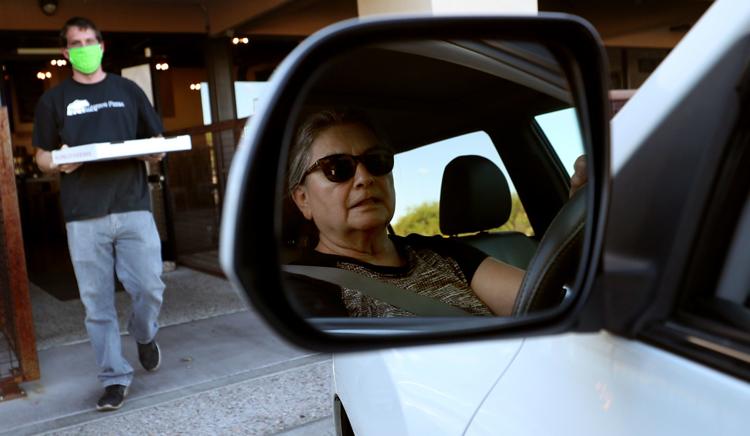 Tucson, coronavirus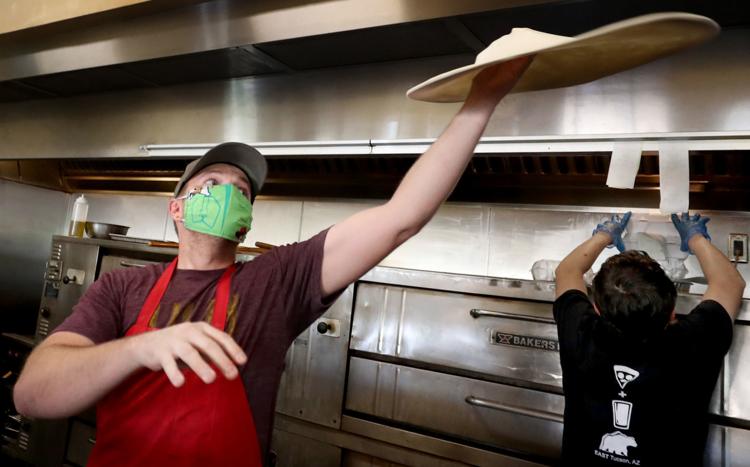 Tucson, coronavirus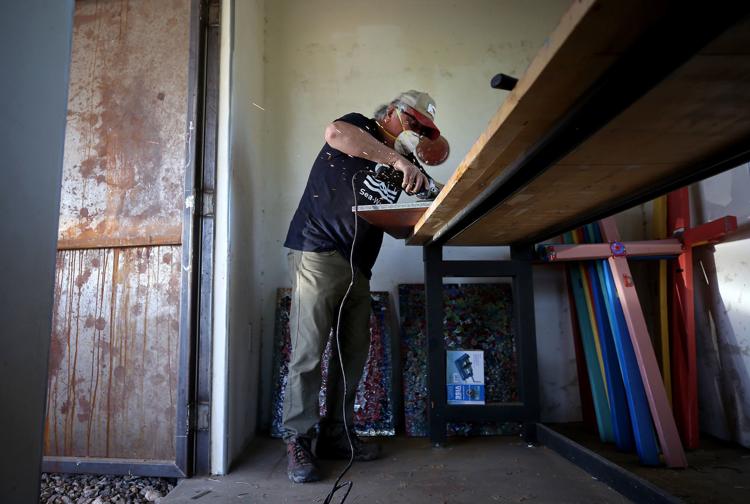 Tucson, coronavirus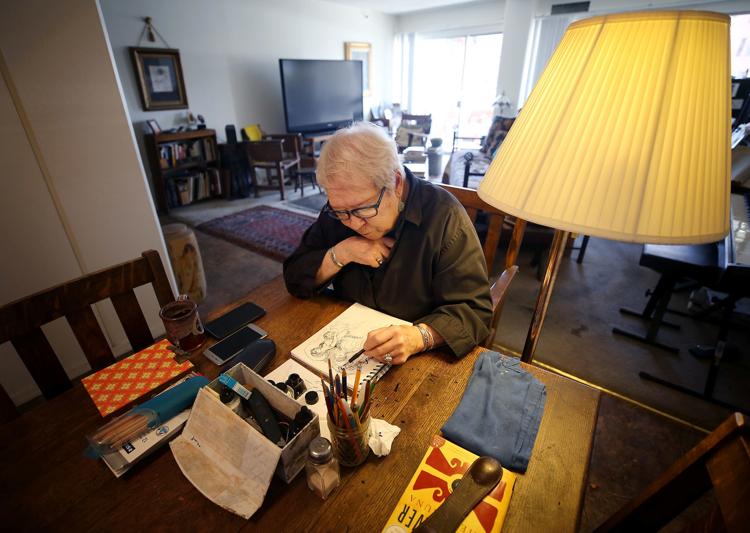 Contact reporter Justin Sayers at jsayers1@tucson.com or 573-4192. Twitter: @_JustinSayers. Facebook: JustinSSayers.