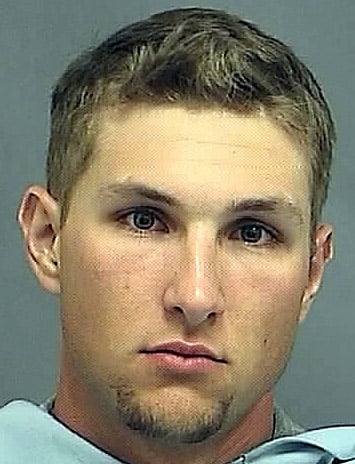 A Tucson man has been indicted on a charge of manslaughter six years after his girlfriend was fatally shot in their home.
Prosecutors originally declined to charge Ronald James Corbin Jr., 32, in the death of Genna Ayup, 27, at their east-side home. But a Pima County grand jury indicted Corbin Aug. 28, citing "reckless use of a firearm" in Ayup's death.
On June 26, 2012, Tucson police officers responded to a call of gun shots at a house in the 8500 block of East 18th Street. Ayup had been shot and later died at a hospital.
At the time, Corbin told police he was putting a rubber grip on a loaded handgun when it fired and struck Ayup in the head, according to an interim complaint filed in Pima County Justice Court. Corbin also told police he had been drinking at a bar before the shooting happened. The couple's 2-year-old son was in the house at the time but was not injured.
Evidence gathered after the shooting led to Corbin being arrested on suspicion of manslaughter. However, the Pima County Attorney's Office in August 2012 declined to pursue the case, saying the shooting was accidental.
The lack of criminal prosecution in the case propelled the Tucson City Council to pass an ordinance that allows police to subject a person who they say negligently discharges a gun while appearing intoxicated to either a blood or breath test.
While the ordinance provides no criminal penalty, it allows police officers to collect evidence that can be used in court to support a charge of criminal negligence.
Contact Star reporter Shaq Davis at 573-4218 or sdavis@tucson.com
On Twitter: @ShaqDavis1
Get local news delivered to your inbox!
Subscribe to our Daily Headlines newsletter.