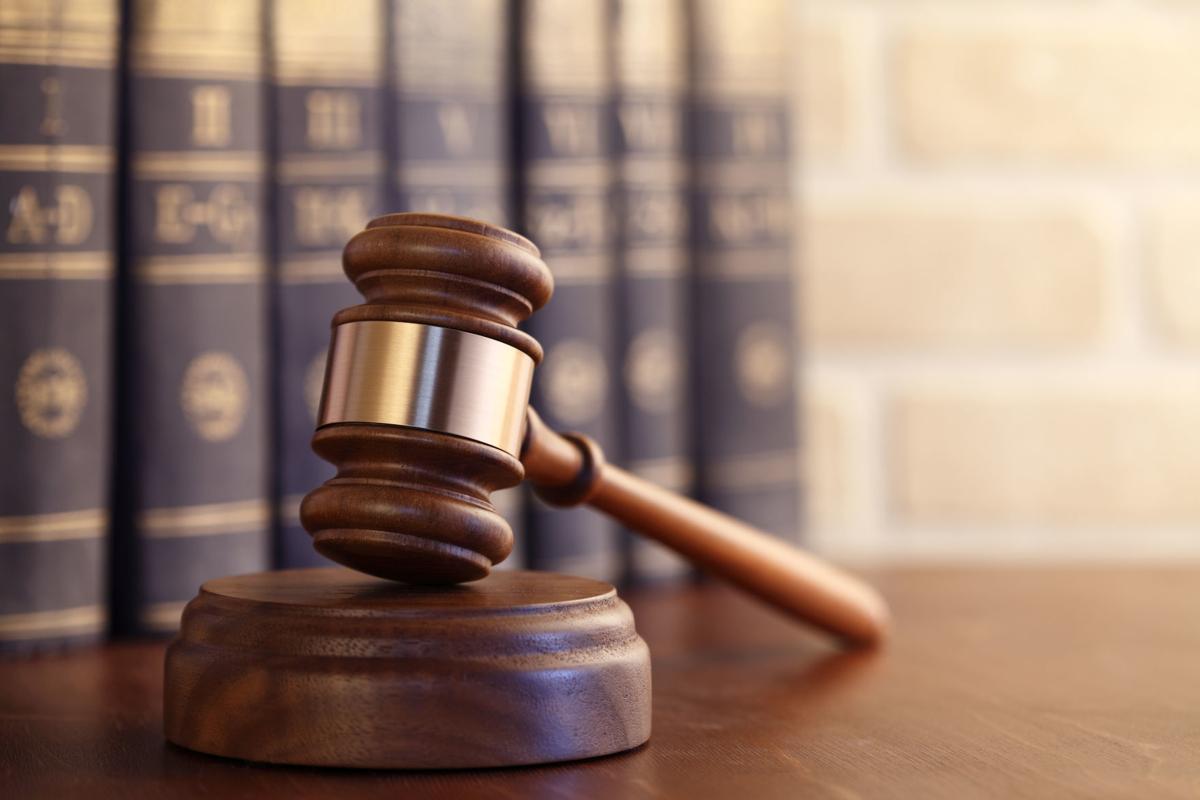 A Tucson man who authorities said was one of the top sellers of illegal drugs on the dark web was sentenced to 10 years in federal prison.
Gary Steven Colldock previously pleaded guilty to one count of possession with intent to distribute methamphetamine. He was also required to pay the government $884,000 as part of his sentence and will serve five years of supervised release when he leaves prison.
Prosecutors said Colldock used the online currency bitcoin to receive payment for the drugs.
When arrested he had nearly 150 bitcoins locked in an online account that could not be accessed because the password to the account was unknown. The monetary judgment is in lieu of forfeiting those bitcoins, which are worth about $1.2 million.
Prosecutors with the U.S. Attorney's Office said Colldock ran his drug operations from a trailer in the 3800 block of East Hawser Street north of Tucson. From there, they said, he used websites on the dark web, an area on the internet only accessible by using specialized tools that allow users to remain anonymous, to sell meth, cocaine, marijuana, illegal prescription drugs, bitcoins and guns.
When authorities searched his trailer, they found four guns, 4,000 rounds of ammunition, packaging supplies, computers, illegal drugs and cash locked in a safe that resembled a book.
Colldock was arrested in October 2015 after agents said he mailed 50 shipments of drugs to different people during a two-week period using U.S. Postal Service priority mail. Agents also made drug buys from Colldock on the dark web, documents state.
"The defendant was prolific and meticulous in his drug trafficking," prosecutors wrote in a pre-sentencing document. Authorities said in a six-month period between April and September 2015, they tracked 250 suspicious packages that Colldock shipped.
Prosecutors said Colldock may have been selling illegal drugs as early as 2013 using the notorious dark site called Silk Road. The federal government eventually shut down Silk Road after arresting its operator. Prosecutors said Colldock continued his drug sales on other dark sites that formed after Silk Road was shut down.
Authorities said Colldock was arrested in June 2013 after he shot up his apartment with a handgun on Tucson's north side. At the time, Colldock said he exchanged gunfire with what he said were intruders in his apartment. Bullets fired during the incident penetrated the walls of adjoining apartments, although nobody was injured, prosecutors said. Police found no evidence anyone shot at Colldock inside the apartment.
In that case, police found shipping supplies, packaging materials, a ledger and about $10,000 in a shoe box. Colldock told investigators at the time that he worked for a roofing company and was required to mail samples of roofing materials. He was sentenced to probation in the case.
"This penalty did nothing to slow the defendant's online drug trafficking business," prosectors wrote. He was still on probation when he was arrested in the drug-selling case in 2015, they said.
In fact, a Postal Service inspector testified at a hearing that agents surveilling Colldock watched as he dropped off packages at a post office on his way to a meeting with his probation officer. The packages were seized and confirmed to have illegal drugs in them, the inspector said.
Colldock is also facing drug charges in federal court in Miami. Records show he was indicted in May 2015 on four counts of meth distribution. He is also listed as a fugitive by the court in Florida. He is the second Tucson man to be sentenced to federal prison in recent weeks for selling illegal drugs on the dark web.
Get local news delivered to your inbox!
Subscribe to our Daily Headlines newsletter.